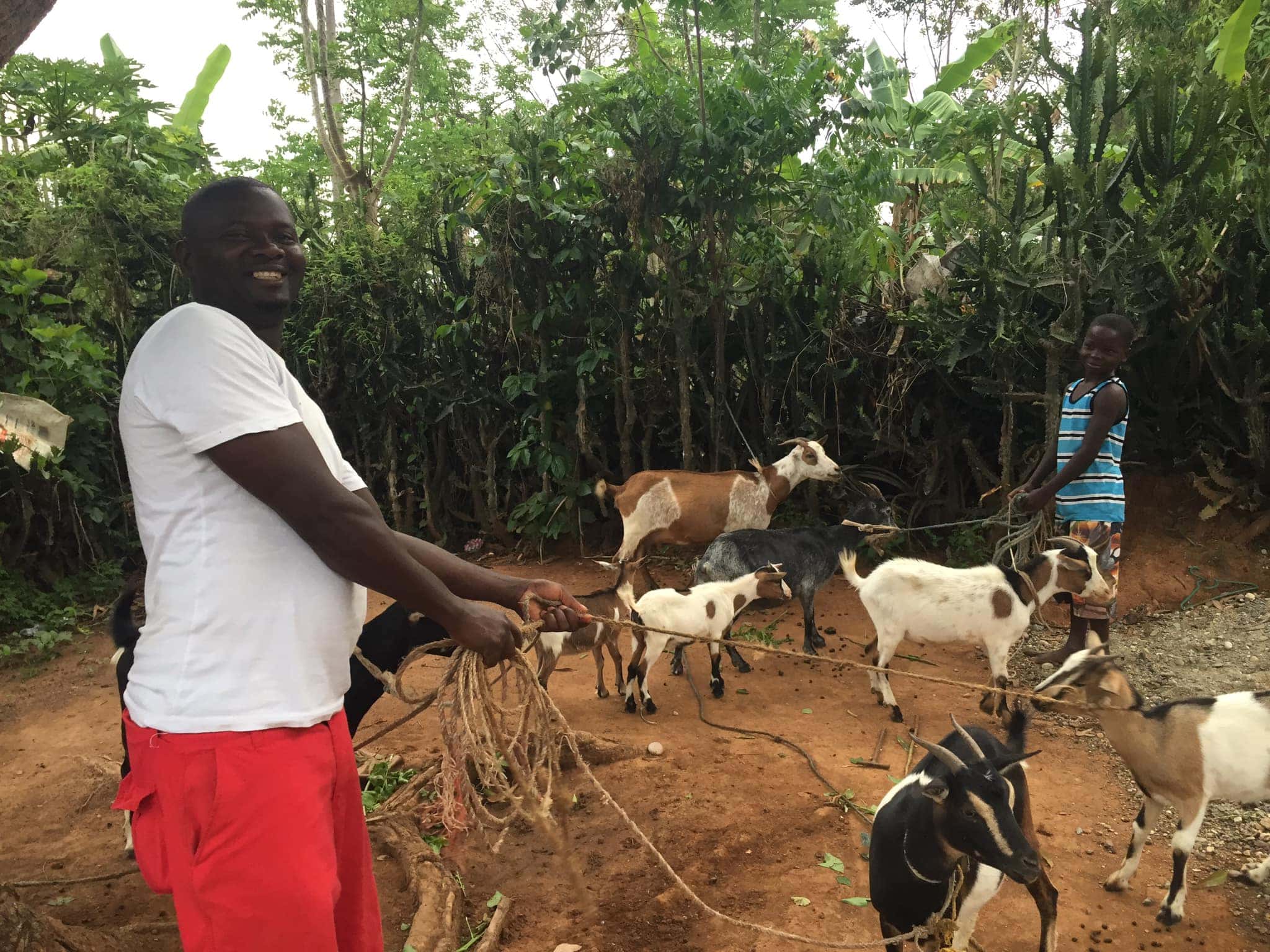 When president Jovenal Moise was assassinated in Haiti on July 7, the missions team from Salem Covenant Church in Duluth, Minnesota, wondered whether they would be able to travel home the next day.
Evens Paul, global personnel serving in his native Haiti, told the team the borders had been closed, and there was fear of violence in Port au Prince, where the airport was located. The U.S. embassy closed, so the team contacted the church leadership and the Northwest Conference office to update their situation.
But Paul, who leads Sustainable Action International in the community of LaVictoire, assured the team he was not concerned for their safety. They were serving in a rural community on the country's north side, "We are far from Port au Prince, and the people love each other here," he said.
"We were in an area so remote that we didn't really feel like we were in danger, so we just figured we would stay the course and see what happened," recalls Salem pastor Steve Osborne. "It was wonderful to receive the several phone calls from the Northwest Conference and to know that they were out there praying for us."
The team did decide to leave the next day. Paul contacted some people within the capital's police department, who said they would meet the group outside Port au Prince and escort them to the airport.
But when the team reached the rendezvous point, the security detail was not there. Although the drivers were concerned, they decided to continue, and the team made it to the airport without incident even as other parts of the city suffered violence.
The group had traveled to Haiti as part of a new commitment to partner with Paul's ministry for at least several years.
A goat-breeding program through Sustainable Action International, a Covenant World Relief and Development partner, has been "one of the best pilot programs we have ever implemented on the north side of Haiti," Paul said. A goat can give birth twice a year, and it is not uncommon for them to bear one to three offspring (kids) each year, Paul said.
One goat was given to 80 program participants who keep one kid for themselves and donate at least one to another person. Milk from the goats and their meat when they are slaughtered provide important income. The milk and meat also help reduce malnutrition.
"We've heard such wonderful testimonies," Paul said. Sixty percent of the goats already have borne offspring. The program is expanding from seven communities to 10. "We are grateful and thankful to everyone who has made this possible," he said.
Other ministries include a school and microloans to women for businesses.
Amid the ongoing upheaval in what is considered the poorest country in the western hemisphere, Paul said, "I love Haiti. I love my people." So he works hard to serve them. And he prays.