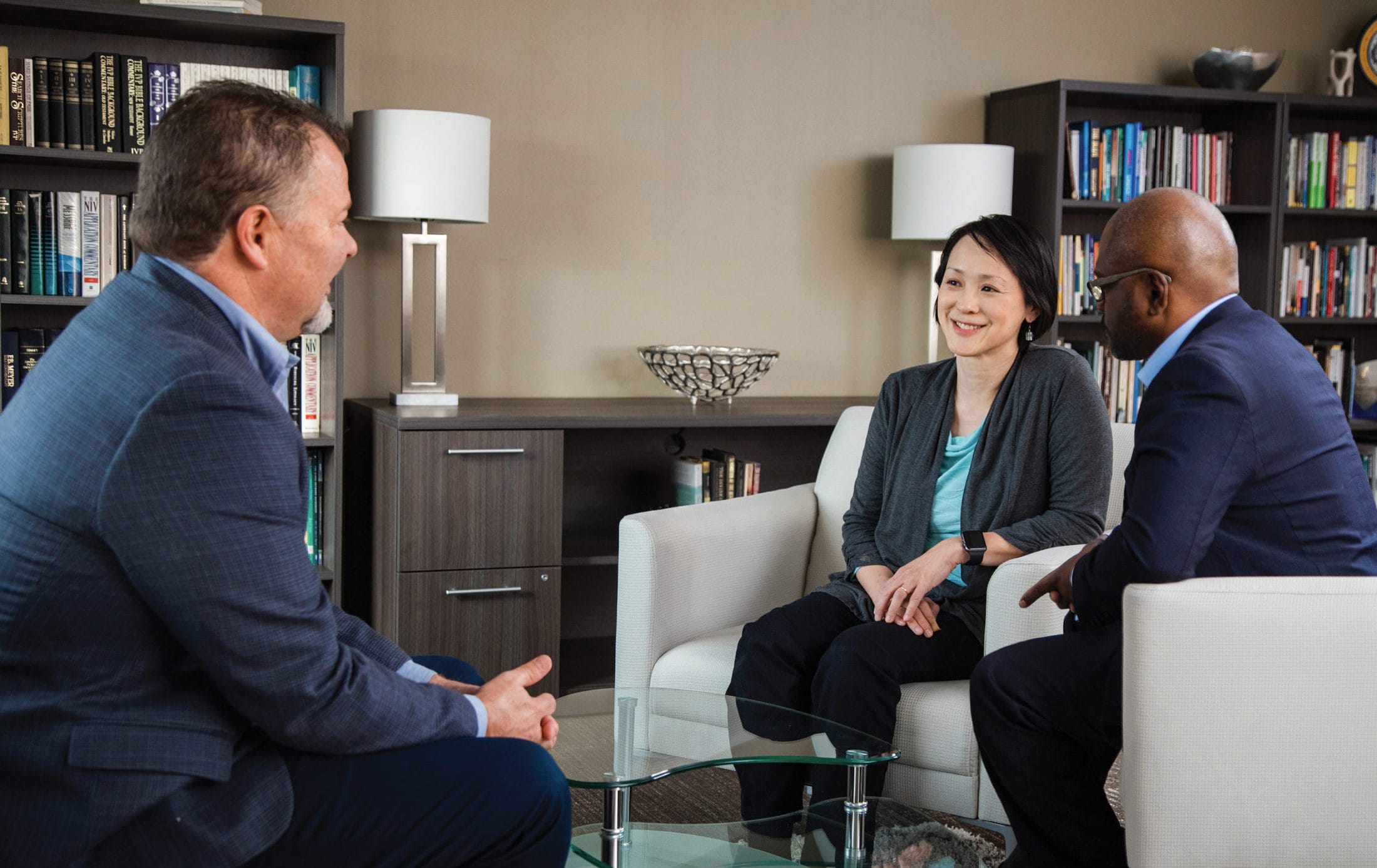 The Mission Forward
The Newest Leaders at Covenant Offices Share Their Interests, Priorities, and Vision for the Future
January 3, 2019
Hear from three of Covenant's newest leaders through interviews with John Wenrich, Angela Yee, and Lance Davis.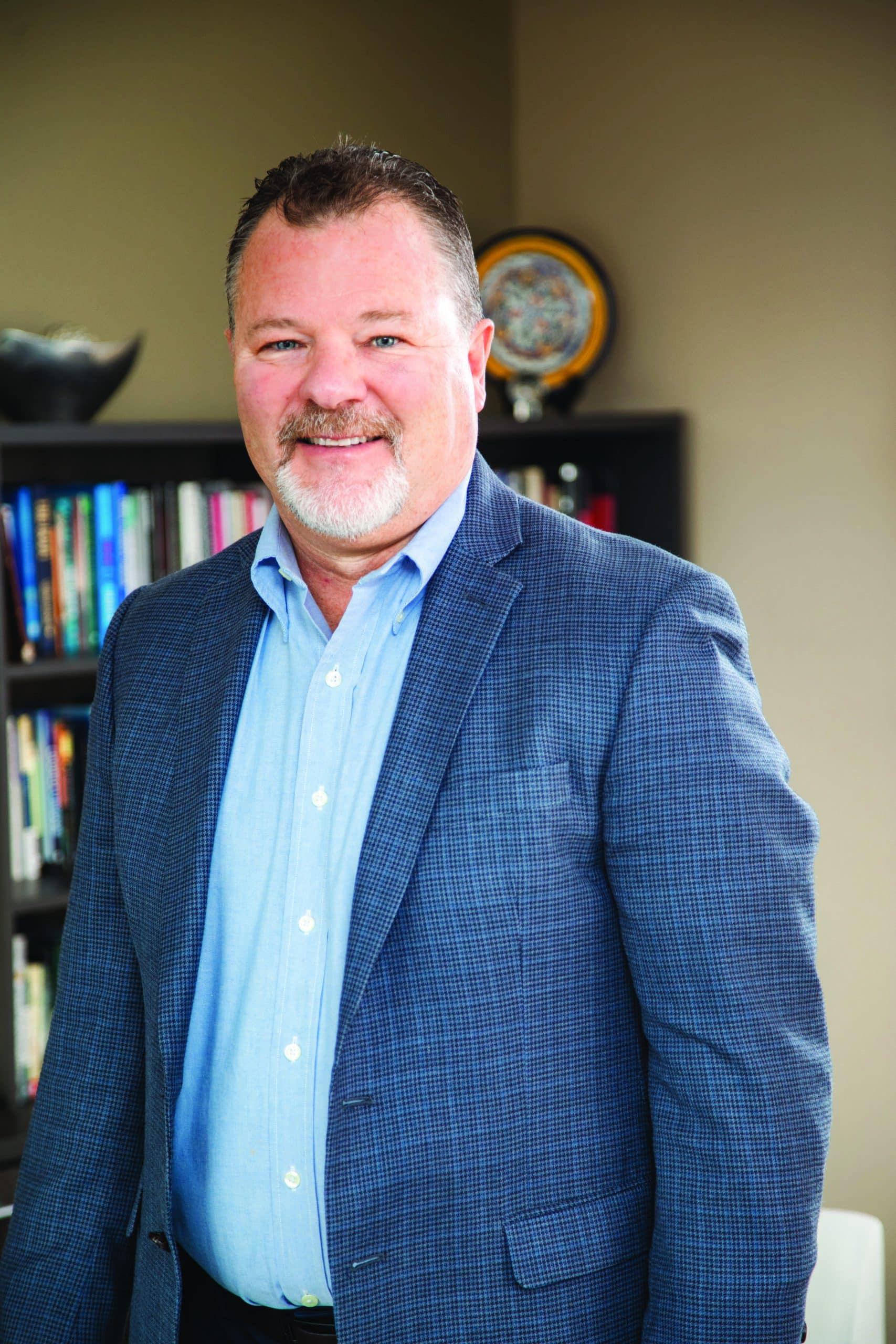 John Wenrich
President of the Evangelical Covenant Church
I love the Covenant and the outstanding ministry done day after day in our local churches, conferences, affiliates, and our 125 missionaries around the world.
Can you tell us about who you are, what makes you tick?
My deepest sense of identity is found in being a child of the living God. It is also my privilege to be a husband, father, and grandfather. I'm grateful for God's call in my life to serve as a Covenant pastor; I treasure my relationships with Covenant colleagues and enjoy visiting churches and meeting new people. I am on a journey of awakening in relation to biblical justice and racial righteousness. I find a great sense of purpose and fulfillment in being a mission friend, servant leader, lifelong learner, team builder, and visionary. I love the Covenant and the outstanding ministry done day after day in our local churches, conferences, affiliates, and our 125 missionaries around the world.
What is your vision for the ECC?

 
We are missional Pietists with a vibrant faith in God the Father, Son, and Holy Spirit. One of our Covenant affirmations is a conscious dependence on the Holy Spirit. I want to meaningfully elevate this value, because a renewed focus on the Holy Spirit has been so life-giving to me personally.
The Spirit is the one who brings the fire and the passion to know God and to make God known. The Spirit is the one who empowers us to proclaim and demonstrate the whole gospel. Any vision forward must proceed from the guidance of the Holy Spirit. We flourish through the Spirit.
The developing vision that has been percolating in my heart revolves around the person and work of the Holy Spirit, who is the blazing center of our mission. Surrounding this hub are six focal points:
— Disciples making disciples through evangelism
— Reconciling and reclaiming ministry spaces for women
— Advancing the multiethnic mosaic by loving mercy and doing justice
— Churches planting churches
— Leaders developing leaders
— Mission from everywhere to everywhere
These focal points bring clarity and alignment to our ministry efforts and accentuate each of the five mission priorities of the ECC. We are discerning a few initiatives that flow out of each focal point. For example, we will be engaging with the Fivefold Test to evaluate not only our growth in kingdom diversity, but also to evaluate how we are doing in sharing leadership and influence across the mosaic.
You are stepping into this role against a backdrop of division and polarization in the wider culture. How do you hope to lead the church in the midst of growing cultural and relational tensions?

 
We are living in a time where rage and anxiety are the new normal. There is both disruption and opportunity. In Deuteronomy 14:2 we read that God's people are a "peculiar people" (KJV).
As followers of Christ, what does it mean to live into this season as a "peculiar people"? Jesus said the church is like a beacon on a hill. Now is the time to shine the light and love of Christ, inviting the world into a life-transforming relationship with Jesus. Cultivating a non-anxious presence in the church, down the street, and in the public square is a way to have civil, compassionate, Christ-honoring conversations.
One of the first things you did as president was put a ping-pong table in the office lunchroom. Why was that important to you?

 
A wise pastor once told me to "marry mission and morale." I want to see our culture at Covenant Offices become even stronger. I love my colleagues and I appreciate the work they do. I also want us to have fun together. After all, we are mission friends!
How did your previous roles as a pastor, director of church vitality, and executive minister of Start and Strengthen Churches prepare you for this job?

 
In one sense, there is no preparation for serving as president. It is a much different role than I have ever experienced. It's on-the-job training, and I'm learning more every day from my colleagues at Covenant Offices and throughout the church.
In another sense, there is what I call a "golden thread of preparation." That's a phrase that points to the providential work of the Holy Spirit in preparing leaders for future roles. Bobby Clinton, who was professor of leadership at Fuller Seminary, writes about the leadership emergence theory and how the Spirit of God works throughout a person's life in preparation for leadership, especially through suffering.
When I was thirty-six I was diagnosed with mononucleosis. All three of our young sons were diagnosed as well. It was a very painful chapter in our family story. My predecessor Gary Walter used to say, "In church planting you can count on one thing: you will be broken." I learned that firsthand. Like Jacob who wrestled with God, I've been walking with a limp ever since that is a continual reminder that my identity is in Christ, not in my performance; that the Giver of the gifts is more important than the gifts themselves; and that I am Abba's child and I belong to him.
I'm looking forward to applying principles of congregational vitality to denominational vitality. There is no vitality without reality. There are things about God and ourselves that we can only learn through suffering. Those God calls he equips, so I'm trusting him to use whatever he may have given me to serve and lead the mission forward.
Leadership development is important to you. How do you plan to incorporate that passion into this new role?

 
The most important task of a leader is to develop other servant leaders. That's what Jesus did in developing the disciples. John Teter, pastor of Fountain of Life Covenant Church in Long Beach, California, once told me, "Strong discipleship leads to strong leadership." That's the way of Jesus, and discipleship is the surest path to developing servant leaders. I would like to see every church, every conference, and Covenant Offices implement leadership development pipelines. Our systems are set up to get exactly the results we are getting. If we want more healthy missional leaders, we need systems to help us develop those leaders in an intentional and accountable way. As president, I want to model that dedication to developing the leaders of tomorrow. I'm grateful for the people who discipled me.
One particular initiative is called "30 for 30." Every two years we want to identify thirty emerging young leaders in their thirties, from across the denomination and across the mosaic, and invite them to join a leadership development cohort. We need to be intentional about developing future leaders.
What are your favorite Scriptures?

 
Let me share two: "My sacrifice, O God, is a broken spirit; a broken and contrite heart you, God, will not despise" (Psalm 51:17). And, "You did not choose me, but I chose you and appointed you so that you might go and bear fruit—fruit that will last—and so that whatever you ask in my name the Father will give you" (John 15:16).
What do you do to relax? 
I'm a three on the Enneagram, so learning to disengage and relax can be challenging. Practicing Sabbath is a life-giving rhythm in my life. On the Sabbath I tell myself four things: rest, play, no work, and God loves me. That is incredibly freeing and energizing.
Julie and I enjoy riding bikes and we always stop for lunch somewhere—I call it destination biking. I enjoy swimming and going to the gym. I also enjoy perusing my local thrift shop. It's relaxing and I love finding a great bargain. It's a joy when my family gets together, and I get to play with my eight-month-old granddaughter. Nothing in that moment is more important.
What are you reading?
JUST
FINISHED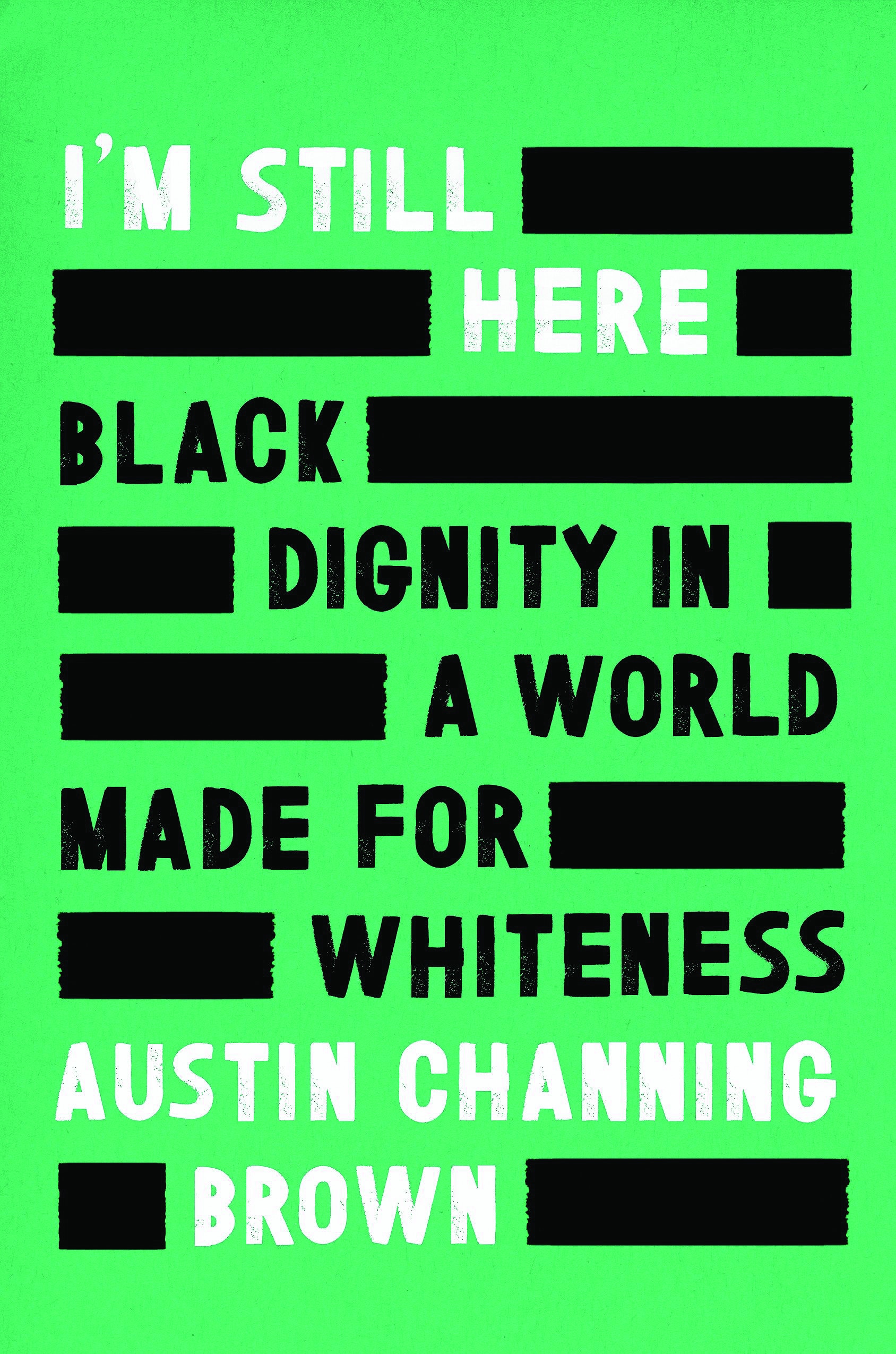 I'm Still Here: Black Dignity in a World Made for Whiteness
by Austin Channing Brown, North Park University graduate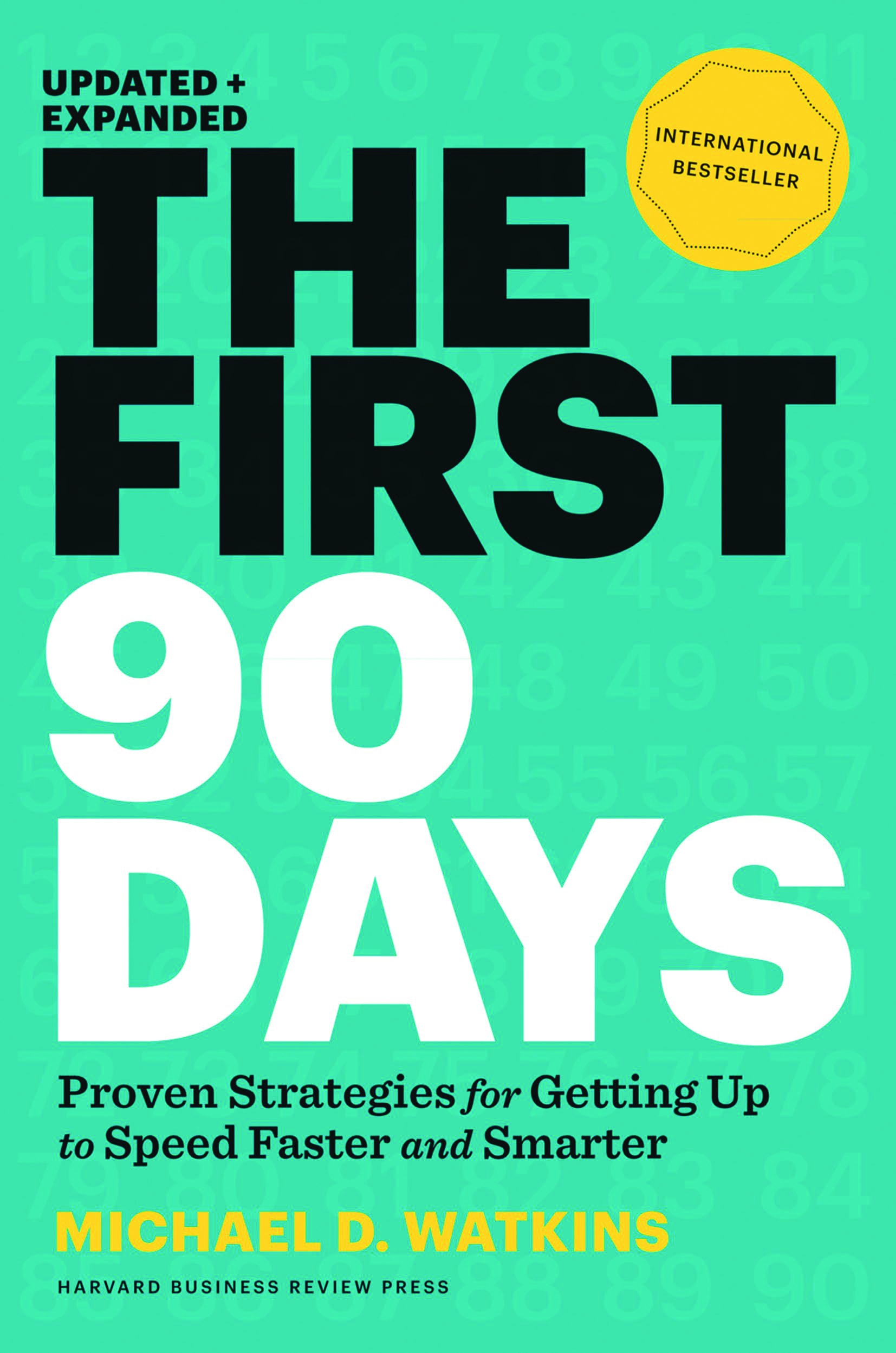 The First 90 Days: Proven Strategies for Getting Up to Speed Faster and Smarter
by Michael Watkins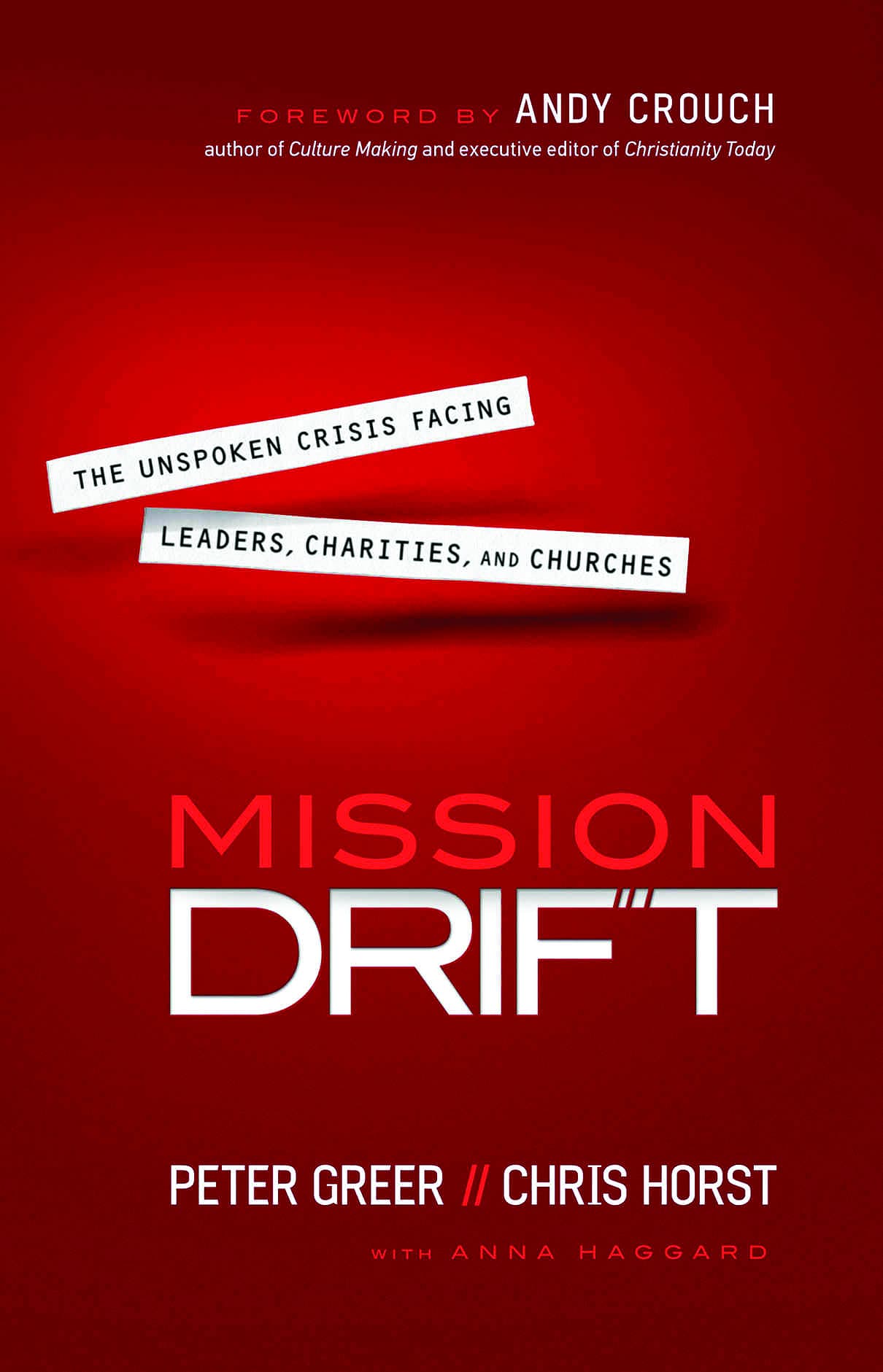 Mission Drift: The Unspoken Crisis Facing Leaders, Charities, and Churches
by Peter Greer, Chris Horst, and Anna Haggard
CURRENTLY
READING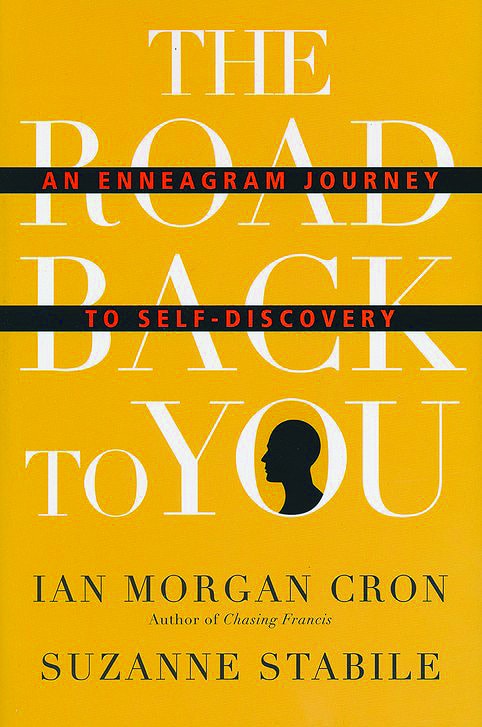 The Road Back to You: An Enneagram Journey to Self-Discovery
by Ian Morgan Cron and Suzanne Stabile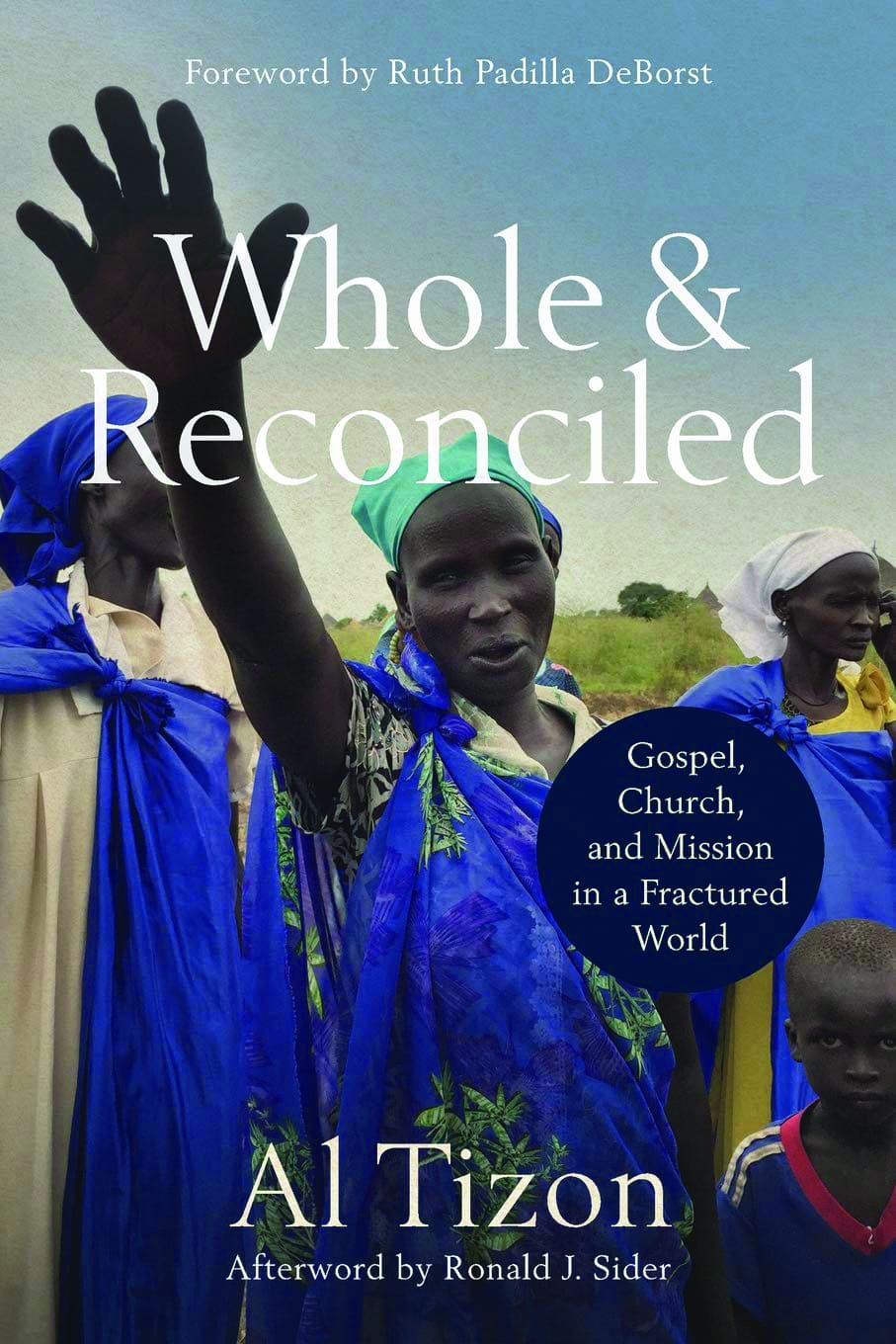 Whole and Reconciled: Gospel, Church, and Mission in a Fractured World
by Al Tizon, executive minister of Serve Globally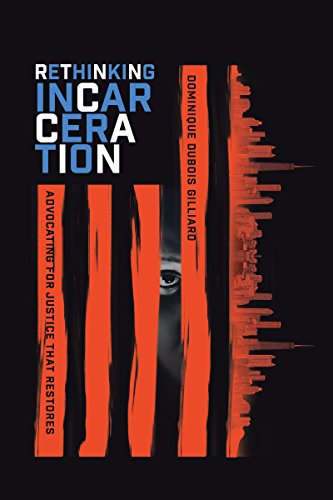 Rethinking Incarceration: Advocating for Justice That Restores
by Dominique DuBois Gilliard, director of racial righteousness and reconciliation for Love Mercy Do Justice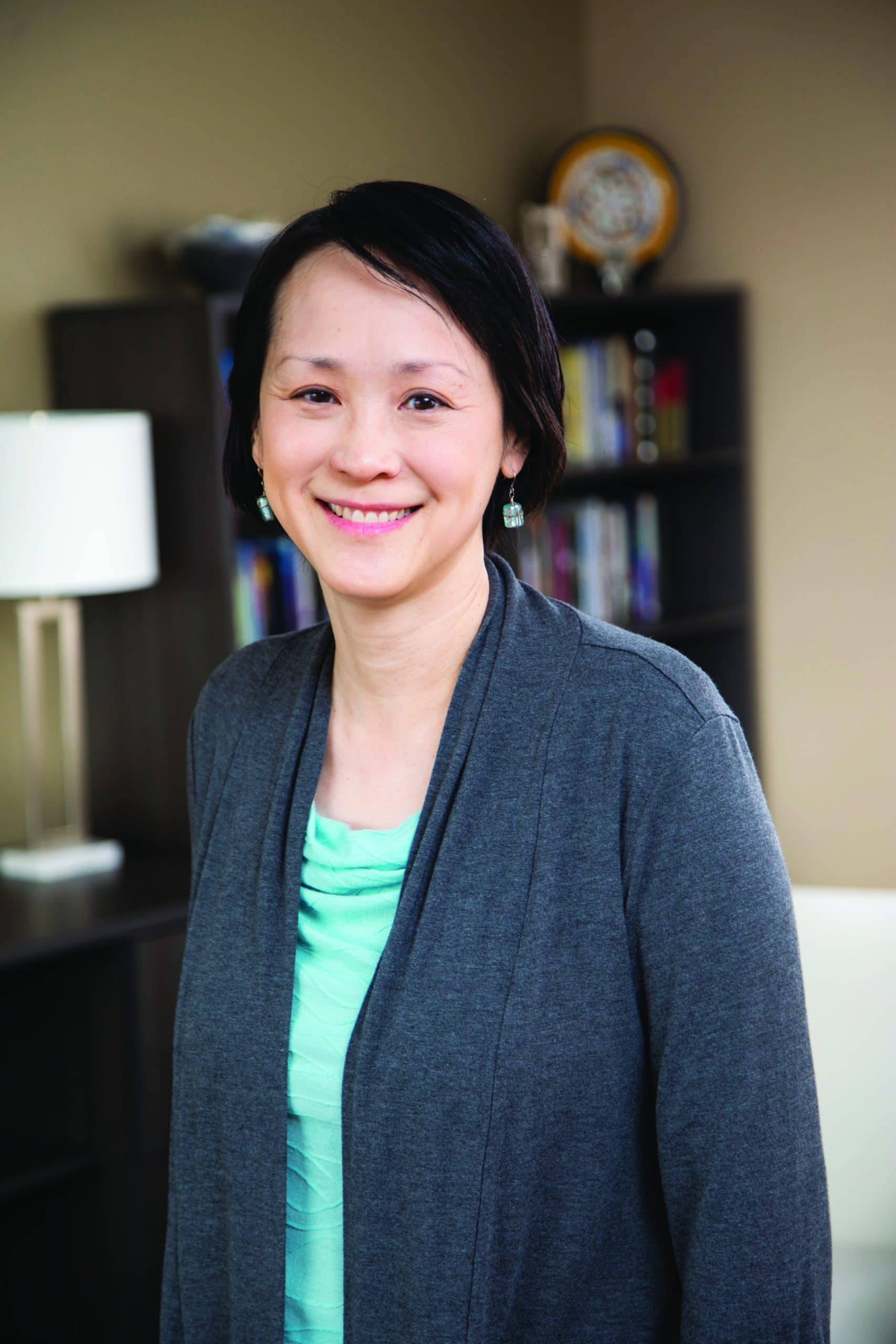 Angela Yee
Executive Director of Ministry Development
I've had a long journey of figuring out my calling—being analytical while also being creative.
How would you describe your new position? What does a day in the office look like?
I am brand-new to the position, so I am still figuring this out. As far as I know, it is 1) helping the executive ministers succeed in their leadership of the five mission priorities; and 2) assisting the president with initiatives. And then of course there are always the "other duties," which in the past have taken over a significant part of my workload!
At this point I am commuting from California until I am in the office full-time in January. So far I have been in the office one week and it was a lot of meetings. I love well-run meetings! I know that's kind of weird, but I enjoy the dynamic of the wisdom and gifts of people coming around the table and the synergy that creates decisions and plans that are way better than anything one person could do on their own. I'm excited to get to know the people at Covenant Offices better, and I look forward to partnering together in ministry.
What is your vision for this role? Why did you take this job?
I love the church. God, in his wisdom, came up with the idea of entrusting his mission to people despite all our glaring weaknesses. And yet he redeems, directs, and grows us to be more like Jesus and uses us to reach a broken world. I am so grateful to be part of a church that believes all of the above and is proactive about bringing his redemption to bring healing and wholeness to the world.
I've had a long journey of figuring out my calling—I have some gifts that aren't always found together and it's been a challenge for me to figure out how that works, for example, being very analytical and structured while also being creative and artistic. As a result, I've worn lots of hats at churches and nothing really felt quite right over the long term. Last year, in faith, I felt God calling me to step out from ministering in a single local church in order to equip leaders at multiple churches. It has been such a tremendous joy as I've seen how my various experiences with creative arts, visual communication, organizational leadership, systems and strategy, events, volunteer mobilization, teamwork, and culture development have all come together to help churches get better at what they do. Now I get to do similar types of work here, but on a denominational level.
What has surprised you the most?

 
All my ministry life has been local church ministry and some campus ministry. In the last year, I have gotten to participate in some conference-level ministry with the Pacific Southwest Conference, which has been so awesome. Stepping into my role here on a denominational level is once again a different type of situation. It's very big picture in thinking of both local and global impact, and sometimes it feels like I've stepped into government—there's a lot of looking at bylaws and working with boards (but that's probably because I'm brand-new and still learning how things work).
I got to see the Executive Board in action. I came away so grateful for the amazing leaders God has brought to lead our denomination—both staff and lay leaders. It has strengthened my hope in the future—knowing that people who truly seek the wisdom and guidance of the Spirit are at the helm of our denomination brings a lot of peace and assurance.
What are you passionate about?

 
I'm passionate about a lot of things! The number one answer is Jesus. But if I had to narrow down other areas, I would identify the following three:
Equipping leaders. I love to do practical teaching to equip church leaders. Leadership is tough and leadership in the church is even harder. It's so much fun creating group learning experiences where people discover together actionable next steps to bring the vision closer to reality. My teaching is very visually driven since my training was in graphic design. I also think visuals help people remember things better. I don't like to talk all the time but rather prefer to bring people along in the process of self-discovery. They remember things better that way anyway.
Organizing. I resonate deeply with God being a God of order, and I love to create order out of chaos. It's so exciting to work on huge, complicated projects. My dream was to organize the Olympics. I have spent most of my life experimenting with different organizational systems and ended up writing a book called I'm Not Neat but I'm Organized about the different space and time organizing styles people have. I have moved so many times I can no longer find anything, so I feel like I am neither neat nor organized! But I love to geek out on organizing tools and it's always fun to meet other people who love to too.
Live experiences. There is nothing like the live experience where people are gathered together in the presence of God to worship, laugh, and grow. My affection for theater intersects with my passion for Jesus to create events that impact and encourage people spiritually. Live programming includes both organizing complex elements as well as being flexible when nothing goes the way you planned. And when it's done to help God's mission move forward, that makes all the work worth it as you see lives impacted and people growing closer to Christ.
Do you have a favorite verse?

 
There are many and it is hard to pick! The main verse for my calling is Ephesians 4:11-12: "The gifts he gave were that some would be apostles, some prophets, some evangelists, some pastors and teachers, to equip the saints for the work of ministry, for building up the body of Christ."
It is a reminder that God has called me to equip other people, and that the beginning source of this calling and the One who provides is the Lord himself.
What do you do to relax?

 
My husband was on a quest to find me a hobby that I could not turn into ministry, because everything enjoyable that I did somehow ended up being turned toward getting integrated into what I did for church (music, photography, art, writing, etc.).
So he went out one year and bought me a loom. I'm sure that could also be turned to ministry, but it's such a complicated loom that it takes about a month just to set up all the threads before I can even start weaving, so it wouldn't scale very well for ministry purposes! It's a discipline for me to stop working every night and take some time doing knitting, crocheting, or weaving. It's very relaxing and also part of my bedtime routine so that I can fall asleep at night, something that was a challenge for me for many years. I'm grateful for my husband who helps me stay healthy and live a more balanced life!
What are you reading?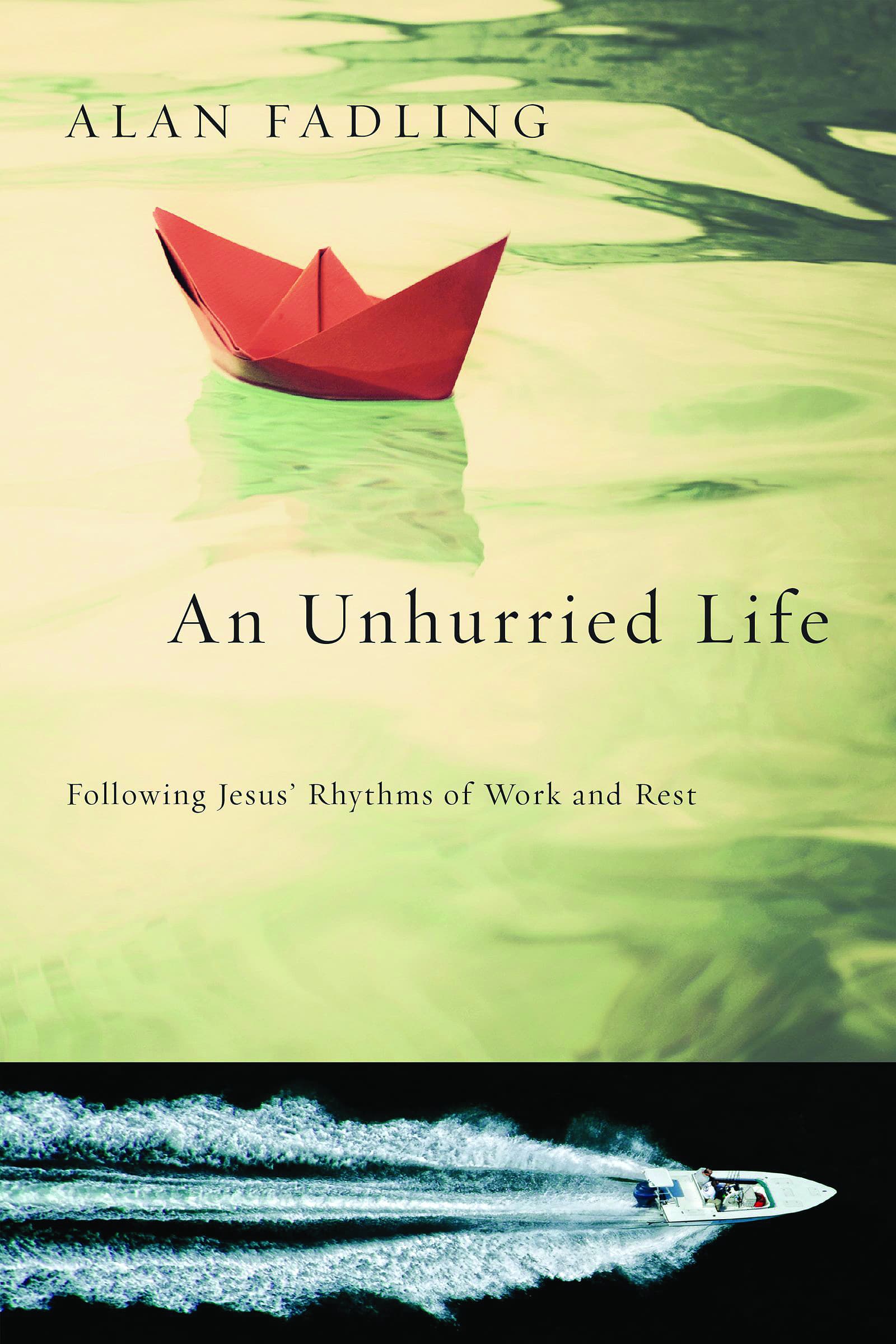 An Unhurried Life: Following Jesus' Rhythms of Work and Rest
by Alan Fadling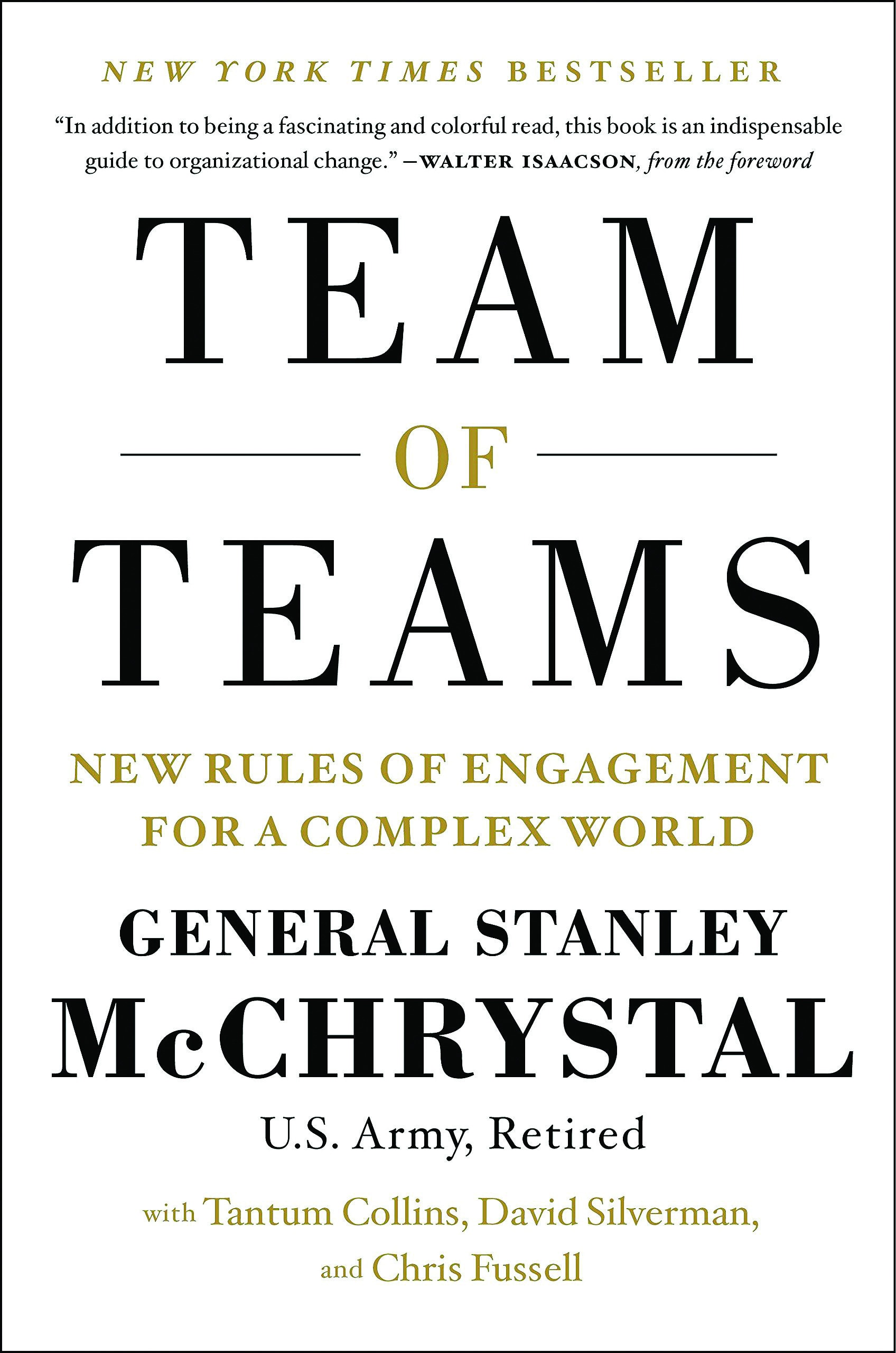 Team of Teams: New Rules of Engagement for a Complex World
by Stanley McChrystal, Tantum Collins, David Silverman, and Chris Fussell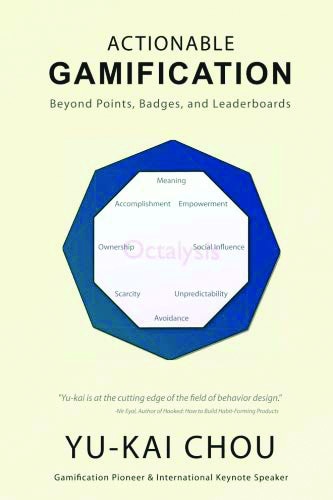 Actionable Gamification: Beyond Points, Badges, and Leaderboards
by Yu-Kai Chou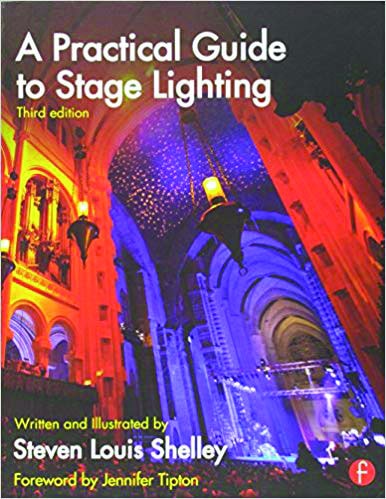 A Practical Guide to Stage Lighting
by Steven Louis Shelley
See how Angela uses her gifts to help church leaders address chaos. Visit covenantcompanion.com/AngelaYee.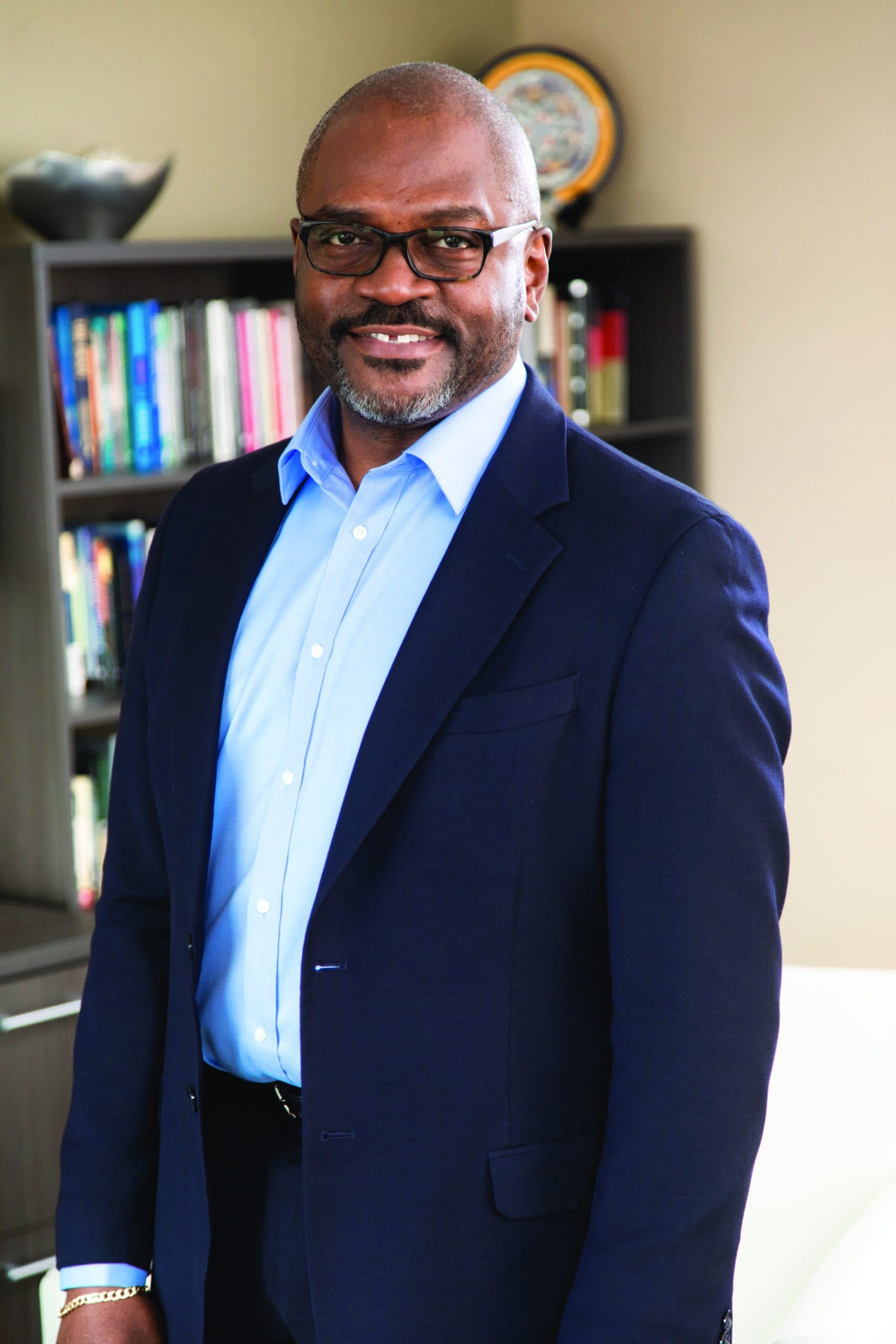 Lance Davis
Executive Minister of Develop Leaders and the Ordered Ministry
I believe it's in times like this that the people of God shine forth as light in dark places.
What led you to this role?

 
After our church in Dolton, Illinois, was adopted into the Covenant in 2012, I immediately rolled up my sleeves to assist the Covenant in any way that I could—from serving on the Executive Board and the leadership of the African American Ministers Association (AAMA) to becoming a committed member of the Compassion, Mercy, and Justice Commission of the Central Conference. Since the Lord had blessed me with the insight and skills to support our Covenant initiatives, I thought it only right to put all of that to use.
I have always had a high regard for the credentialing process of God's clergy, and I have consistently found myself counseling or playing an advocacy role for ministers in various settings. I've been a long-time advocate for women in lead roles in ministry, and I've been a champion for empowering youth to hold leadership roles in ministry as well. I sought this position because I believe it was God's calling for me. After witnessing phenomenal leaders such as Donn Engebretson, Dave Kersten, Mark Novak, and Dick Lucco serve in this role, I believed that the Lord had uniquely gifted me to serve as well.
I came into this role knowing that the amount of travel and the demanding schedule would be grueling. Along with being equipped to operate in this role, I believe I'm self-aware enough to know that I'm not Superman and that I can't be everything to everybody. Therefore, setting time limitations on work and establishing safe and healthy boundaries has become my work of self-care.
What is your vision for leadership development in the ECC?

 
Leadership development as an initiative can come in all forms, from corporate to military settings. In the church, God calls his people who serve in positions of authority to a value-based model of leadership that honors and respects people above all else. It's important to cast a vision, model success, and synergistically create team goals. But it's equally important to recognize the importance and value of each team member in our churches, conferences, and the denominational office. My vision, therefore, is to create meaningful and substantive pathways for development and growth among our Ministerium and lay leaders that also encourage them to value the people they encounter along the way.
What is your vision for Ordered Ministry?

 
One of the functions of our mission priority is to care for the Ministerium. After reviewing dozens of cases, I've concluded that many pastors and church leaders eventually come under discipline because they failed to embrace best practices in self-care, self-awareness, and boundary setting. Failing to consistently employ these practices can lead to unchecked resentment, inappropriate behavior, or addiction.
Our best approach to caring for our credentialed clergy is to be proactive in their care. By enhancing and marketing our Sustaining Pastoral Excellence cohort programs to our new Thriving in Ministry Lilly grant, Ordered Ministry hopes to reduce the number of discipline cases by intentionally promoting the importance of preventative care for the mind, body, and spirit of our credentialed clergy.
What has surprised you the most since you took on this role?

 
The way I've been received and affirmed by my sisters and brothers in the Covenant has been wonderful. As I've had opportunity to speak in various settings in the Covenant, my heart has been warmed by the number of people who have told me that they are praying for and with me.
What are you passionate about?

 
Today, it can seem like everything and everyone is falling apart. It appears that the love of many is failing and that we are losing our grip on God and reality. But I believe it's in times like this that the people of God shine forth as light in dark places. So I'm very passionate about our opportunities for intentional evangelism and hastening a revival among the clergy and lay leaders that will spread through our contexts and communities.
With the creation of our Leadership Training Center, we can infuse this "evangelism ethos" into each participant. This center will start out as a cyber resource that we are calling the Development Depot. Online instructional videos will be available as training resources for both pastors and lay leaders to view together in order to understand the following: pastor/church board relationship, how to develop a church board, understanding the function of the church board and how the pastor and board chair can work together to build a healthy missional church. Eventually, I hope the Leadership Training Center will morph into a best practices resource that will feature the leadership development initiatives of the five mission priorities, the regional conferences, and the local churches—that's 3StrandStrong!
Do you have a favorite verse?

 
"This book of the law shall not depart out of your mouth; you shall meditate on it day and night, so that you may be careful to act in accordance with all that is written in it. For then you shall make your way prosperous, and then you shall be successful" (Joshua 1:8).
What do you do to relax?

 
I began practicing yoga at the suggestion of a friend a few years ago. At first, I laughed at the idea, but it has made a huge difference in my life. Not only has it improved my breathing and flexibility, but it's been a very effective tool in identifying hidden stress. And it's made my devotional life deeper and more meaningful. 
What are you reading?
JUST
FINISHED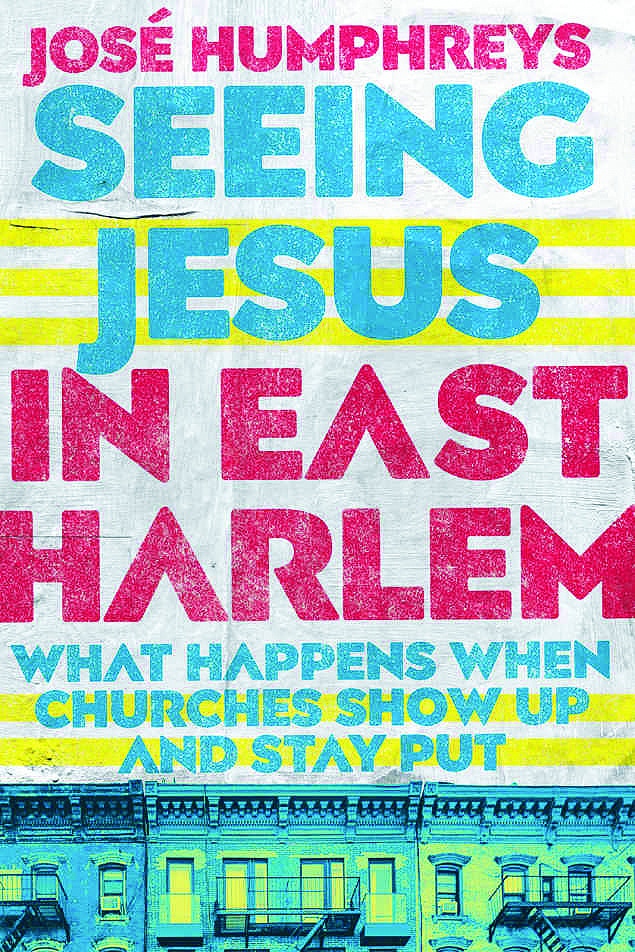 Seeing Jesus in East Harlem: What Happens When Churches Show Up and Stay Put
by José Humphreys, pastor of Metro Hope Covenant Church, East Harlem, New York
CURRENTLY
READING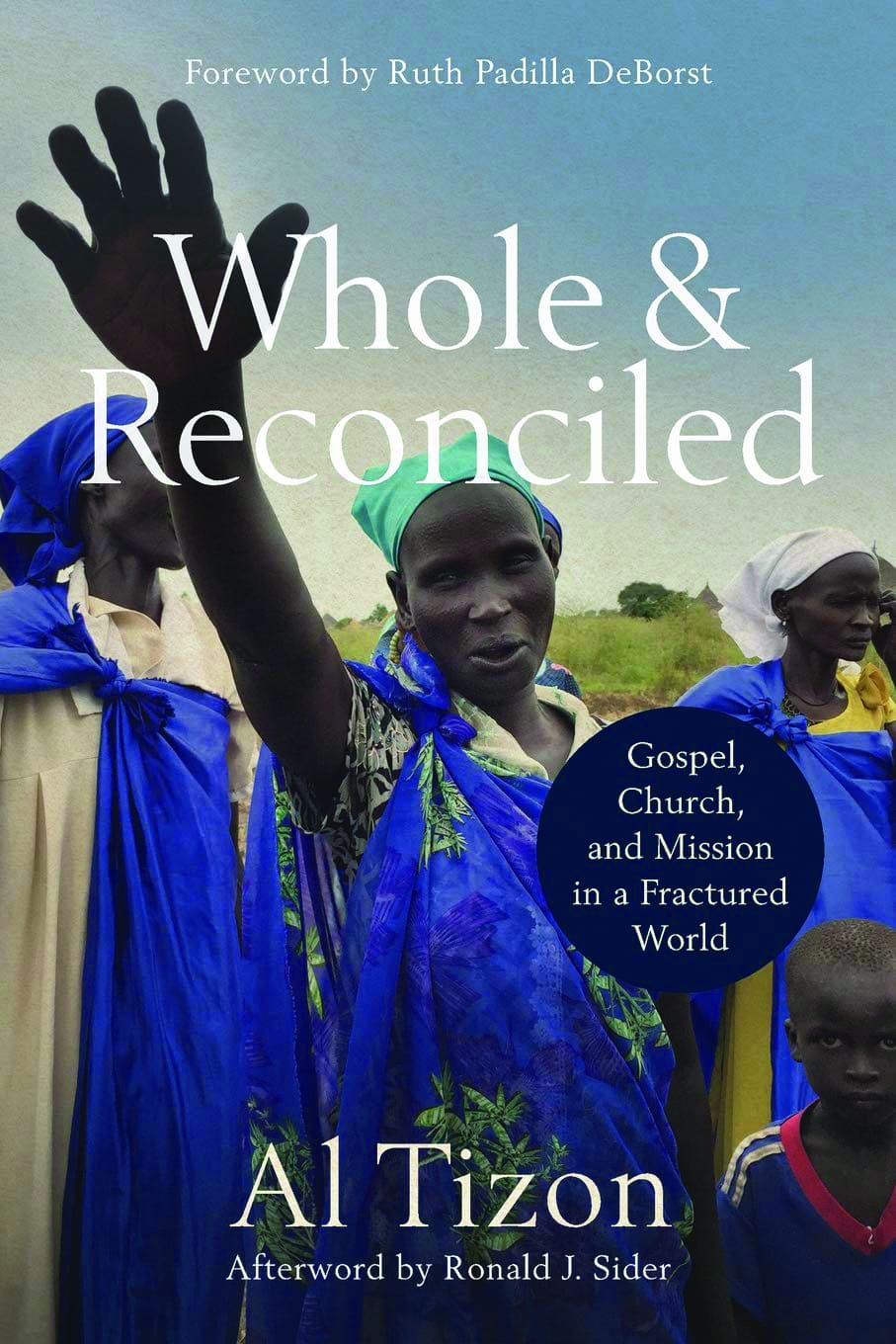 Whole and Reconciled: Gospel, Church, and Mission in a Fractured World
by Al Tizon, executive minister of Serve Globally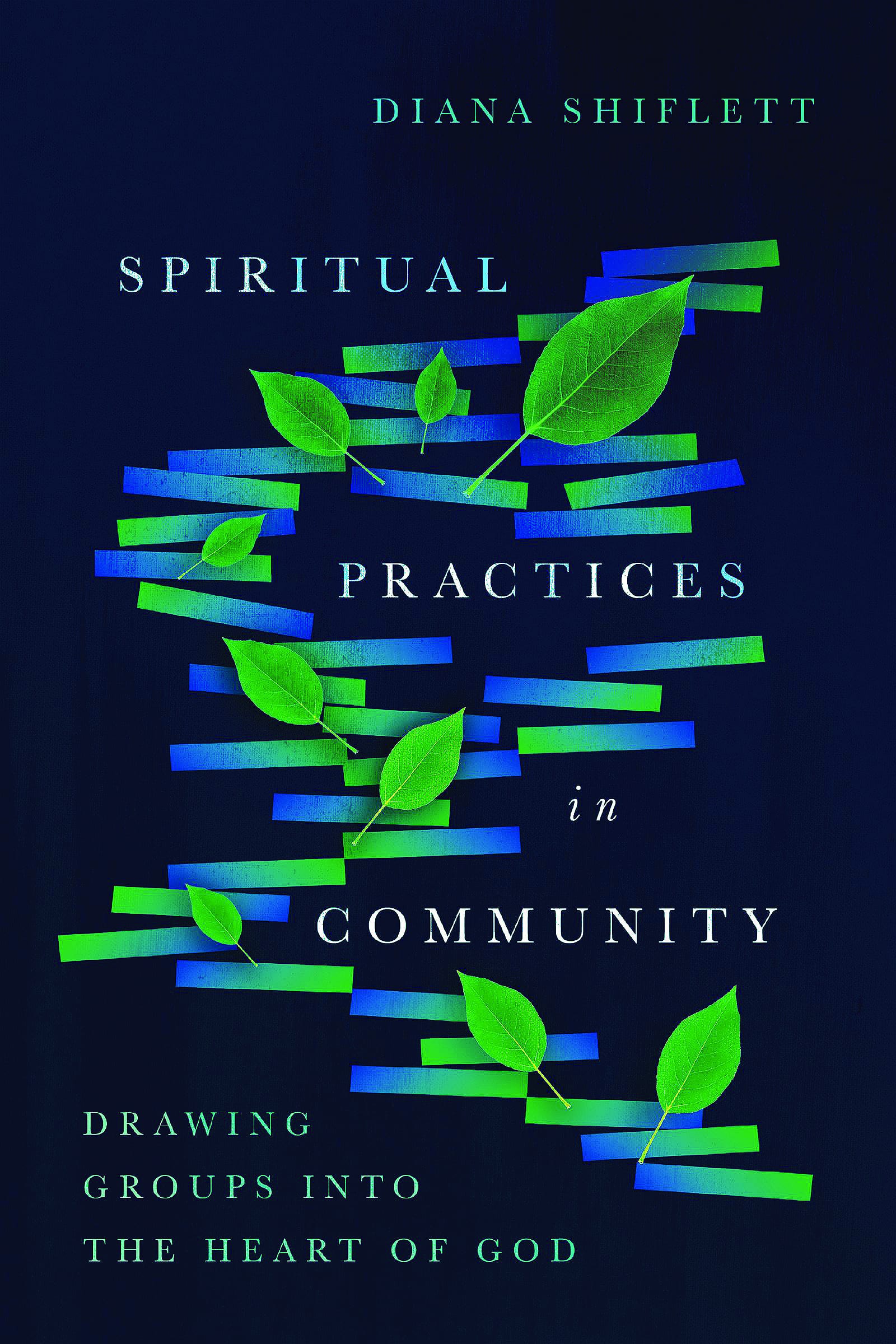 Spiritual Practices in Community: Drawing Groups into the Heart of God
by Diana Shiflett, pastor of spiritual formation at Naperville (Illinois) Covenant Church