Until the Time Comes
Monday, March 30
Not long ago I heard about a man who ran at breakneck speed to catch a bus. When he had succeeded in boarding it, he asked the driver breathlessly, "Where is this bus going anyway?"
This is typical of our unrest and haste. We do not know where we are going, but we are rushing to get there. Over the confusion of the world we need to hear the divine counsel, "Be still and know that I am God" (Psalm 46:10).
I have never seen a statement in the Bible to the effect that Christ was in a hurry. He never came too early and never too late. Neither friend not foe—not even his nearest kindred—could deflect him from his God-given course. His public ministry was not begun until he was thirty years of age. A majestic poise characterizes his life and work. We need to catch his tempo.
Make us sensitive, dear Lord, to your unfailing guidance today and always. AMEN.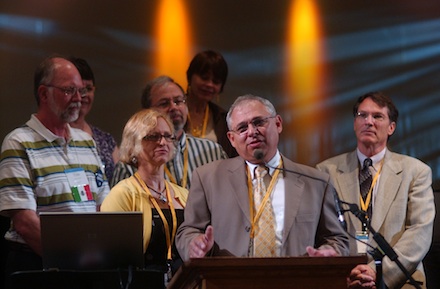 About the Author
Theodore W. Anderson (1889–1972) served as president of the Evangelical Covenant Church for twenty-six years, from 1933 to 1959. Elected during the height of the Depression, he guided the church through a time of challenges, conflict, and developing identity. Anderson wrote these devotionals for the Home Altar in 1963.