Pajamas Again?
December 16
Read: ISAIAH 61:8-11
"I delight greatly in the Lord; my soul rejoices in my God. For he has clothed me with garments of salvation and arrayed me in a robe of his righteousness" (v. 10, NIV).
A Christmas tradition I had as a child was to open one gift before going to bed on Christmas Eve. Somehow, my parents tricked us into always opening a new pair of pajamas year after year. They acted as surprised as the year before that we unwrapped pajamas again. We put our pajamas on, and my parents gushed over how good they looked before sending us off to bed until Christmas morning.
The Lord has a much more extravagant gift that brings deep joy, rejoicing, and gratitude: a magnificent outfit of salvation and a robe of righteousness. This is what we'll be wearing when we fall asleep here and wake up in eternity with the Lord.
Lord, may we live into these beautiful garments you have given us. AMEN.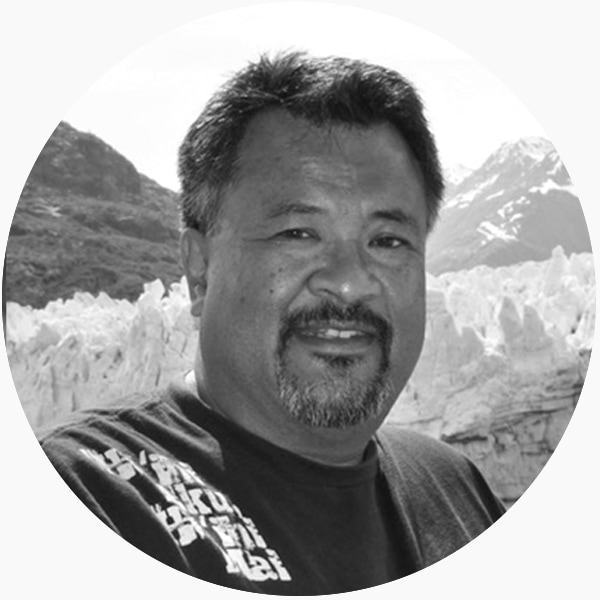 About the Author
Jim Sequeira | Aloha! I'm a Native-Hawaiian living in Vancouver, Washington. I've been married to Glenna for thirty-five years, and we have two adult children, Megan (husband Bryan) and Chris (wife Lilian), and two grandchildren, Levi and Brynn. I'm the pastor at Cascade View Covenant Church in Vancouver. I've been involved with advancing justice, mercy, and racial righteousness at local, conference, and denominational levels. I have a love and passion for my own Hawaiian culture as well as that of Native Americans and other indigenous peoples. I also enjoy playing music, wood carving, and building models, and I'm a Star Wars and sci-fi geek.