by Steve Larson
Reign of Christ Sunday, November 21
Daniel 7:9-10, 13-14
The Throne of Heaven
---
When the world seems stacked against you and the news feeds are overwhelming, Daniel's vision can bring hope. Poor Daniel—exiled, raised as a captive, and living under foreign rule. He stands for his faith, sometimes to success and sometimes to punishment. He interprets dreams for the mighty and now has a dream himself. It begins with four beasts, unstoppable, devouring powers of evil arrayed against humankind. But then this dream turns to the throne room of heaven where God sits in majesty. He gives Jesus complete authority over all nations, rulers, and powers. The beasts are destroyed and Jesus reigns forever.
When the powers and problems of this world seem unstoppable and we feel like evil has the upper hand, remember the throne room of heaven. Remember, God sits on that throne as he always has. Remember, Jesus has been given authority to rule forever. And remember that you are a beloved citizen of this eternal kingdom.
Thank you, God, for calling us your own, for hope in the darkness, and for our King Jesus Christ who reigns in power now and forever. AMEN.
MONDAY, November 22
Revelation 1:4-8
Eternal Worship
---
I love worship. Whether it's our weekly worship at church or an annual retreat away from home, whether a contemplative walk through the woods or a time of silence in my cozy living room chair, I love to worship. I love the many and various ways we worship. And I love that however we come to worship, we are joining in an eternal and ongoing worship experience, which John tries to describe in the book of Revelation. With angels and nations and family and complete strangers, we join together around the throne of heaven to worship our God "who is, and who was, and who is to come" (v. 8, NRSV) every time we worship. 
What image comes to your mind when you are truly worshiping? What does your mind's eye see? Take some time today to worship God, and imagine yourself joining with Christians everywhere and everywhen surrounding the throne of God our King and praising his name.
Thank you, our King, for the gift of worship. We gather with your people throughout history today to sing, "Holy, holy, holy." AMEN.
Tuesday, November 23
Psalm 93
Oceans
---
The ocean makes me nervous. Don't get me wrong, I love to visit, to sit and listen to the waves, and to swim in the salty depths. But as a Midwesterner, I visit the ocean—it's not someplace I live. And between riptides and tidal waves, the ocean makes me nervous. There is a power to the waters that you can feel when you are close, a power different from a river's or a lake's. Oceans feel old and vast and mighty. No wonder we so often personify them.
But God is mightier still. He, too, has a power different from any other. His power parts the waters, calms the waters, even solidifies the waters so he can walk on them. God rules over the oceans, and the land, and the skies. Our King has power beyond the ancient, vast, might of the oceans, and he loves us deeply.
Almighty God, your power is beyond all other, and you love us, frail and small though we are. Thank you! We love you too. AMEN.
Wednesday, November 24
Ephesians 1:15-23
It's All God's
---
It is almost cliché these days to say God has a purpose for your life. But it is something we desperately need to hear. We have meaning, and we matter to God's plan. It is no wonder that Paul's opening prayer in his letter to the Ephesians is that we might know the hope of God, the riches of God, and the power of God working for us. He prays that we will know that God has a purpose for us (hope), and has given us all we need (riches), and the ability to accomplish it (power). And while none of these things are ours, they are all available to us in our lives, not for us to own but to use for God. That is what stewardship is all about: God's people using God's stuff to accomplish God's purposes.
Thank you for allowing us to join you in your purposes, Lord, and for giving us all we need to accomplish them. AMEN.
Thursday, November 25
John 14:25-31
More Than Blessed Memories
---
Thanksgiving was a high point of my year growing up. Family came from near and far and celebrated together. The Detroit parade and Lion's football games, huge turkey dinners and kids playing in the basement, Turkey Bowl football with church, and long talks with family—all of these defined my childhood. Yet even then I knew that as we aged, these things would disappear. Today they are blessed memories.
As Jesus prepared for the cross, he assured his followers that there would be more than just memories, blessed though they were. He promised that although he was leaving, he would return. In the meantime the Holy Spirit would remind them, teach them, and bring them peace. That promise is ours as well. Jesus's teachings, example, life, death, and resurrection are more than just blessed memories; they are the source of life, peace, and thanksgiving for us.
Today we give thanks for the gift of Jesus. He lived for us, he died for us, and he lives today to bring us life, peace, and thanksgiving. AMEN.
Friday, November 26
John 18:33-37
Proclamation
---
As we read about Jesus's final days in John's gospel, we find a lot of people proclaiming Jesus as king, but not the people we expect. Pilate proclaims Jesus as king as he questions him, and the guards proclaim him king as they mock him. Even the sign hung over Jesus's head proclaimed him king. But we never hear it from God's own people. Not once do they call Jesus king. In fact, when pressed, they declare, "We have no king but Caesar!"
How do we proclaim Jesus as king in our own lives? Of course, we can tell it to people, but there are other ways. We can live like Jesus is our king by obeying his commands. We can defend his name when it is slandered. And we can seek to enlarge his kingdom one person at a time.
Jesus, you are our king. May we live our lives obedient to you and share the good news of your kingdom with everyone we meet. AMEN.
Saturday, November 27
Psalm 100
Joyful Noises
---
I grew up at Portage Lake Bible Camp where my dad managed the camp for four summers. As the "camp kid," I got to attend worship every night all summer long, which I loved. One of my favorite camp songs was "Psalm 100," our text for today. It's a psalm of joy and worship, praise and thanksgiving. It reassures us that God is good and loves us forever. For a young kid, that was an important message to hear, know, and memorize.
Today I find myself going back to Psalm 100 when I am feeling down. Besides the great memories of a childhood at camp, the song itself reminds me what sorrow can make us forget: that God is our Shepherd who loves and protects us, that he is good and loves us eternally, and that he is faithful to his promises through all generations.
We do indeed shout for joy to you, our King and our God. Hear our praises today, and know that we love you. AMEN.
About the Author: Steve Larson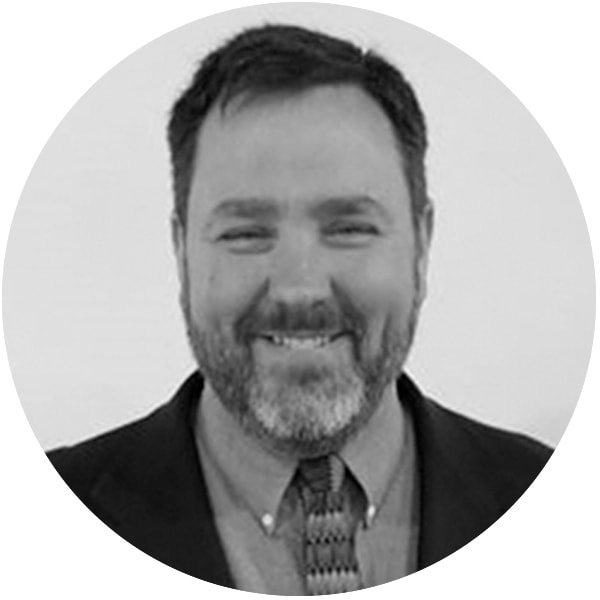 I love serving as lead pastor at Libertyville Covenant Church in Libertyville, Illinois. I love my wife, Heather, to whom I've been married for 25 years. I love my four amazing kids, who range in age from 22 to six. I love serving as a spiritual director, and I love walks in the woods or by a lake, good fantasy books, long car rides, and music ranging from show tunes to jazz to '70s rock.