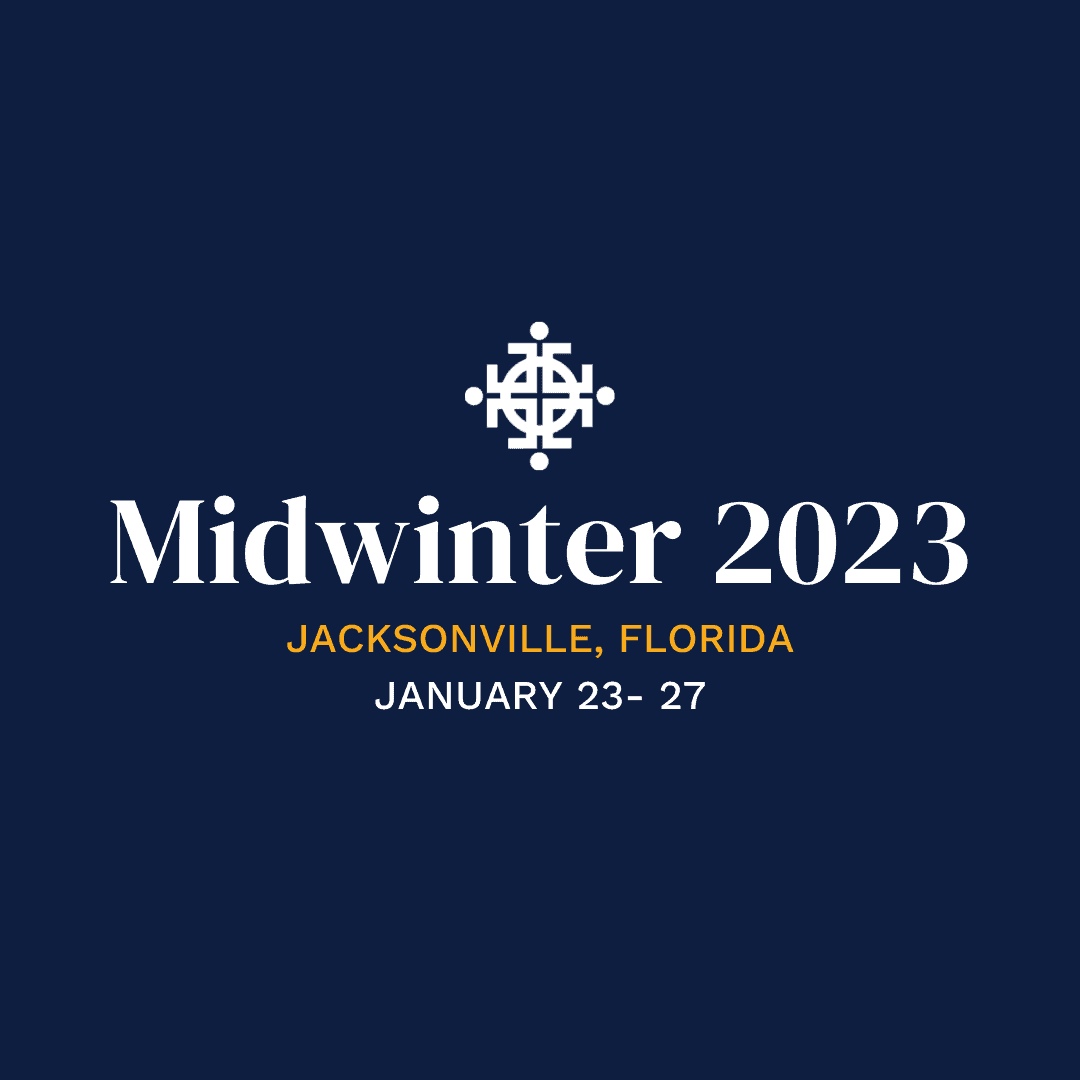 Midwinter 2023
The Midwinter conference is an incredible opportunity to connect with friends and colleagues in Covenant ministry. A chance to share interests and ideas, encourage and be encouraged, reflect and be inspired, laugh and have fun! We invite you to be restored, re-energized, and to reaffirm God's call on your life.
If you have never been to a Midwinter, this will be a time to meet colleagues and develop vital ministry relationships. If you are a long-time attendee, we know you will not want to miss our time together.
Jacksonville, FL
Hyatt Regency Jacksonville
January 23 – 27, 2023
If you have questions about Midwinter 202e please contact us at events@covchurch.org or (800) 910-2442 for assistance.