We are honored to partner with your church as you host a Hope Sunday. To best support your congregation, we have staff and volunteers available to be at your church to speak on your scheduled date.
To request a speaker for your Hope Sunday event, please submit a Speaker Request Form. If there is a particular person not listed here, please contact us and we will see what we can do. For general information, please email covenantkidscongo@covchurch.org, or call (773) 442-6578.
Al Tizon

Al Tizon is Executive Minister of Serve Globally, the international ministries arm of the Evangelical Covenant Church. His role includes overseeing administration, pastoral support, strategic direction, and training for 125 missionaries serving in 25 countries. Al also oversees Serve Globally's ministries of Covenant Kids Congo, Covenant World Relief, Paul Carlson Partnership, Global Engagements, and the Center for World Christian Studies. His position includes a faculty appointment as affiliate associate professor of missional and global leadership at North Park Theological Seminary. He also serves on the CKC Pastors Advisory Team.
Al has engaged in community development, church leadership, advocacy, and urban ministry in the United States and in the Philippines. Before assuming his current role, Al was associate professor of holistic ministry at Palmer Theological Seminary of Eastern University and president of Evangelicals for Social Action (both near Philadelphia, PA). Al received his PhD in missiology from the Graduate Theological Union (2005, Berkeley, CA). Al and his wife Janice have four grown children and four grandchildren.
Curt Peterson
Curt Peterson is Executive Minister Emeritus of Serve Globally for the Evangelical Covenant Church. Curt now serves in Church Mission Advancement for the Covenant after 12 years directing Covenant World Mission/Serve Globally. Curt has traveled extensively, including multiple trips to DR Congo. As the Executive Minister of Serve Globally, he helped start the Covenant Kids Congo partnership with World Vision in 2012.
Previously, Curt served as senior pastor of Montecito Covenant Church in Santa Barbara, California, 1980-2003. From 1973-1980, he planted two Covenant churches in the St. Louis area, Christ Covenant in Florissant and Community Covenant in Kirkwood. Curt also served as chair of the Executive Board of the Evangelical Covenant Church, and chair of the Executive Board of the Pacific Southwest Conference. He received his Master of Divinity from Fuller Theological Seminary and completed orientation studies at North Park Theological Seminary. Curt and his wife Martie have three married sons and ten grandchildren.
Dick Lucco
Richard Lucco began working as Executive Director for Ministry Development for the Evangelical Covenant Church denominational offices in February 2012. In this role, he focuses on cohesively developing and accomplishing ministry priorities. Dick collaborates with departments, conferences, institutions, and congregations, and serves as a point of personal and professional support for conference superintendents. Prior to accepting this position, he served as superintendent of the Great Lakes Conference of the Evangelical Covenant Church for ten years. He also has served 22 years as pastor in Covenant churches in Kewanee and Elgin, Illinois, and in Salem, Oregon.
Donn Engebretson
Donn Engebretson serves the Evangelical Covenant Church as Director of Global Advancement and Project Leader of Covenant Kids Congo. He has visited DR Congo multiple times on CKC pastoral vision trips. Donn previously served the Covenant as Executive Vice President from 2001-2012 and Executive Minister of the Ordered Ministry from 1998 to 2001. Donn was born in Chicago where he attended North Park College and earned a B.A. in English literature and History in 1973. After pursuing theological education at the University of Edinburgh, he returned to North Park Theological Seminary and finished his Master of Divinity degree in 1978.
Donn has served as lead pastor of Covenant Churches in Illinois, Colorado, Connecticut, and Michigan. Donn is married to Sally Nordstrom Engebretson, a retired teacher. Donn and Sally have two children, Kristen and Karl. Donn loves to read, spend time with his family, and do outdoor activities of all kinds.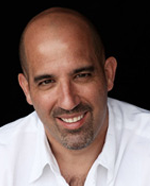 Gary Gaddini
Gary Gaddini serves as lead pastor of Peninsula Covenant Church in Redwood City, California, a position he has held since 2003. Before transitioning into this role, he worked for twenty-one years in student and family ministries. Gary also serves as the chair of the CKC Pastors Advisory Team, a group of Covenant pastors who are highly invested in CKC.
Gary earned his bachelor's degree in business management from Sacramento State University, where he became a Christian during his freshman year. After college he served as a chaplain to the UCLA Athletic Department with Athletes in Action. In 1990, he moved back to northern California to serve as the pastor of youth and evangelism at Marin Covenant Church in San Rafael, California. Gary earned his Master of Divinity from Trinity Evangelical Divinity School in Deerfield, Illinois in 1997. Gary has been married 27 years and has five daughters, his youngest of whom is Congolese.
Greg Krieger
Greg Krieger serves as a pastor at Rock Harbor Covenant Church in Rocklin, CA. He recently traveled to DR Congo with CKC, and he serves on the CKC Pastors Advisory Team. Rock Harbor stepped on board with other early congregations answering God's call to CKC. Greg's involvement has given him firsthand experience of the powerful impact on the ground in Congo, in the life of his own congregation, and even into the public high school on the football team he coaches! Through 25 years of pastoral journey in the Evangelical Covenant Church, Greg's exposure to Covenant Kids Congo is among the most meaningful tools God has used to shape his church, personal ministry, family, and his own life. Watch a video about Greg's experience in Congo.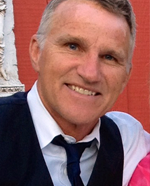 Jon Ireland
Dr. Jon Ireland founded Oceanhills Covenant Church in Santa Barbara, CA and has served as lead pastor since 1998. Prior to that he served with Curt Peterson, Executive Minister Emeritus of Serve Globally, for 13 years on staff at Montecito Covenant Church. His passion is creating life-giving and life-changing experiences that help people become lifelong followers of Jesus. Jon has been married for over 30 years to his wife Nathalie. They have one daughter, Shannon, who is currently attending Westmont College. In the summer of 2012, the Irelands spent part of their sabbatical in DR Congo learning and training with Congolese leaders. Jon also serves on the CKC Pastors Advisory Team.
Depending on availability, Jon is available for Pacific Southwest Conference Hope Sunday events.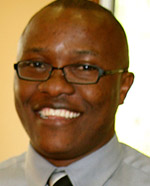 Liripa Flory Buki
Liripa Flory Buki cares deeply about the concerns women and children face in DR Congo. He has devoted years of his life to doing volunteer work with Congolese youth organizations as well as international charities to alleviate suffering, end tribal fighting, and promote development in his home country of the Democratic Republic of the Congo. In addition to Covenant Kids Congo, Flory also volunteers for Sow Hope International and Women in War Zones, helping these organizations run their programs in Eastern DR Congo. Flory is passionate about CKC because he himself was sponsored as a child in DR Congo, a story he shared in the Covenant Companion.
Currently, Flory works full-time at Swedish Covenant Hospital. He lives in Bolingbrook, IL with his wife, Sarah Beckstrom Buki, and three sons, Liam, Tristan, and Stefan Buki. He attends Naperville Evangelical Covenant Church.
Mark Seversen
Mark Seversen is the Director of Missional Congregations for Serve Globally of the Evangelical Covenant Church. The primary focus of this position is to serve congregations in North America in our calling to the whole mission of the church, across cultures and around the world. Mark's objective is to optimize the Great Commission impact of every local congregation through kingdom advancing resources, relationships, and partnerships. He is available to preach, teach, give seminars, and/or assist mission leaders and groups.
Mark also serves on the CKC Pastors Advisory Team. Previously Mark served for 26 years in pastoral ministry. Most recently, Mark was senior pastor of Hillcrest Covenant Church (Prairie Village, KS) for 15 years. Mark is married to Beth Seversen, the Director of Evangelism for Make and Deepen Disciples, and they have three grown daughters: Kate, Audrey, and Meredith.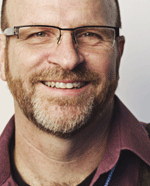 Stacey Littlefield
Stacey Littlefield has served two congregations as pastor and is now serving the Evangelical Covenant Church in Lafayette, Indiana. Early in his marriage, he and his wife, Kim, and their family served in the Netherlands with Youth with A Mission for five years before he returned to the United States to attend seminary and become a pastor. He is grateful for God's calling on his life and passionate for God's work in his own community and around the world through initiatives like Covenant Kids Congo powered by World Vision.
Stacey traveled to DR Congo on a CKC Pastoral Vision Trip, and he currently serves on the CKC Pastors Advisory Team. Depending on availability, Stacey is available for Central Conference Hope Sunday events.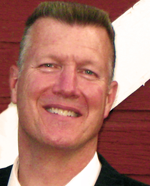 Wally Coots
Rev. Wally Coots brings a unique African perspective to Hope Sunday events, having served seven years as campus chaplain at Rift Valley Academy (RVA) in Kijabe, Kenya. While there, he also worked with Maasai Pastors and his wife, Donna, ministered to AIDS orphans. Prior to his time in Kenya, he spent 30 years in youth ministry at three churches.
In 2009, Wally was called to return from Kenya to serve at Forest Park Covenant where he had been youth pastor for 13 years. He became minister of congregational life. Currently Wally serves as the senior pastor of Christ Community Church, a Covenant congregation in Allegan, MI. Wally is married to Donna, his college sweetheart, and together they have two married sons and four grandsons. Depending on availability, Wally is available for Great Lakes Conference Hope Sunday events.