COVID-19 Resources
In these anxious and uncertain days, as the world faces the threat of COVID-19, we remain the body of Christ, dependent on God's grace and dependent on each other. We continue to monitor COVID-19 developments and the implications for you, our churches, and the global community. Together, as we navigate new ways of being in community, even in a time of isolation and illness, we live in the promise that Jesus is with us always.
On Reopening Churches
MAY 2020
Dear Covenant Family,
Grace and peace to you from God our father and our Lord Jesus Christ.
—Romans 15:13
During this unprecedented time of uncertainty due to the COVID-19 pandemic, we as the Evangelical Covenant Church have embraced each other, our neighbors, and our communities in spiritual, tangible, and innovative ways. Never before have I been so humbled and grateful to be a Covenanter, serving alongside all of you.
As our churches consider whether to reopen their buildings in the weeks ahead, we reaffirm our desire to continue to shepherd people well and to steward resources well. We remain committed to the health and safety of all Covenanters, and the common good of our friends and neighbors.
We also recognize the significant disparity regarding the timing and allowance of public gatherings across the country. Unfortunately, many virus "hot spots" still exist and new ones may surface, and Covenant churches are located in many of these places.
As each church considers the impact of opening its doors, we ask you to prayerfully evaluate and weigh your decisions about potentially reopening. Some guiding thoughts include:
Consider the safety of your congregation and how it may be impacted by reopening. Explore how you can best care for the most vulnerable among you, including the elderly. Each church situation is unique, even varying within the same city or town. Please act in accordance with federal, state, and local guidelines and restrictions.

Develop a big picture strategy for the coming months prior to making a move to open. For example, you may plan to open in stages. Information about the latest CDC guidelines, as well as resources on details to consider before reopening can be found at covchurch.org/covid-19.

Consult your regional conference website and staff regarding recommendations and resources for your specific context.
It is important that we remember that the church is the gathered people of God—no matter how we are gathered. I know we long to be back together with our church families, but we are no less a church virtually than when we share the same physical space. While things may seem different and difficult for a while longer, we are the same church and the same family; let us continue to care for one another.
In the midst of these transitions, I ask us to remember in prayer the families and church communities who are grieving in this hour. As the national COVID-19 mortality rate rises above 100,000 lives, we know very well that within this number some of our sisters and brothers have been counted and their families have been impacted by this tragedy.
In Romans 12:15, we are called to "mourn with those that mourn." We grieve with our Covenant family and we mourn the loss of faithful Covenanters who have gone home to be with the Lord. Please know that your Covenant family is here for you. And we are grateful for pastors and the ministry of regional conferences as they shepherd in this demanding season.
Let us continue to reach out to proclaim the good news of Jesus in this season. It has been said that crises are the cradle of innovation. The Covenant Church is a creative church. As we remain faithful to the enduring message and mission of Jesus, let us press into innovation and birth new ministry methods, as new wineskins ready to receive the new wine of the Spirit.
"'Though the mountains be shaken and the hills be removed, yet my unfailing love for you will not be shaken nor my covenant of peace be removed,' says the LORD, who has compassion on you." —Isaiah 54:10
In Christ,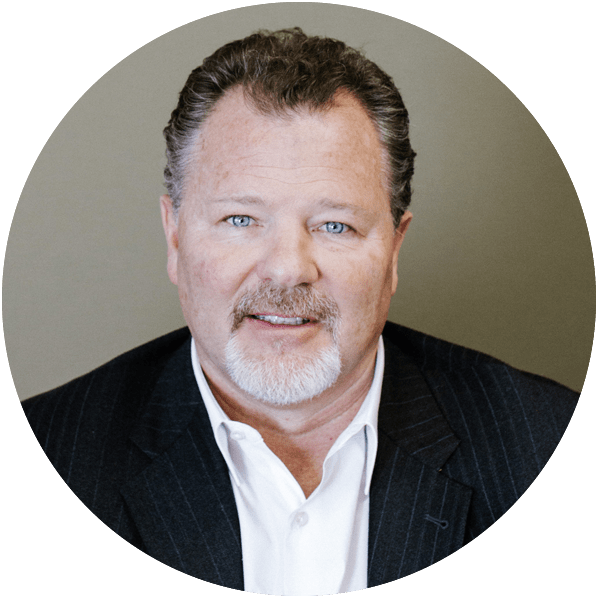 John S. Wenrich
President, Evangelical Covenant Church
General Resources
UPDATED REGULARLY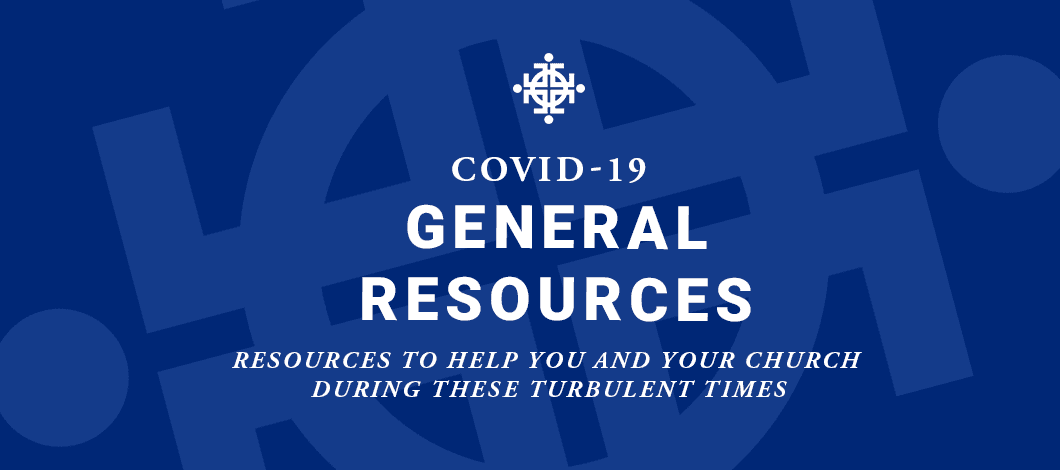 RECURSOS DISPONIBLE EN ESPAÑOL
Mission Priorities Resources
UPDATED REGULARLY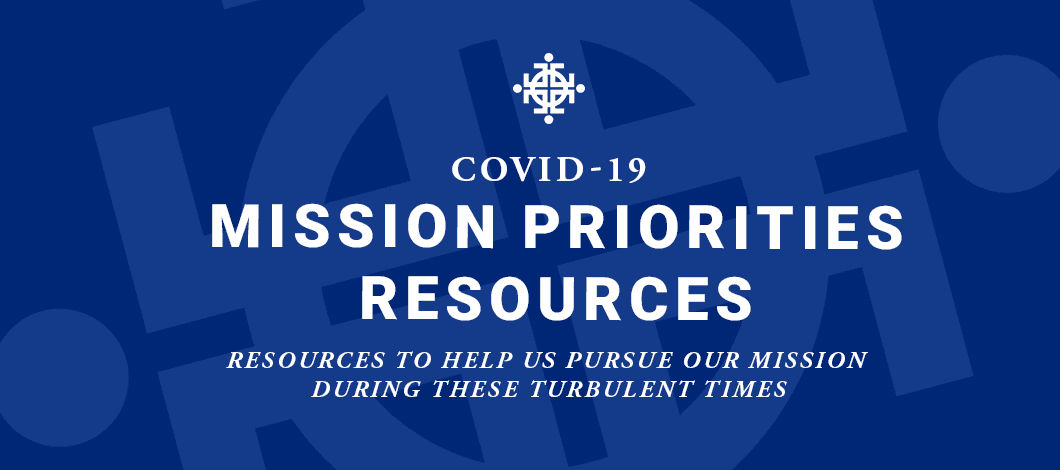 Be the Church
To say that the current COVID-19 crisis has changed the way we do things would contend for the understatement of the year! In the midst of it, I'm grateful that we are responding collectively together in the ways that we are—practicing social distancing, keeping connected through various social media platforms, and finding creative ways to worship, fellowship, and serve others. May we all stay safe and continue to be smart, as an invisible danger has wreaked havoc on our lives.
May we all also remember our friends, brothers and sisters, churches, and organizations with whom we partner all over the world, especially those serving in places where the lack of basic necessities for their communities has greatly intensified in the face of this crisis. We at Serve Globally want us all to stay engaged and be of genuine assistance to the most vulnerable in the world, even as we lock down ourselves.
Below are resources and avenues through which we can continue to engage our world in Prayer, Learning, Giving, and Acting. It's time to be the Church!
Al Tizon
Executive Minister of Serve Globally
Pray
Learn
Give
Act