Daily prayer practices empower us for living a life that is rooted and grounded in Christ. The ECC facilitates cultivating a life of prayer, spiritual practices, and spiritual companionship through experiences led by a trained facilitator either in a local church or retreat setting. These unique experiences:
are biblically-based, experiential retreats that draw persons into a deeper relationship with Christ
build community
empower persons and churches to live as disciples of Christ, impacting the world
are excellent for leadership teams and small groups
are designed to be a day and a half long, typically, Friday evening through Saturday
Click here for a complete Formation Retreat preparation checklist.
The Make and Deepen Disciples team covers honorarium for the facilitator and a travel allotment (based on round trip miles to/from the facilitator's home to the church or retreat center):
Less than 500 miles – up to $100 allotment
501-1,000 miles – $200 allotment
1,000+ miles– $300 allotment
Host church will cover the balance of travel (i.e. airfare, car rental, gas, mileage at $.405 per mile), lodging, meals, and materials.
Request and schedule a Formation Retreat here.
For more information, write mdd@covchurch.org.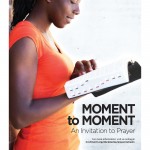 Moment to Moment – An Invitation to Prayer
Moment to Moment is a guided experience offering extended time and space for God. In the midst of an overly busy and increasingly demanding world, the nourishment of a rich and varied prayer life too often becomes a rarity, even a luxury. Under the leadership of a trained facilitator, and together with friends from your own faith community, this experience is designed to encourage participants:
to hear God speak to them personally
to feel more deeply connected to others
to discover, or rediscover, a longing to continue deeper levels of prayer, both personally and communally
to become more attentive to the Holy Spirit in order to live in the stream of God's will
Click here for Moment to Moment material.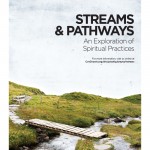 Streams and Pathways – An Exploration of Spiritual Practices
In Isaiah 43: 19 God says, "I am about to do a brand new thing! Streams of living water in the wasteland and pathways through the wilderness." The focus of Streams and Pathways is to allow God to shape these streams and pathways and to allow us time to listen, and notice the movements of God in our lives. Working through a variety of spiritual practices, you will have an opportunity to draft a rule of life – a pattern of spiritual practices that provides structure and direction for growth in holiness. The rule of life offers unique and regular rhythms that free and open each person to the will and presence of Christ. The journey allows us a way to partner with the Holy Spirit for personal transformation.
Click here for Streams and Pathways material.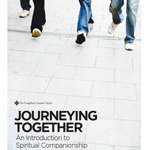 Journeying Together: An Introduction to Spiritual Companionship
The primary goal of this formation experience is to equip the saints to nurture community life through the art of spiritual conversation. This experience will highlight the teaching, learning and practicing of three essential companioning skills:
becoming a good listener
asking helpful, open-ended questions
telling personal stories clearly and well
…so as to bless each other as spiritual companions on this journey.
Click here for Journeying Together material.