Embrace Webinar to Focus on Celibacy, Mixed-Orientation Marriage
CHICAGO, IL (February 11, 2020) – The next Embrace webinar, "Becoming Churches Where Gay Christian Can Thrive in Celibacy and Mixed-Orientation," will be a conversation with Pieter Valk from noon to 1 p.m. (Central) on Tuesday, February 20.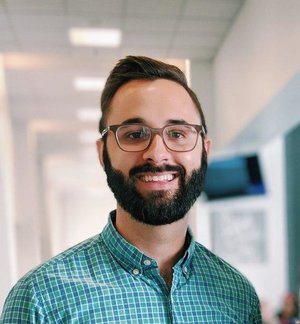 In addition to discussing celibacy and marriage, the webinar will explore how to help teens and young adults discern God's call for their life, and continue to celebrate their calling.
Pieter Valk, a celibate gay Christian, is the director of EQUIP, which helps churches become places where LGBTQ people can belong and thrive according to a traditional sexual ethic. He is also a clinical mental health counselor who serves LGBTQ students at a local Christian university.
Register for the free webinar here
Embrace is a suite of human sexuality discipleship resources and experiences in harmony with the ECC's adopted position, the center of which is "faithfulness in heterosexual marriage, celibacy in singleness."
Email questions or comments to embrace@covchurch.org, and sign up for the mailing list to receive updates on Embrace resources.
Previous webinars can be viewed online.