Begun over 125 years ago by Swedish immigrants, the Evangelical Covenant Church is today one of the fastest growing denominations in the United States. Though still a comparatively small church, membership is about 120,000 and attendance on any given Sunday exceeds 160,000 in more than 800 congregations.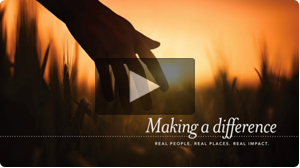 The ECC has also become one of America's most diverse churches, with more than 20% of its congregations classified as ethnic (non-white, the largest being African American) or multi-ethnic. The ECC experiences the strength that comes from diversity.
The Evangelical Covenant Church is committed to the following:
Proclaiming the generous grace of the gospel to all
Pressing forward in ethnic ministry and diversity
Attending to the health of existing congregations
Extending greater measures of compassion and justice to those in need
Forming spiritually mature Christians who live their faith in and through their neighbors
Calling and equipping women and men at all levels of church leadership
Exercising stewardship and care for all of creation
Pursuing global opportunities and partnerships
Participating in the ecumenical life of the one, holy, catholic, and apostolic church throughout the world
Organizing for mission by pursuing our five missional priorities
The life and spiritual values of the Covenant Church are those that were forged as distinctive elements of identity and mission at its founding in 1885. In an address to the World's Parliament of Religion at the Columbian Exposition in Chicago in 1893, David Nyvall described these cherished ideals as "convictions too strong to be silenced" and a living heritage.