"How goes your walk?" Early Covenanters understood the Christian life to be a lifelong pilgrim journey. The journey begins with the grace and promise of baptism and must travel through conversion; however that transformation to new life is experienced. Covenant songs richly express "pilgrimage," a theme that swelling migration, with its separation from home and loved ones, gave even deeper significance, whether one left Sweden or stayed. With this multilayered physical and spiritual geography of home, early Covenanters often "sang a verse and cried a verse."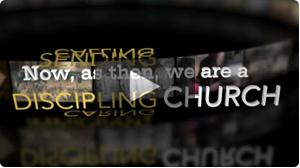 The pilgrim journey is a life of growth, discipleship, and maturation. It is natural, then, to ask each other how it is going: How goes your walk?" The challenges and blessings, joys and sorrows, are to be freely shared communally in informal and more structured ways.
Covenant people, then and now, prize attentiveness to the spiritual growth of their children. Shaping and directing youths' journey is expressed through nurture at home, Sunday schools, youth organizations, camps and conferences, and intergenerational care and concern. Many early congregations had "Swede Schools" so that children would not lose the language of their cultural and spiritual inheritance. Although Swedish cultural expectations could be burdensome to a rapidly Americanizing second generation, "How goes your walk?" and its implied encouragement overrode any intergenerational differences.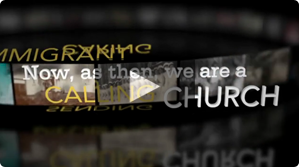 The need for education is common to all immigrants new to America's dynamism and heterogeneity. Among Covenanters, a new generation of pastors as well as immigrant greenhorns sought the learning necessary to interpret and manage life in America. Early on, the Covenant Church saw need for schools with a clear mission and a readiness to deepen the experience of the Christian life.
Following the short-lived Ansgar College in Illinois (1873-1884) and the offer of the Congregationalists to educate Covenant pastors at Chicago Theological Seminary and at Carleton College in Northfield, Minnesota, the ECC finally established its own school, North Park University. In 1884, Erik August Skogsbergh began what became North Park in his Minneapolis home. After stops in a Riverside Avenue storefront and the basement of Skogsbergh's new Tabernacle, the ECC assumed responsibility for the school in 1891. In 1894, it moved to Chicago. With some 3,400 students, North Park University today fulfills its educational mission in perhaps the most diverse, multiethnic neighborhood in the United States.
The Covenant's other school, Minnehaha Academy, was organized in 1905. Built on a former dairy farm at Lake Street and West River Road in Minneapolis, the academy opened its doors in 1913 to students from throughout the "Northwest" in secondary, music, and commercial programs. Following the Great Depression of the 1930s, Minnehaha became a four-year coeducational high school. Today its educational program extends from pre-school through grade 12 on three campuses.
In 1989 CHET (Centro Hispano de Estudios Teológicos) was founded to equip Spanish speaking leadership for the church and the community and in 2010 moved to its own facility in Compton. From its inception with twenty-five students, CHET has taught more than 5000 students and graduated over 700.
Songs, schools, and an abiding question – "How goes your walk?" – all are elements of Covenanters' encouragement, especially to the newcomer and the young, on the pilgrimage each is traveling.