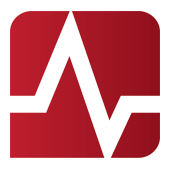 When you go to the doctor's office, a nurse usually takes your pulse and blood pressure before the doctor comes in. It is a quick and easy way to get a general read on the patient's health. Even though everybody is different, the results are compared to a standardized set of criteria for what constitutes good health.
According to the Apostle Paul, the church is like a human body (Romans 12:4-5). It stands to reason then that every living church has a pulse. Taking the pulse of a church provides a general read on the health and vitality of that unique body of believers.
In addition to Ten Healthy Missional Markers, we look at the VIM (Vision, Intention, and Means) and vigor level of the church. We look at tenure and leadership. We consult with the pastor and conference representatives. We report on income levels and attendance trends over the last two decades. We provide demographic information on zip codes surrounding your church. We also take into account the halo effect which Paul refers to in Romans 12:3.
Based on these various factors and depending on the Holy Spirit for discernment, we offer a suggestion on whether your church is "healthy missional," "stable," "critical moment," or "at-risk." We then provide recommendations and next steps to become a healthy missional church.
And that is our prayer…that every Covenant Church become a healthy missional church. By "healthy" we mean pursuing Christ. By "missional" we mean pursuing Christ's priorities in the world. Awareness and acceptance of one's current reality is an important step in becoming a healthy missional church. Admitting the truth is the first step toward change.
The seven letters of Revelation were addressed to seven distinct churches to help them develop a deeper awareness and acceptance of their current reality. Only then could they overcome and reach their full kingdom potential in Christ. In addition, the Spirit also gave each church some direction as to how to move forward. That is the spirit of the Pulse Assessment.
Everyone in the church, not just members, gets to participate in Pulse. The actual assessment is around fifty questions and takes about thirty-five minutes to complete online. Once all the results are in, within thirty days the church will receive a twenty-five page report and a PowerPoint presentation that the pastor may use in presenting the results.
We pray that you will someday let us take your Pulse. We pray that you will use this tool year after year to keep in step with the Spirit and to follow the Spirit wherever the Spirit leads.
We are here for you. As someone once said, the local church does not exist for the denomination; rather the denomination exists for the local church. This is why, with God's help, we created Pulse.