Women Ministries of the Covenant is now part of the Make and Deepen Disciples mission priority. This is a wonderful change, but we still need to raise a significant part of the WM budget. Through strong partnerships with people like you, God continues to use Women Ministries to strengthen the Church through women as we make disciples who make disciples!
Women Ministries Friends are people who make a lasting commitment to support financially this important disciple-making work. By giving regularly and safely online, you strengthen the church by strengthening its women.
Support Friends of Women Ministries Today!
We prayerfully depend on the financial partnership of churches, local women ministries, and individuals. Help us accomplish the mission of the church by connecting women to impact our world!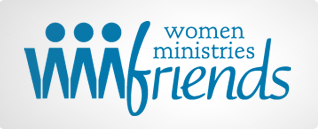 Ministries You Can Support
Global Women Ministries Support
Other ways to give
You can also support Women Ministries through electronic or paper check. Support checks made out to "Women Ministries" (designate the ministry you wish to strengthen on the memo line) can be mailed to 8303 W Higgins Road, Chicago, Illinois, 60631.