CHICAGO, IL (September 30, 2016) — Covenanters routinely share links to social media articles and videos that Covenant News Service believes may be of interest to others. Each Friday we post five of them. Following is a sample of those submissions—their inclusion does not represent an endorsement by the Covenant of any views expressed.
There are no words.
Plenty of articles have been written on how we are becoming enslaved to our electronic devices. This especially long piece is excellent. When you're done, be sure to text the link to a friend.
From the article: (Referring to time comedian Louis C.K. was driving and heard a particular song on the radio.) "It triggered a sudden, unexpected surge of sadness. He instinctively went to pick up his phone and text as many friends as possible. Then he changed his mind, left his phone where it was, and pulled over to the side of the road to weep. He allowed himself for once to be alone with his feelings, to be overwhelmed by them, to experience them with no instant distraction, no digital assist. And then he was able to discover, in a manner now remote from most of us, the relief of crawling out of the hole of misery by himself. For if there is no dark night of the soul anymore that isn't lit with the flicker of the screen, then there is no morning of hopefulness either."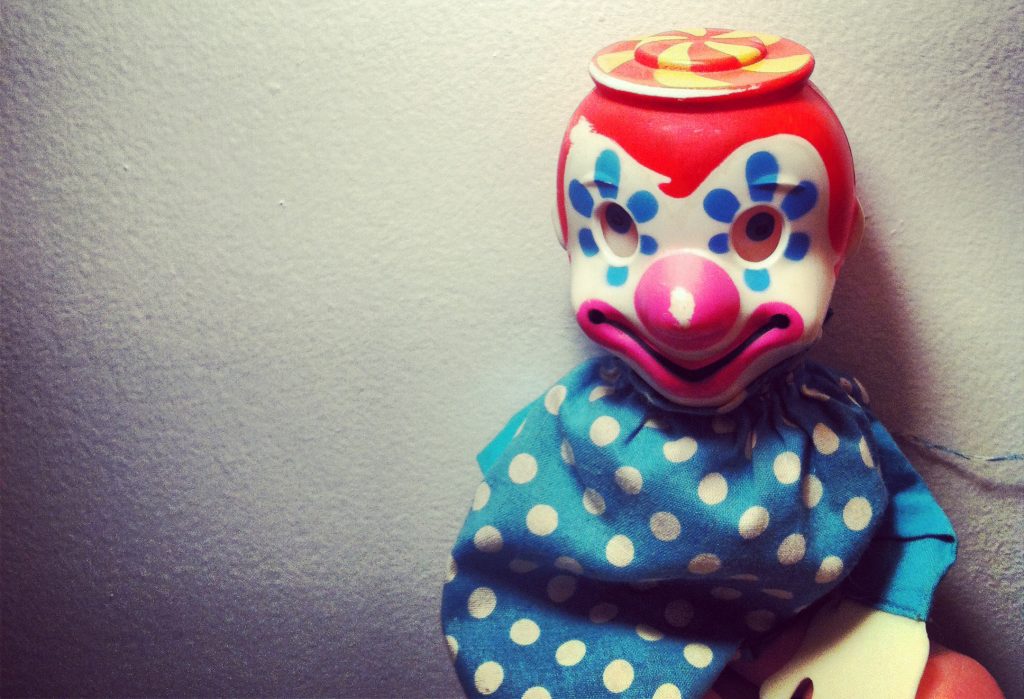 You know creepiness when you experience it—but what makes something creepy rather than scary? This long article looks at various theories, some of which reflect issues related to spirituality.
From the article: "Clowns were rated the creepiest profession, but why? It could be that, like waxwork figures and humanoid robots, clowns have attributes that belie their humanity. People wearing masks—especially full-faced masks with a fixed facial expression—are often seen as creepy for much the same reason (think of the über-creepy Michael Myers in John Carpenter's 1978 film Halloween)—as are people with a mask-like appearance from cosmetic surgery gone awry."
I could list the benefits mentioned in the article, but then that would seem like bragging.
From the article: "Accordingly, across the globe, we spend $3.5bn (£2.7bn) on baldness cures every year. That's more than the entire national budget of Macedonia or, as Bill Gates pointed out last year, significantly more than we spend on the control of malaria (just $200m (£154m) per year)."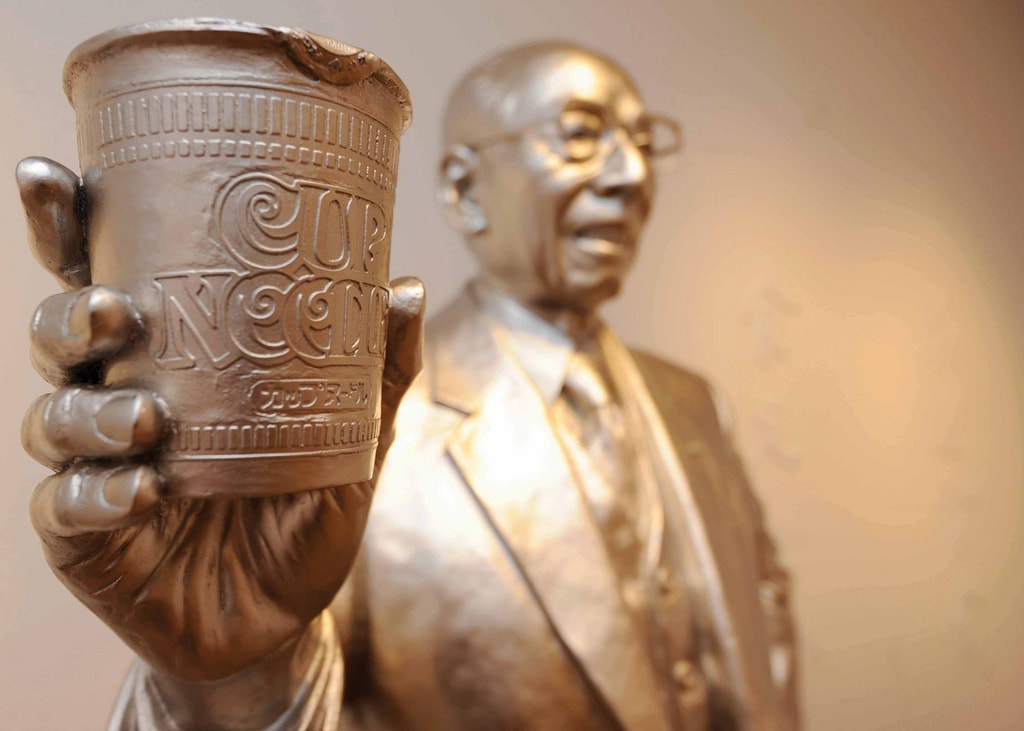 The brief article is a fun look at how the creator of Cup Noodles, Momofuku Ando, made a simple observation and impacted the dietary habits of people around the world. The story also includes photos of the Cup Noodles Museum in Yokohama, Japan.
From the article: "Ando's creation has remained hugely popular. The World Instant Noodles Association counts 97 billion packages of instant ramen sold globally in 2015. And Cup Noodles is now available in more than 80 countries."