The Evangelical Covenant Church of South Sudan and Ethiopia has sent a letter of condolence to the Evangelical Covenant Church of Kenya and its "emergency moderator," Simon Kamau, to express sympathy over the death of moderator John Njaramba Kigura, who was slain Friday, July 1, while returning from a peacemaking training.
Text of letter of condolence
Dear Pastor Simon Kamau and the fellow believers in ECCK,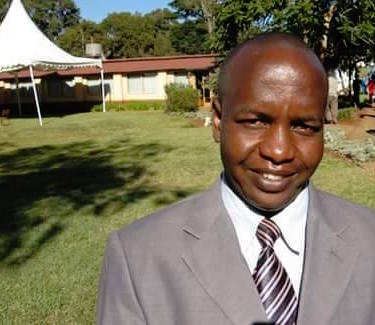 As one family of the Evangelical Covenant Church in one fellowship through Christ, we the Evangelical Covenant Church of South Sudan and Ethiopia Administration Office and our entire Congregants both in South Sudan and Ethiopia are hereby sending our heartfelt condolence to the ECCK members and the family of late pastor John Njaramba, who was killed as a martyr by Al-Shabaab Al-Qaeda group in Madera district in Kenya, on 1st July while he was on his quest to bring peace to the antagonistic communities in that area. Hence, the ECCSSE has been grieving and mourning with you since the day we heard such a sad news from Covenant World Relief Director David Husby. Though we are not with you in persons, our spirits are with you. We are praying to God to bring His supreme comfort to you and to the late John's family.
Pastor John was humble and committed leader who dedicated his life to serve the Lord through ECC Mission in Kenya and beyond the margins. He has not wasted his life for nothing, but the cost that our Lord and Savior Jesus Christ came to this world for. "Blessed are the peacemakers, for they will be called sons of God" (Matthew 5:9)
In this world, Pastor John will be missed for uncountable good deeds which he could do to ECC, the ECCK and the people of Kenya at large, but I am hopeful that we will meet him again together while with the Lord.
May the Lord safeguard and protect the lives of the peacemakers who want to pursue peace for the quest of stable community and just world!
I remain Yours Faithful in Christ,
Rev. Mathew Jock Moses
ECCSSE- President