Do you need to be restored personally and professionally?
At Midwinter 2023, our theme of "draw near" invites each of us to draw near to God—even as God draws near to us. As we gather together in January, we invite you to experience a new sense of call, purpose, and joy as you serve in ministry. Our worship services, workshops, and speaker lineup are all designed with you in mind. Trust us, this will be a Midwinter you won't want to miss.  
Hyatt Regency Jacksonville Riverfront
225 East Coastline Drive
Jacksonville, Florida 32202
ABOUT
The Midwinter conference is an incredible opportunity to connect with colleagues in Covenant ministry, discover new ideas, experience restoration, and get re-energized. Come to share interests, encourage and be encouraged, reflect and be inspired, laugh and have fun! Together with your colleagues in ministry, join us to reaffirm God's call on your life.  
REGISTRATION RATES
Early registration through November 18, 2022
| Registrant | Early | Regular |
| --- | --- | --- |
| Primary Registrant | $395 | $440 |
| Additional Registrant | $365 | $410 |
| Retiree, Spouse, Bi-Vocational | $225 | $275 |
| NPTS / CHET Student | $225 | $275 |
Using Your 2023 Budget?
A nonrefundable $100 deposit can be made by November 18, to lock in early bird rates. Balance due in full by January 8, 2023. Accounts not paid in full by the deadline will be charged the regular rates (less deposit). For help with registration, please call Jill Ulven at (209) 752-0820. 
Scholarships 
Scholarships are available for credentialed, active Covenant pastors, global personnel, and chaplains (military and institutional) in good standing, as well as retired Covenant pastors who are not actively serving in a paid ministry position. 
All scholarship applicants will be responsible for paying the $100 non-refundable deposit. Apply for a scholarship and register by November 18, paying only the $100 deposit. Apply and register after November 18, pay the full amount, and if your scholarship is approved, receive reimbursement minus $100. 
Please read the application for complete instructions. Scholarship applications need to be submitted no later than December 1, 2022 and will be reviewed by conference superintendents prior to approval. Full-time military chaplains need to submit the application by December 14, 2022. Scholarships cover the remaining balance of your Midwinter registration. Any additional monies (varying in amount) will be mailed after Midwinter. 
Contact Ordered Ministry with questions at ministry@covchurch.org
Cancellation Policy
Please email events@covchurch.org to submit any cancellation requests. Cancellations cannot be accepted over the phone. Registrations that have only paid the $100 deposit will not be refunded. Cancelled registrations with a balance paid in full and received prior to January 13, will be charged a $50 cancellation fee. After January 13, a $100 fee applies for all cancellations. Exceptions may be made on an individual basis.
Substitutions will be accepted from the same church or institution, provided the registration and fee paid are the same for the new registrant as the original registrant. To make any substitutions, email events@covchurch.org. Make sure to include the name, address, telephone number, and email address of the substitute.
Image Policy
Your participation at Midwinter implies permission for the Covenant to reproduce your image, likeness, or voice in connection with any recorded display or reproduction of Midwinter in post-event publicity and publicity for other such events sponsored by the Covenant. Thank you!
TRAVEL AND ACCOMMODATIONS 
Hotel
225 E Coastline Dr
Jacksonville, FL 32202
(904) 588-1234
Guest rooms (king and/or double queen) are available for as low as $165/night plus taxes. Make your reservation online or call (904) 588-1234 and use the event code EVCC to reserve a room within the Midwinter room block. Rooms will sell out quickly, so please make your reservations in advance. The hotel reservation deadline is December 27, 2022.
Parking is $20 per day with a hotel room reservation.
Airline
United Discount
United Airlines is offering special discounts for Midwinter. Book online and enter the code ZMMH886191 in the Offer Code box when searching for flights. If booking through a travel professional or United Meetings at (800) 426-1122, give the following information: Agreement Code: 886191 and Z Code: ZMMH
Transportation
Airport Transportation
East Coast Transportation Airport Shuttle operates at the following times: Hourly Airport Shuttles depart the Hyatt Regency Jacksonville Riverfront at 6 AM, 7 AM, 8 AM, 9 AM, 10 AM, 11 AM, 2 PM and 4 PM and on reservations. Reservations are needed 24 hours in advance.
Airport Shuttles depart from the airport (JAX) at 1 PM, 3 PM, and 5 PM. 
SCHEDULE
Monday, January 23
| | |
| --- | --- |
| 7:00 am - 10:00 pm | Registration Open |
| 8:00 am | Covenant Orientation/IGNITE/EQUIP Classes |
| 8:30 am - 11:30 am | ACCW Clergy Women Meeting |
| 1:00 pm – 4:00 pm | Covenant Clergy Women Ministerium Meeting |
| 1:00 pm - 4:00 pm | Covenant Benefits Update |
| 1:30 pm | Financial Conversations |
| 7:00 pm | Opening General Session |
| 9:00 pm | Reception(s) |
| | |
| --- | --- |
| 9:30 am | Morning General Session - Presidential Update |
| 11:30 am - 1:30 pm | Lunch Break / Hosted Lunches |
| 2:00 pm - 4:00 pm | Large Workshop |
| 5:00 pm - 6:30 pm | Dinner Break |
| 7:00 pm | Evening General Session with Communion |
| | |
| --- | --- |
| 9:30 am | Morning General Session |
| 11:30 am - 1:30 pm | Lunch Break / Hosted Lunches |
| 2:00 pm - 4:00 pm | Large Breakout Options |
| 5:00 pm - 6:30 pm | Dinner Break / Ethnic Associations |
| 7:00 pm | ALIPE Service & Reception |
| | |
| --- | --- |
| 9:30 am | Morning General Session |
| 11:30 am - 1:30 pm | Lunch Break / Hosted Lunches |
| 1:30 pm - 3:00 pm | Breakout Session #1 |
| 3:30 pm - 5:00 pm | Breakout Session #2 |
| 5:00 pm - 6:30 pm | Dinner Break |
| 7:00 pm | Evening General Session |
| | |
| --- | --- |
| 9:30 am | Morning General Session |
Financial Conversations
Bring your financial questions, concerns, and worries. Bring any statements or documents pertinent to the conversation you want to have. This confidential conversation with a financial professional from Covenant Trust Company will provide tools and new ideas to help you move forward with confidence and a clearer vision for the present and your future.
Spiritual Direction
Spiritual direction is a ministry of listening, discernment, and prayer in a confidential setting of encouragement and compassion. Trained spiritual directors are available at Midwinter for a 50-minute session. Capacity is limited, however. Please indicate interest when registering, and you will be contacted with scheduling information at a later date.
Preventative Health Exams
Covenant Benefits and Catapult Health team up to offer preventive health exams during Midwinter. Each 10-15-minute checkup includes eight diagnostic blood tests, medical history, and physical measurements followed by a virtual clinical consultation with a board-certified nurse practitioner after the conference. To participate, register and pay the $25 participant fee during the online registration process. Covenant Benefits will reimburse you the participant fee on-site when you complete your exam, so the cost is free. No refund for no-shows.
Superintendent Conversations
If you would like to make an appointment with a conference superintendent or staff during the Midwinter Conference, please contact them prior to the event. There will be a designated location at the hotel to meet. 
Q & A with President Tammy Swanson-Draheim
Join president Tammy Swanson Draheim for a brief presentation of her mission priorities and have an opportunity for questions and answers.
Tuesday, January 24th 4:15 PM – 5:15 PM – Q & A Session #1

Wednesday, January 25th 2 PM – 3 PM – Q & A Session #2

Wednesday, January 25th 3:30 PM – 4:30 PM – Q & A Session #3

Thursday, January 26th 1:30 PM – 2:30 PM – Q & A Session #4

Thursday, January 26th 3:30 PM – 4:30 PM – Q & A Session #5

Friday, January 27th 11 AM – 12 PM – Q & A Session #6
Monday, January 23
Women in Ministry of the Covenant (Women Only)
Hope for the Journey Ahead | 8:30 – 11:30 am
Women in ministry, come be refreshed and renewed during a morning "retreat" to soak in God's Word together. Susan Cosio, chaplain, and spiritual director will lead us through this time with her team. Continental breakfast provided, sponsored by Advocates for Covenant Clergy Women (ACCW).     
For those unable to attend in person, Jane Spriggs, director of the Preaching Camp for Covenant Women Cohort will offer an online time of spiritual refreshing that parallels the in-person retreat from 10:30 am – 12:30 pm EST.

To sign up for the virtual retreat click here >>
Women in Leadership | 1:00 – 4:00 pm
Covenant women, you are invited to join us for our annual Women in Leadership Event! Come join us and hear from Covenant leaders, pastors, and advocates who will speak about how we elevate, equip, engage, and empower one another as a diverse body of ministry leaders. This will also be a time to learn about resources such as grants, cohorts, and groups to participate in throughout the year. We will provide breakout groups to discuss key topics in leadership and networking and most importantly the space to connect and pray together. Women only are invited to attend, open to all Covenant Women in Leadership. This event is sponsored by the Covenant Ministerium.
Wholistic Stewardship of Personal Finances for Now and in Retirement | 1:00 – 4:00 pm
Covenant leaders will present on various practical topics you need to know as a pastor, including income tax, personal budgeting, insurance, retirement funding, and retirement planning.
COMS Training | 1:30 – 4:00 pm
This discussion is to train, resource, and equip members of conference committees on ministerial standing to be more effective interviewers of credentialing candidates.  Come and receive updates, discuss common problems and issues, and share best practices.
Wednesday, January 25
2:00-4:00 PM
"Integrated Life" Retreat (11:30 am – 5:00 pm)
The past few years have been a difficult, disorienting time, and we know that faithful and fruitful ministry may require a reset. This one-day retreat invites you to refresh your spirit, restore your body, and recover your joy. It will also serve as an introduction to a new Thriving in Ministry cohort that will meet via Zoom from February through April. (Cohort participation is not required for retreat participation.)
Note: Early start will also include lunch.
Facilitated by Mark Won, Ieisha Hawley, and Susan Cosio 
Being a Lighthouse: Maximizing Your Ministry Impact in Your Community through Sharing Your Facility
Most church buildings sit empty 70-80% of any given week. If we believe our buildings are tools for ministry, how do we intentionally leverage ways to increase the amount of time our buildings are active each week? In this session, we will explore the pros and cons of sharing your facility with other like-minded ministries and not-for-profits. Participants will be invited to think specifically about what partnering with another ministry would look like in their facility. There will also be a panel discussion of churches that will share their experience of renting out their facility to outside users.
Rob Hall, Rollie Persson, Paul Kruit, National Covenant Properties
Recreating Communities through Intergenerational Outreach Initiatives
This workshop will increase your awareness of how the total lifespan perspective enhances renewal both within our churches and community. The why, how, and what of intergenerational outreach initiatives will be explored. Topics include: What is community? How can Crescendo assist the process of initiating intergenerational outreach? We will also address practical ideas to help you begin. You will hear stories from churches engaged in intergenerational outreach initiatives that enhance wellness in our churches and communities.
Steve Wong, Tina Teng-Henson
Strengthening 
Your C
hurch's P
artnership Practices
Global partnerships are a biblical model that help edify us as the Church. Partnerships are both beautifully rich and complex. As we engage cross-culturally, we can find ourselves in challenging situations resulting from differences in communication, expectations, styles of conflict, and power dynamics. This workshop will focus on providing tangible tools and resources for local churches to strengthen their approaches and best practices for effective global partnerships.
Renée Hale, Adam Edgerly, and Jyoti Deep
Craft and Character Preaching
In one of the Apostle Paul's final instructions to Timothy, he told him, "Do not neglect your gift of preaching…Give your complete attention to these matters (preaching and teaching). Throw yourself into these tasks so that everyone will see your progress." In this preaching breakout, Pastor Steve Carter will help you identify your unique sound, learn the key essentials to a great sermon, help you develop a healthy feedback loop, and discover the secret ingredient behind every great talk. This will be an interactive conversation to help you take the next step in your development as a preacher.
Steve Carter
The Empowerment Principle: Skills that Transform Communities
Engaging in community transformation requires healthy partnerships between women and men. Join us as we explore principles that will help you empower others to join in the transformational work of God. We will hear personal stories of sharing power and look at how Jesus changed the world through his interactions with the people in his community. Hosted by the Biblical Gender Commission.
Jake Bradley, Cheryl Lynn Cain, Mary Peterson, & Úna Lucey-Lee
Family Ministry
How a thriving family ministry can reach outside the four walls of the church into the community.
Sarah Cowan Johnson
Working Genius
In just a short period of time, the 6 Types of Working Genius model and assessment from The Table Group and Patrick Lencioni has revolutionized the way teams work together. Work is a gift from God, and it should bring you a great deal of dignity. That's exactly why The Table Group created the model. During this workshop, Tracy and Cliff Atfield, Certified Working Genius Consultants with the Irresistible Church Network will unpack the model and help you discover the type of work that brings you the most joy and fulfillment while also boosting the productivity of your teams. You'll also discuss how the Working Genius uniquely applies to your work in the church.
Cliff Atfield, Tracy Atfield
Thursday, January 26
1:30-3:00 PM & 3:30-5:00 PM
Color-Courageous Discipleship: Covenant Edition
Join executive minister Michelle Sanchez, author of Color-Courageous Discipleship and the picture book God's Beloved Community, for a customized Covenant equipping session on color-courageous discipleship! Learn how you can gently and confidently disciple others to make clear connections between following Jesus and resisting racism. Discover hot-off-the-press resources your entire church can use including sermon/teaching outlines (tailored for Covenant churches!), YouVersion Bible reading plans, PowerPoint slides, small group questions, handouts, swag, a children's activity kit, and more. Find out more at colorcourageous.com.
Michelle Sanchez
Keeping Your Church Focused on Mission, the Value of a Narrative Budget (and other Stewardship Best Practices)
Learn why a narrative budget is important to keep your church's focus on mission and ministry, rather than on institutional survival. Explore additional stewardship and giving best practices such as preaching and teaching tithing and beyond as discipleship; building a high expectation culture; conducting an annual giving campaign with a call for commitments; harnessing the impact of examples and testimonies; handwriting thank you notes; understanding generations and segmenting appeals; and other effective stewardship strategies.  Learn more >>
Keith Carpenter, Kreig Gammelgard, Prajakta David
Freedom, Unity, and Responsibility in Covenant Life and Mission
In 2018, the Covenant Executive Board called for a resource paper focused on the intersection of freedom, unity, and responsibility in Covenant life and mission. Members of the writing team will lead this presentation on the paper and facilitate a discussion designed to invite collaborative reflection on the themes and feedback as we continue refining and improving its voicing of the Covenant. We hope and pray this paper and our ongoing discussions will kindle fresh hope and insights into how we live and serve together in human diversity within divine unity.
A draft of the paper will be released prior to Midwinter and emailed to all who have signed up for this discussion. 
Howard Burgoyne, Hauna Ondrey, Doug Bixby
Weak Church: Becoming an Imperfectly Perfect Church
When have you ever felt strong enough to be weak? To be the real you in front of your congregation or church community? It's hard to be weak in a world that lusts after strength and power. Jesus says to Paul the Apostle, "My grace is sufficient for you, for my power is made perfect in weakness" (2 Corinthians 12:9). It is the power of Jesus that makes us superhuman, not our own strength. Join Peter Ahn as he shares key principles that help him plant and establish Metro Community Church's ministry philosophy of weakness. Learn how your church community can become weak so that they can ascend to becoming superheroes for God's kingdom.
Peter Ahn
Congregational Transformation Through Conflict
It is tempting to avoid conflict and engage those who have different views from ours. Congregations are often divided, and leadership can be as well. This workshop will help you see conflict in a new way. Using Scripture and a Christ-honoring mindset, we can find ways to use conflict to transform our relationships and congregations. Come gain the tools to do just that.
Mary Hendrickson
Pursuing Wholeness in a Broken World
Exhausted. Fractured. Hurting. Around and within us, we are confronted with the reality of a world upended and feeling the impact at every level. Yet we are called to minister in the midst of brokenness—which requires courage, humility, and risk. Join this workshop to reflect together on what it means to face ourselves and move toward wholeness so the gospel can bear authentic witness in a world longing for shalom. 
Grace Shim
Leaving a Legacy Through Storytelling
1:30 PM Only
Leaving a legacy isn't a choice. The kind of legacy you leave—and how you leave it—is up to you. This workshop will explore the "how-to's" of leaving a legacy through storytelling, both personally and by the 60+ population in our churches. Participants will have the opportunity to hear the legacy stories of others and begin the process of their storytelling.
Eunice Johnson, Sammi McCubbins
What's Next? Living God's Call after Compensated Employment 
3:30 PM Only
This workshop is designed to take a holistic view of purposeful, missional living all the days of our lives and to provide personal guidance in pursuing an ongoing life of missional discipleship after compensated employment. You will hear stories from ministry colleagues who have navigated these changes. The session will also explore creating opportunities for laypersons in your churches to prepare for "life after compensated employment."
Alan Forsman, Debbie Blue
Understanding the Town and Country Context
1:30 pm ONLY
This presentation will help leaders understand and lead effectively within the surprisingly complex Town and Country Context. It will include an explanation of rural contextual distinctives and how they differ from urban/suburban realities. An insightful review for seasoned leaders and an important introduction for emerging leaders.
Martin Giese
Regaining Ministry Momentum & Leading Through Change
3:30 pm ONLY
Many Town and Country churches struggle with ministry inertia, a loss of focus and momentum. Similarly, many Town and Country churches are resistant to change. This presentation will equip ministry leaders to navigate both challenges effectively.
Martin Giese
Creating Communities of Shalom
Shalom is the Hebrew word that sums up the biblical understanding of "what life should be like." It is often translated as "peace" in our English Bibles. The purpose of justice in Hebrew society was to restore and sustain shalom. As Christ's followers, we are called to make God known; justice is both God's brand and God's signature. As the psalmist reminds us, "God is known by his acts of justice" (Psalm 9:16). One way we can make God known is to pursue communities of completeness, soundness, welfare, and peace—communities of shalom. This session will focus on how Covenant pastors can create Shalom Circles in their communities, leveraging the faith community, nonprofit, business, and local government sectors to identify and resource under-resourced persons.
Paul Robinson
Drawing Near to God through Communal Sabbath
Do you ever wonder how to run a church, raise your kids, love your spouse, make genuine friends, worship God, work out, and still have time for TV? The concepts of "Sabbath" and "rest" have undoubtedly made major impacts on the Christian church in recent years. While these values are important, incorporating them into our lives can be incredibly difficult. Through his church experiences, conversations with a rabbi of a major synagogue, and his new life in a unique neighborhood of Orlando, Michael Yi explores the concept of communal Sabbath and how the modern church fits into the picture. Note: This presentation leans heavily upon innovative storytelling through creative media.
Michael Yi
Improvisational Leadership
In turbulent times, leadership models we once trusted are no longer reliable or even relevant. We may long for a return to the familiar, we may be tempted to quit amidst the chaos, or we can tread water for a while. Improvisation is an art form that is essential now to our leadership repertoire. Salvation history in the Old Testament dazzles us with God's maneuverability. The Gospels show off the astounding agility of Jesus. The letters that shaped the early church and the apostolic movements remind us that this era of uncertainty—and its opportunities—is not new. In this seminar, you are invited to explore a faithful, adventurous, and engaging way of leading.
Doug Stevens
Recognizing and Addressing Christian Nationalism in Our Midst
This workshop will define Christian nationalism and explore its rise and evolution. It will then provide pastors with tools to identify Christian nationalism in their congregations and offer strategies for liberating congregants who have fallen captive to it. We will conclude by offering tangible steps for bringing members back into right relationship with God and neighbor, and a proper understanding of the true gospel of Jesus Christ.
Andrew Whitehead
It Really Is About You: Boundaries and Self-Care
No one can do it all. Ministry demands are full. It's important to discern what we can do, where our limits lie, and how we care for ourselves so we can best live into the call before us. Whether you are a church planter, senior pastor, or serve in any other ministry, this interactive experience will draw on a variety of resources to help you assess your journey and grow in awareness of disciplines to engage in self-care. We will also discuss key self-care practices for church leaders, such as how to grieve our losses, savor our graces, and develop self-awareness around the underlying scripts and agendas that drive us.
Don Robinson, Carol Lawson
Self-Care Practices for Church Planting
Most church planters fail, not because of a lack of ministry skills, but because the demands of the work outstrip their soul's capacity to give. How can we remain spiritually vibrant, healthy, and joyful in the midst of a difficult mission? In this session, we will discuss key self-care practices for church planters, how to grieve our losses and savor our graces, and develop self-awareness around the underlying scripts and agendas that drive us. 
Tim Morey 
Polishing Your Livestream
Enhancing the hybrid systems of the local church.
David Cherry
El Cuidado Pastoral en las Diferentes Estaciones y Etapas de la Vida
1:30 PM Only
En este taller veremos como el cambio es lo único constante en nuestra vida. Al hacer pausas y enfocarnos en tener un buen cuidado pastoral, desarrollaremos y obtendremos un cuidado integro en nosotros. Esto favorecerá cada etapa de restauración personal y en nuestras congregaciones. Aprenderemos destrezas para seguir creciendo, madurando, tener animo, y fuerzas para poder tener familias y congregaciones saludables.
Migdalia y Carlos Quintana
La Mujer en el Ministerio
3:30 pm only
En este taller exploraremos las bases teológicas del llamado de la mujer al liderazgo a todos niveles de la iglesia. Reflexionaremos en como el ministerio de la mujer en la iglesia enriquece el reino de Dios. Analizaremos precedentes históricos y globales de como el liderazgo de la mujer en la iglesia ha promovido un iglecrecimiento a través del avivamiento.
Alejandro Carrizo, Dany G. Flores
NEXTGEN CONFERENCE 
Saturday, January 21 – Monday, January 23
We know that we need each other now more than ever. 
The NextGen Conference (NGC) is designed for all leaders to find connections, develop leadership skills, be inspired, and be empowered to continue investing in the next generation. 
You can expect dynamic teaching, passionate worship, breakout sessions led by pace-setting leaders, and opportunities to develop vital relationships. We create this space to partner with you as you engage your call to ministry. 
This year we are designing NGC to fully include leaders who serve in children, youth, and young adult ministry. Why? Because we believe we are better together as we learn from one another and invest in the next generation for God's glory and neighbor's good.
Registration NGC $175; NGC Plus $250
| | |
| --- | --- |
| 4:00 pm - 7:00 pm | Registration |
| 7:00 pm | Opening General Worship Session |
| | |
| --- | --- |
| 9:30 am | General Worship with Communion |
| 11:00 am - 1:00 pm | Conference Lunches |
| 1:30 pm - 3:00 pm | Breakout Session #1 |
| 3:30 pm - 5:00 pm | Breakout Session #2 |
| 7:00 pm | General Worship |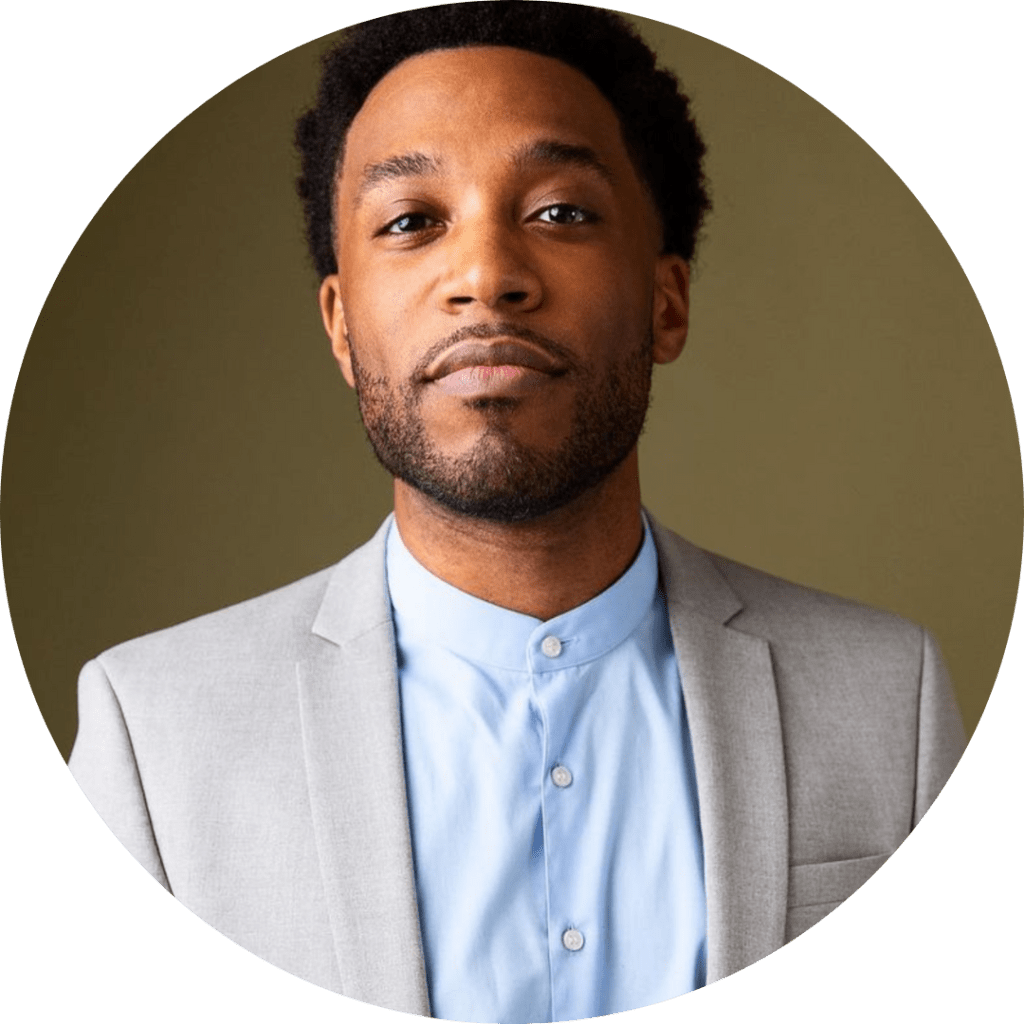 Joseph Sojourner (aka Sojo)
Joseph Sojourner (aka Sojo) is a refreshing voice of creativity and leadership for this generation, harnessing the power of story to connect people to purpose. Sojo is owner of Two Cents Creative Thinkers, an Atlanta-based creative agency, as well as creative consultant for Trilith Studios.

A trusted voice on next generation business leaders, Sojo has been featured on NBC's "Your Move," in candid conversations with leadership guru Andy Stanley, and he inspires schools, universities, churches, and teams. In 2022, Sojo launched The Moonwalkers Podcast, a place for doers to uncover the steps needed for true success and for dreamers to discuss the leaps needed for the betterment of humankind.
Sunday Morning | CovTalks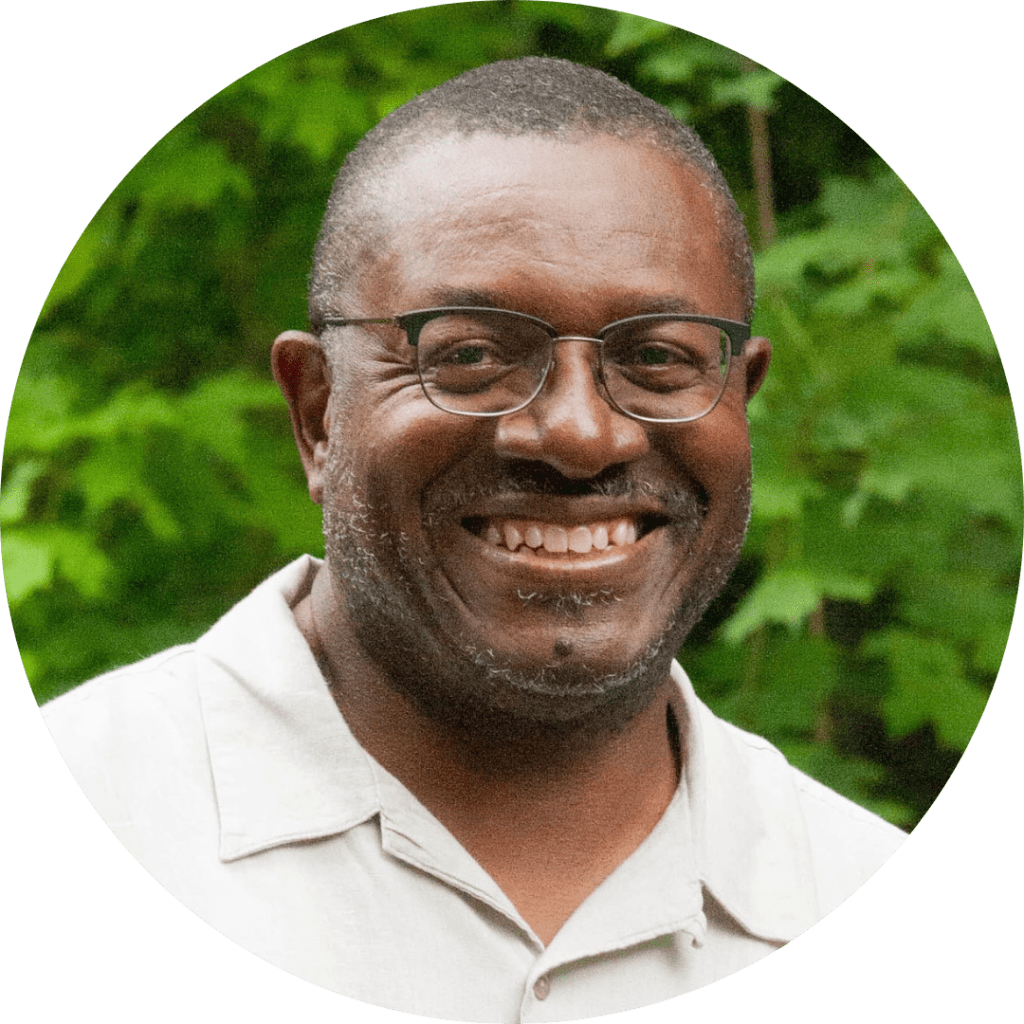 Paul Robinson
Paul Robinson is the executive minister of Love Mercy Do Justice, where he has served since 2019. Prior to this role, he was a bi-vocational pastor of Grace Outreach Covenant Church in Coon Rapids, Minnesota, and served as senior community leadership consultant with the Amherst H. Wilder Foundation of St. Paul, Minnesota, where he consulted to develop leadership experiences to help individuals and organizations maximize productivity. He holds a bachelor of science degree in finance from Eastern Illinois University and an MDiv from McCormick Theological Seminary of Chicago.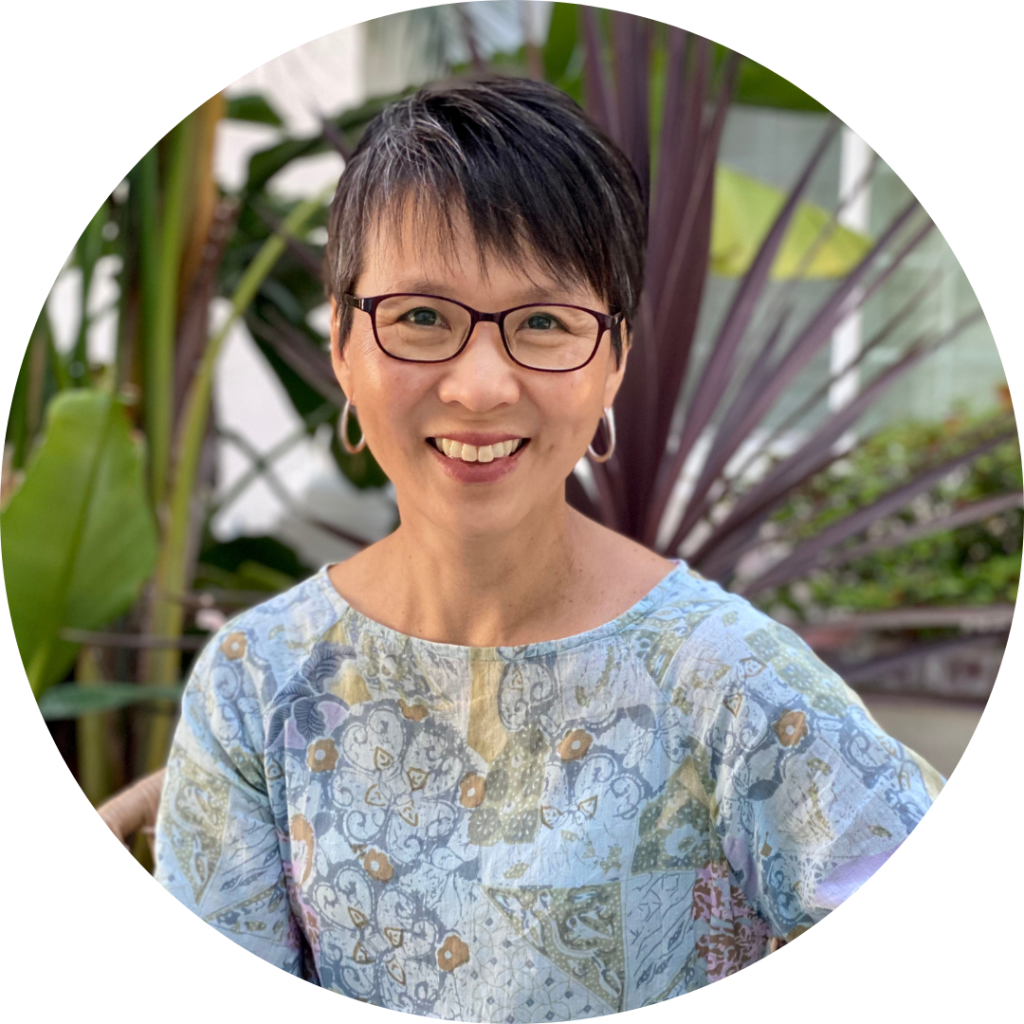 Grace Shim
Grace Shim is the executive minister of Serve Globally and has served in the Covenant since 2003 as global personnel and most recently as co-regional coordinator of Asia with Serve Globally. Her home church is Christ Covenant Church in Villa Park, Illinois. She holds a bachelor of arts in math education from Virginia Polytechnic and State University and a master of arts in counseling psychology from Trinity International University. She is a licensed clinical counselor and was ordained to Word and Service at Gather in June. Shim and her husband, Bob, have three adult children.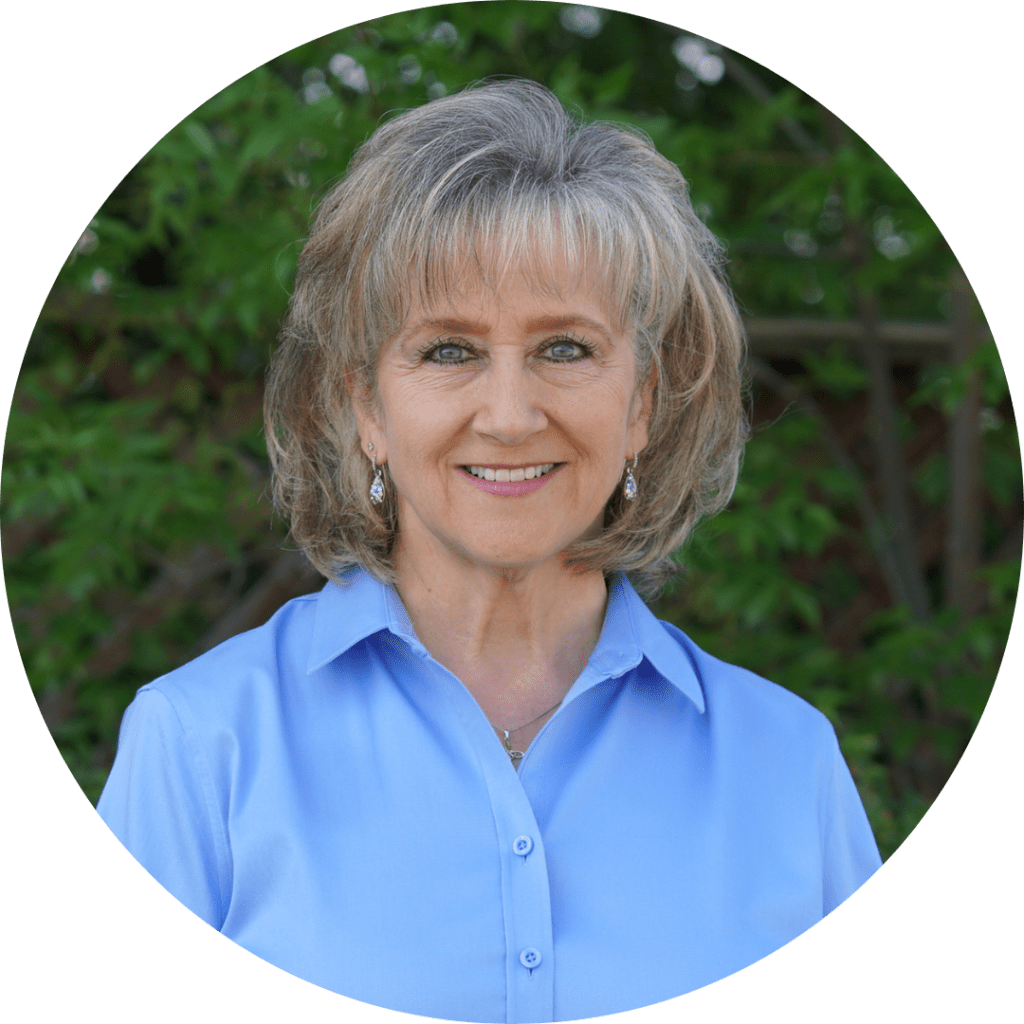 Tammy Swanson-Draheim
Tammy has been drawing near to her new call this season of ministry by listening, gathering with Covenant leaders, and prayerfully discerning her missional objectives. We are blessed to hear from Tammy as she leads the Covenant as our president.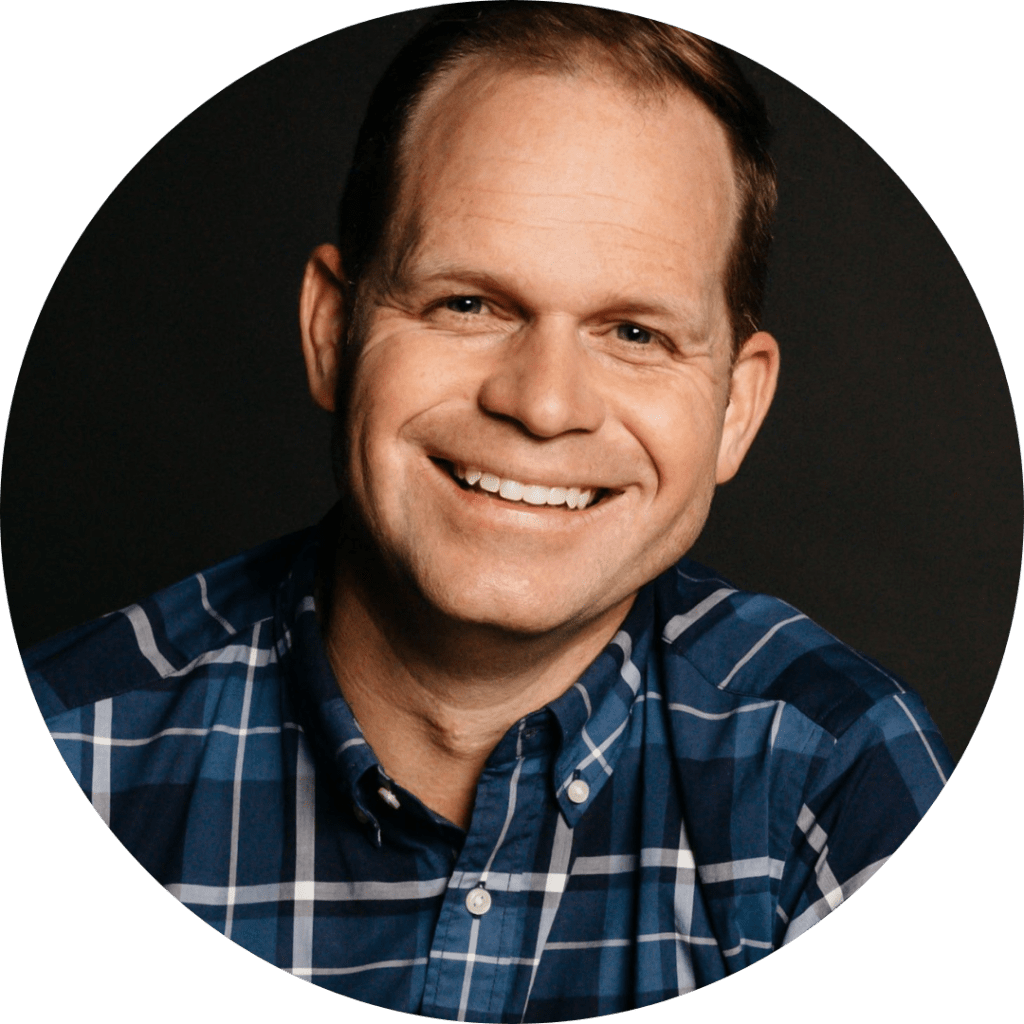 Clay Scroggins
For the past 20 years, Clay Scroggins has served in many pastoral roles at North Point Ministries, a multisite church started in Alpharetta, Georgia, led by Andy Stanley. Most recently, Clay served as the lead pastor of Buckhead Church, one of North Point's largest campuses. Clay is the author of the best-selling books How to Lead When You're Not in Charge, How to Lead in a World of Distraction, and The Aspiring Leader's Guide to the Future. He holds a degree in industrial engineering from Georgia Tech, as well as a master's degree and doctorate with an emphasis in online church from Dallas Theological Seminary. He lives in Atlanta, Georgia, with his wife, Jenny, and their five children.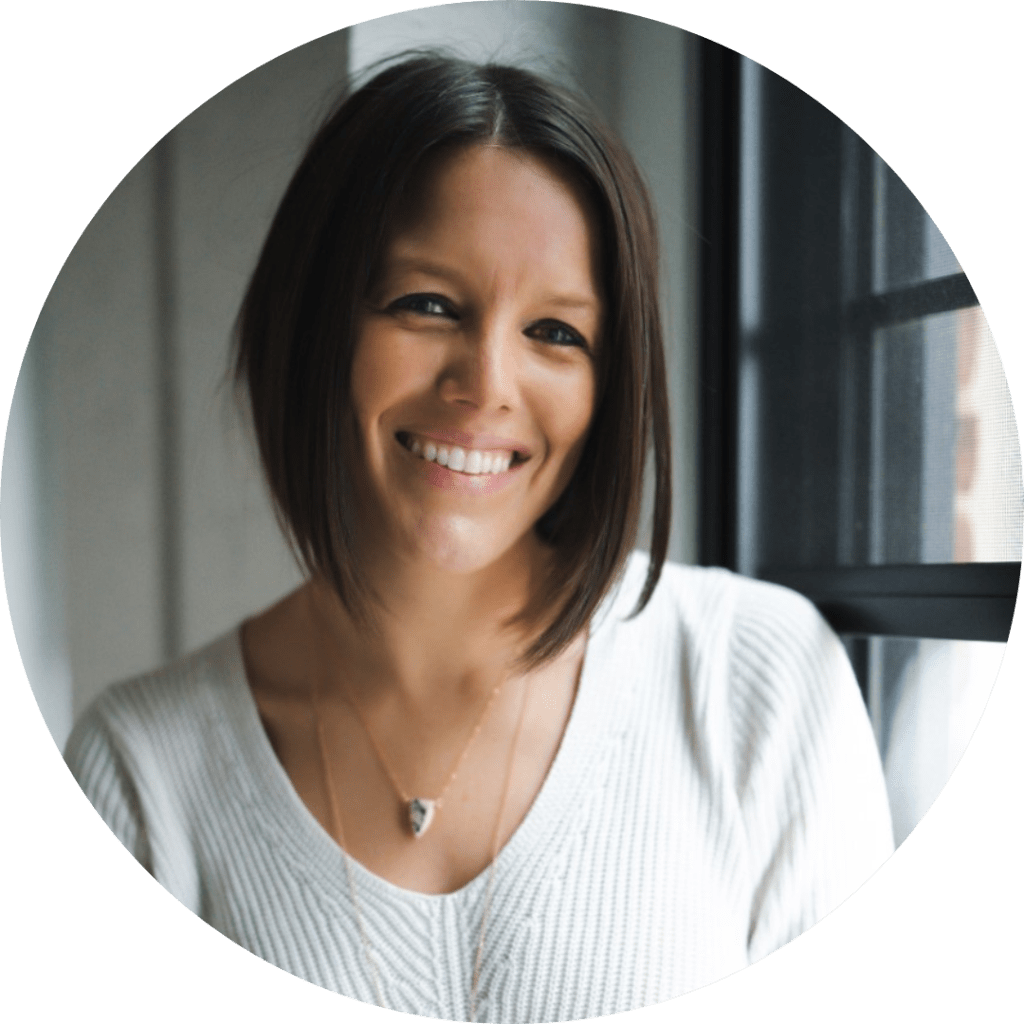 Sarah Cowan Johnson
Sarah Cowan Johnson is the author of Teach Your Children Well: A Step-by-Step Guide for Family Discipleship. She is a ministry trainer, consultant, and coach who works with church planters, pastors, and ministry leaders across the United States and Canada. She served as executive pastor for Sanctuary Church, a Covenant church plant in Providence, Rhode Island, and previously was a staff trainer and area director for InterVarsity Christian Fellowship. She and her husband have two sons and live in Providence.
PRE-EVENTS
Covenant Living Communities Chaplains Meeting
Sunday, January 22, 1:30 pm – Monday, January 23, noon
A meeting of education and inspiration specifically designed to support the work of Covenant Living Communities chaplains and to update them on current initiatives. Registration information will be sent to all Covenant Living chaplains separately. Please contact John Satterberg at jhsatterberg@covliving.org with any questions.
Spiritual Directors Retreat
Sunday, January 22, 4 pm – Monday, January 23, 4 pm
Registration $25
The Association of Covenant Spiritual Directors (ACSD) will sponsor a pre-Midwinter retreat for all spiritual directors, whether members of the ACSD or not, entitled "Celebrating God's Creation as both Spiritual Practice and Self-care" led and facilitated by Rick Mylander, outgoing president of the association. We will consider how nature not only serves as an important spiritual pathway but also as one way among many that can help provide healing and wellness for directors and directees alike.
The cost of the retreat is $25, and attendees are responsible for their own housing and meal costs. Meals will be taken together at various locations nearby, and housing reservations can be made at the Midwinter venue, Hyatt Regency Jacksonville Riverfront.
Anyone interested in double occupancy may contact acsd@covchurch.org for assistance. Other housing options are at attendees' discretion. 
| Morning | | |
| --- | --- | --- |
| 8:30 - 11:30 am | Women in Ministry of the Covenant (Women Only) | Women in ministry, come be refreshed and renewed during a morning of soaking in God's Word. Susan Cosio, chaplain, and spiritual director will lead us through this time with her team. Continental breakfast provided. Sponsored by ACCW. For those unable to attend in person, Jane Spriggs will offer an online time of spiritual refreshing that parallels the in-person retreat. |
| Lunch | | |
| 11:30 am - 1:00 pm | NPTS: Clergywomen Thriving Vocationally Lunch (Women Only) | Clergywomen are provided lunch on Monday. Sponsored by North Park Theological Seminary. |
| Afternoon | | |
| 1:00 - 4:00 pm | Women in Leadership (Women Only) | Covenant women are invited to join us to hear from Covenant leaders, pastors, and advocates on how we elevate, equip, engage, and empower one another as a diverse body of ministry leaders. This will also be a time to learn about resources such as grants, cohorts, and groups to participate in throughout the year. Breakout groups will discuss key topics in leadership and networking and, most importantly, will provide space to connect and pray together. Open to all Covenant women in leadership. Sponsored by the Covenant Ministerium. |
| Breakfast | | |
| --- | --- | --- |
| 7:00 - 9:00 am | Crescendo Breakfast | Crescendo, an initiative of Make and Deepen Disciples, is focused on equipping pastors, staff, and church leaders to unleash the potential of disciples aged 60+ to engage in the work of God's kingdom. The Crescendo team seeks to raise awareness of the issues surrounding aging and to provide a framework for holistic ministry. Come learn more about the ministry as well as the resources and coaching available to you and your community. Cost $15 |
| Lunch | | |
| 11:30 am - 1:30 pm | Church Planters Lunch | Calling all church planters and anyone passionate about our kingdom-advancing movement! Join us for a time of fun, connection, celebration, and vision casting. God is doing great things in our movement, and we look forward to the Lord moving with even greater power in the years to come. |
| 11:30 am - 1:30 pm | Serve Globally Luncheon | Join us to learn how Serve Globally is partnering with the global church to empower local communities and how you and your church can be part of the denomination's global efforts. Please RSVP. Cost $15 |
| 11:30 am - 1:30 pm | Pathways to Seminary Lunch | North Park Theological Seminary offers many learning formats and pathways into a seminary community that is preparative, transformative, and accessible. Come learn about ways seminary can work with your current ministry and life situation. We will share the advantages of attending North Park Seminary for Covenant ministers, discuss various pathways to access our programs, including scholarships, and offer plenty of time for questions! Lunch is provided. RSVP during registration. |
| 11:30 am - 1:30 pm | Covenant Chaplains Association Annual Meeting | Covenant Chaplains Association (CCA) will hold our annual meeting on Tuesday at lunch. All Covenant chaplains are welcome to attend. Select CCA as your lunch meeting option when you register. Please bring your own lunch. Beverages will be provided. Contact Susan Cosio at cca.chair@gmail.com to register for a virtual option. |
| 11:30 am - 1:30 pm | BLESS in Living Color Lunch | Discover our 2022 featured BLESS resource: BLESS in Living Color sermon series, which is five sermon outlines you can tailor to teach and preach about multiethnic evangelism and sharing the gospel across boundaries of difference. Also hear more about other recommended resources designed to help you BLESS in living color, including the BLESS in Living Color 10-day devotional, the Intercultural Development Inventory (IDI), Intercultural Intelligence (ICI) coaching and cohorts, and the Becoming a Beloved Community resource suite. Cost $15 |
| Evening Reception | | |
| 9:00 PM | Antiracism Discipleship Pathway Reception | This gathering is for participants—past and present—of the Antiracism Discipleship Pathways. This will be a space to commune, dream, and reimagine together. We will share testimonies, prayer requests, and next steps for the ADP community during our time together. Light refreshments provided. |
| 9:00 pm | Conference Receptions | |
| Breakfast | | |
| --- | --- | --- |
| 7:00 - 9:00 am | Racial Righteousness Breakfast | Join us to learn more about racial righteousness and network with peers pursuing this biblical commission in their ministerial context. Dr. Andrew Whitehead, lead author of the award-winning book Taking America Back for God: Christian Nationalism in the United States, will be our featured speaker. Whitehead will give a presentation on Christian nationalism, its impact on the church, and what can be done about it. In addition, hear about new racial righteousness ministry initiatives, testimonies from existing offerings, and tools to help you lead upon returning home. Cost $20 |
| 7:00 - 9:00 am | Central Conference/Harbor Point Ministries Breakfast | Registered Midwinter participants who are part of the Central Conference are invited to gather on Wednesday morning for a time of fellowship and sharing about our conference ministries. Updates on camp ministries and the work of the conference will be shared. Breakfast will be served promptly at 7:15 a.m., followed by a program. Questions and RSVP by phone (773) 267-3060, or info@centralconf.org. |
| Lunch | | |
| 11:30 am - 1:15 pm | Town and Country Lunch | Join us in honor of all pastors serving in town and country settings, recognizing how much your ministry matters to God. Learn about new developments from the Town and Country Commission. RSVP during registration. |
| 11:30 am - 1:15 pm | Paul Carlson Partnership Luncheon | Join Paul Carlson Partnership for lunch featuring Dr. Eric Gunnoe, founder of the PCP Medical Ambassador program, as he shares about partnering with the Covenant Church of Congo medical leaders to address severe acute malnutrition in children. Please RSVP. $10 each. |
| 11:30 am - 1:15 pm | Becoming a Spiritual Director Lunch | Interested in becoming a spiritual director? Come learn more about our Spiritual Direction Certificate and how it can fit with your life and current ministry. Lunch is provided. RSVP during registration. |
| Association Meetings | | |
| 5:00 - 7:00 pm | African American Ministers Association (AAMA) | The purpose of the AAMA is to support African American credentialed clergy and African American seminary students who desire to transition to ministries requiring clergy credentials. |
| 5:00 - 7:00 pm | Asociación Latina de la Iglesia del Pacto Evangélico (ALIPE) | Asociación Latina De La Iglesia Del Pacto Evangélico links pastors and leaders of Latino congregations through connection, fellowship, and resourcing. Cost $25. |
| 5:00 - 7:00 pm | Covenant Asian Pastors Association (CAPA) | The Covenant Asian Pastors Association supports Asian credentialed clergy, Asian seminary students, and those serving in an Asian context. CAPA is a strategic partner in pursuing the goals of the Covenant and its vision to impact the world for Christ. |
| 5:00 - 7:00 pm | Indigenous Ministers Association (IMA) | The Indigenous Ministers Association is a connecting point for Indigenous people in the Covenant, with the desire to share the voices of all our people of Turtle Island. |
| Morning | | |
| --- | --- | --- |
| 7:30 am | Covenant Kids Congo Walk for Water | Join us at Midwinter to walk (or run or roll) with Covenant Kids Congo powered by World Vision and celebrate 10 years of partnership! You're invited to move your feet and make an impact by bringing clean water to those who need it most in the Democratic Republic of Congo. Registration is $25 and provides clean water for one person in Congo. Pick up your t-shirt and race bib at Midwinter registration. With your registration, you'll receive a code for one free registration for the 2023 Global 6K on Saturday, May 20. |
| Breakfast | | |
| 7:00 - 9:00 am | Advocates for Covenant Clergy Women (ACCW) Breakfast | We are excited to hear from Covenant President Tammy Swanson-Draheim as she talks to us about her hope for Covenant clergywomen moving into the future. We will also hear about a pilot program to help churches shift perspective toward greater affirmation of women in leadership: Develop Leaders Preaching Camp for Clergywomen. Those who pay their ACCW dues will receive a copy of Better Together: How Women and Men Can Heal the Divide and Work Together to Transform the Future, by Danielle Strickland. Cost $10 |
| Lunch | | |
| 11:30 am - 1:30 pm | The Meaning of Membership Lunch | Did you know the Covenant has a comprehensive membership curriculum you can use for your church's new members class? Come discover this resource entitled The Meaning of Membership: Deeper in Christ. Further in Mission. Together. Join the Make and Deepen Disciples team to learn more about this resource which can serve both as a discipleship experience and as an opportunity to strengthen Covenant identity within your community. Cost $15 |
| 11:30 am - 1:30 pm | Association of Covenant Spiritual Directors (ACSD) drop-in lunch | Bring your own lunch and join us for conversation and information. ASCD members will be available to answer your questions about spiritual direction. |