We are at a critical juncture.
The church is losing a larger portion of each generation, and we are reaching fewer children than ever before. LEGACY can change that by enabling us to reimagine our children's place of priority in God's Kingdom. Utilizing a four-dimensional framework, LEGACY will help us to reach, equip, and empower children to change their trajectory from someday dropping out of the church as adults to, instead, becoming the church of today and the future.
A FOUR-DIMENSIONAL FRAMEWORK that will enable your church to: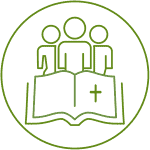 to establish a child's spiritual moorings.

to become spiritual mentors.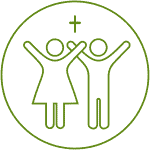 to participate in the mission and ministry of the church.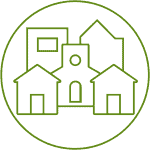 to engage the children and families in your community.
What are the Legacy outcomes?
Children guided to become disciples who make disciples
Families equipped to discover their mission and help children become disciples who make disciples
Children empowered and released to participate in the mission and ministry of the church
A church reaching out to care for and disciple children and families in their communities
A church community infused with new life
The next generation committed to Christ and Christ's Mission