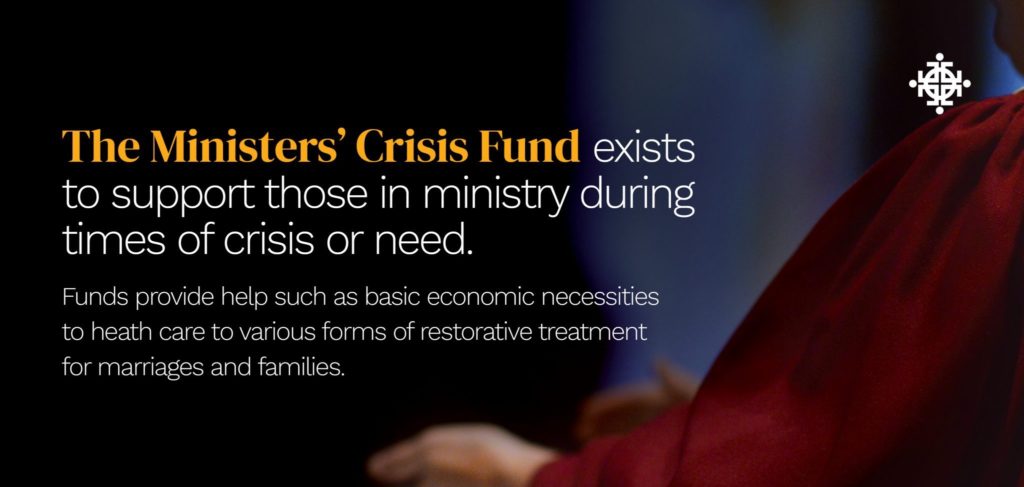 Confidentiality | Pastors who self-identify with serious emotional, spiritual or behavioral issues which may adversely impact their ministry can make a confidential call to the Department for guidance and referrals.
Referrals | Referrals to financial counselors, psychological services for individuals, families, and children, and advocacy and support accessing state and county social services are available.
Financial Assistance | Limited financial assistance is available through the Ministers' Crisis Fund for medical, housing, and other expenses.