GOLDEN VALLY, MN (September 2, 2016) – Retired Covenant pastor Merle Van Heuveln died Sunday, August 21, at the age of 88.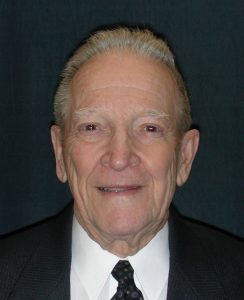 Merle was born June 3, 1928, in Watertown, South Dakota, to Richard and Josephine Van Heuveln.
He earned an associate's degree from North Park College and graduated from North Park Seminary. He married LaVaughn Swenson.
Merle served Faith Covenant Church in Kalamazoo, Michigan; Mission Covenant Church in Cook, Minnesota; First Covenant Church in Superior, Wisconsin; Grace Covenant Church in Stambaugh, Michigan; United Covenant Church in Clear Lake, Wisconsin; Dale Covenant Church in Hawley, Minnesota; Twig Covenant Church in Saginaw, Minnesota; and Big Lake Covenant Church in Cloquet, Minnesota.
Survivors include his former wife; daughter Tonya Smith; and son Vince Van Heuveln.
Services will be conducted at 1:30 p.m. Saturday, September 17 at Covenant Village of Golden Valley. Memorials may be sent to the benevolence fund of Covenant Village, 5800 Saint Croix Avenue North, Golden Valley, MN 55422.