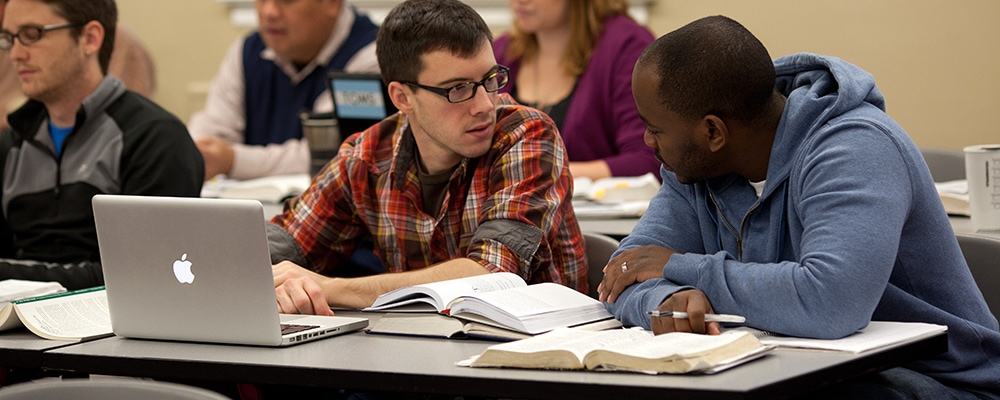 I am a grateful graduate of North Park Theological Seminary (NPTS). There is no question NPTS ranks near the top of experiences God has used to orient my life. It nurtured my faith and hewed my nascent gifts. It gave me classmates who became colleagues who became lifelong companions. It rooted me in this denomination.
NPTS has touched virtually every pastor in the ECC. This includes both graduates of NPTS and students new to the ECC, who nevertheless benefit from NPTS faculty in their Covenant Orientation studies. Further, clergy regularly avail themselves of faculty offerings through our Midwinter Conference and regional retreats. That means NPTS is the disproportionate face of North Park University to ECC constituents. Not every church has had a student at NPU; every church has a pastor who has been exposed to NPTS.
Seminaries are navigating precarious times. A major shift is underway, putting pressure on the traditional three-year, full-time residential model that was prevalent for decades. Pathways forward are uncertain. Schools are closing or consolidating.
Several factors are at play. First, student considerations. Students are more cautious about entering a multi-year program with less tangible return on the educational dollar invested, for a career they are less certain they will undertake for their entire vocational life.
Second, local church considerations. In generations past, a seminary degree was the threshold for entering the ministerial vocation. Increasingly today churches call ministry staff based on "observed effectiveness" rather than "projected effectiveness." In that regard, in some quarters a seminary degree can be seen as a value-added degree for those already in ministry, rather than a necessary gateway prior to ministry. The percentage of students already in a call is higher than ever.
Both sets of considerations produce a cumulative effect: head count (students taking at least one course) can be steady, but students are taking fewer courses at a time and taking longer to complete their degree. That reduces the full-time equivalents, which puts economic pressure on the institution.
NPTS is in this wobbly megatrend. However, I remain hopeful about and committed to the future of NPTS. Indeed, the seminary can emerge as a leading example. It is already "multi" in essential ways.
Seminaries are in precarious times. However, I remain hopeful.
NPTS sees the student as multi-dimensional. The "quick fix" trap for schools is to simply update content delivery channels, creating a mix of online classes, on- and off-site intensives, and traditional offerings. This must be done to increase access, but if content delivery is all that matters, get top lecturers from every seminary to offer video courses, start an online subscription service, then shut every school down. Intellectual pursuit is only one dimension of preparation; it is never less, but it is always more. NPTS already integrates spiritual, character, and skill development.
NPTS is multilateral. Effective seminaries of the future will provide instruction by partnering scholars with expert practitioners. Sometimes the best insights come from those on-site. Seminaries that weave the insights of effective practitioners extend the classroom.
Finally, NPTS is positioned for the multifaceted future. We live in an increasingly post-Christian, post-modern, multiethnic, globalized environment. People are hungering for a faith of authenticity not plasticity; biblical depth and spirituality, not simply practicality; community, not individuality; of life-giving service, not self-interest; one that breaks down barriers, not that insulates and isolates. Friends, that is who NPTS is at its best.
As North Park turns 125 this year, we honor the indispensable contribution its seminary—our seminary—has made to our mission. It is a contribution I have every confidence will live on.