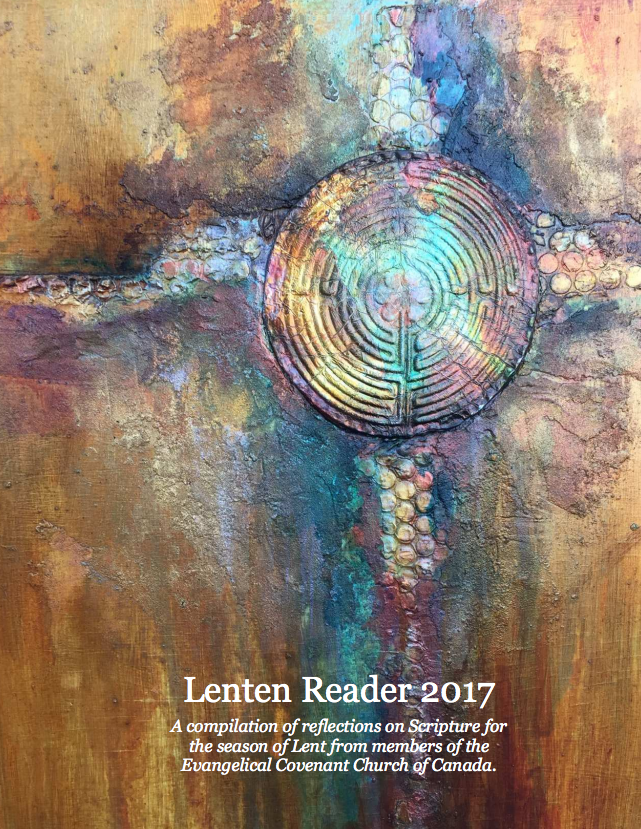 WINNIPEG, MB (February 28, 2017) — The Evangelical Covenant Church of Canada has published a Lenten Reader that includes reflections on texts from the Book of Psalms. Lent begins Wednesday, March 1.
The reader can be downloaded for free or read online.
Conference members as well as some staff from Covenant Offices in Chicago contributed the reflections. It was edited by Julia Sandstrom and Hanne Johnson.
The reader is organized around psalms of orientation, disorientation, and re-orientation.
Sandstrom writes in the introduction, "This way of categorizing the psalms comes from the biblical scholar, Walter Brueggemann. He asserts that each psalm falls into one of these three categories. As the prayer book of the Israelites, the psalms would cover all experiences of our lives: times of orientation (feeling secure and close to God), disorientation (feeling lost and far from God), and re-orientation (returning to security and closeness to God).
Each week includes two orientation psalms followed by two disorientation psalms, and then two re-orientation psalms. Because Sundays are not part of Lent, artworks from famous artists are included for meditation each Sunday.
Printed versions have been ordered by some churches and were first available this past Sunday. The conference is unable to send printed versions to individuals.