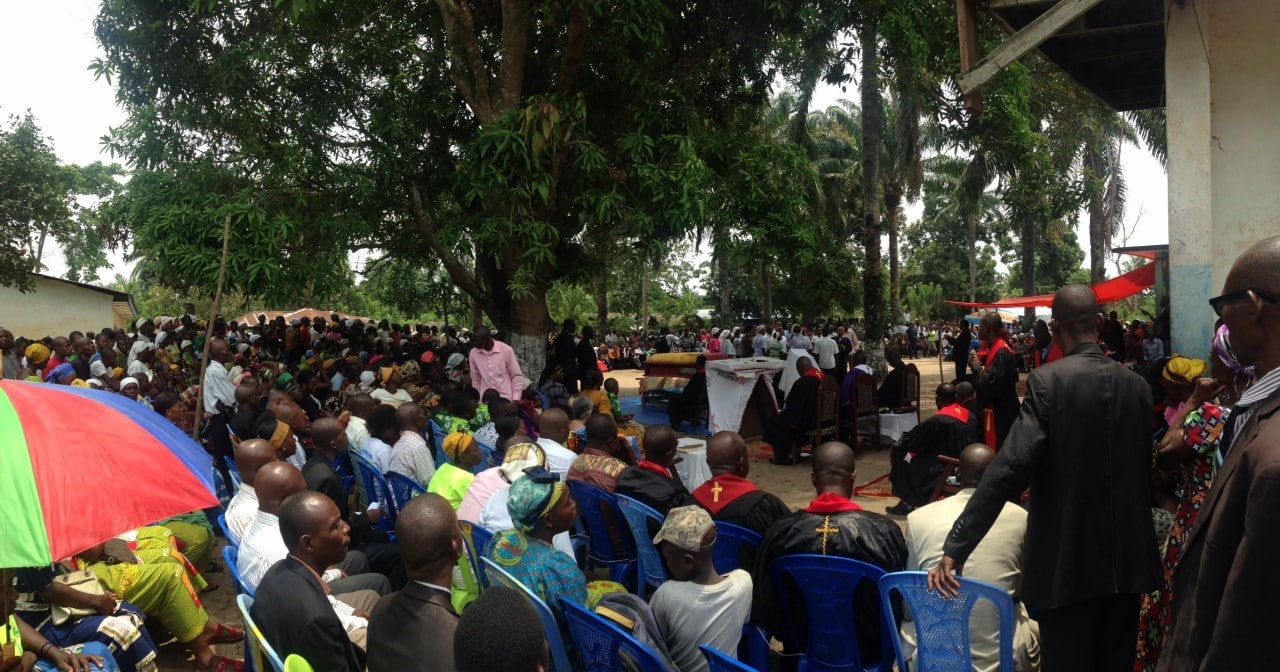 BUMBA, DR CONGO (March 16, 2017) – More than 3,000 people attended the funeral service last week for Liévin Liwawa Elenga, a longtime leader in the Congo Covenant Church (CEUM) who served in positions that included professor and director of the Bozogi Bible Institute, denomination vice president, and Community Health Evangelism (CHE) facilitator.
Elenga, 54, was born December 12, 1962. He died Saturday, March 4.
Covenant missionary Keith Gustafson shared that his earliest memory of meeting Elenga was at the CEUM General Assembly in 2004, the denomination's first after the nation's civil war ended in 2003. Elenga was serving as the Bible institute director. "He came by bicycle to the CEUM General Assembly in Gbadolite as a delegate, riding about 230 miles each way on dirt roads on a single-speed bike. It took two to three days. He didn't know he would be elected vice president at that meeting. He was humbled and amazed that he was chosen."
Gustafson continued, "He bicycled back to Bozogi to tell his wife—there was no phone or radio to let her know. I went by truck back to Karawa. The next week, I saw him again in Karawa. He had come by bicycle for meetings with the new CEUM president, Mossai Sanguma. This time he rode 350 miles each way on his bicycle. It took him a week each way. He was still amazed that he had been chosen. He asked for prayer and wanted us to pray for him right then."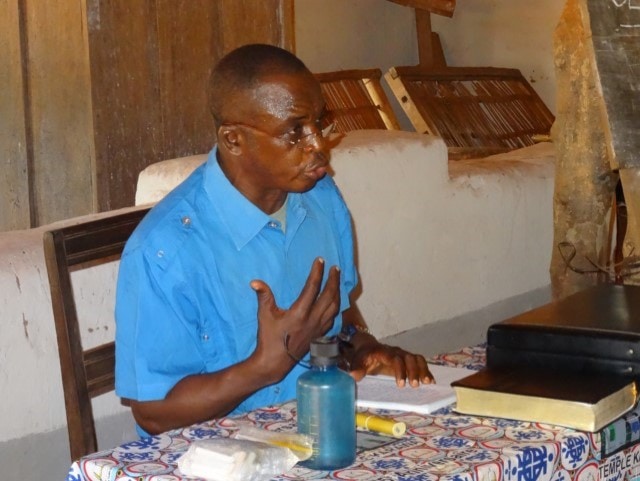 Elenga has served as a facilitator for CHE for the past four years. CHE offers a holistic approach to healing individuals by addressing their physical, spiritual, emotional, and social needs. People who are trained through CHE learn to identify needs and work together to find solutions using local resources.
"Rev. Elenga was a passionate champion of CHE because it holds such great promise for bringing sustainable community transformation," said missionary Pete Ekstrand. "He was truly a faithful man who showed the way for others."
Sanguma recalled Elenga as "a pastor to all, peacemaker, and a person of joy and laughter."
Elenga had six children. His wife, Bibi, survives him.