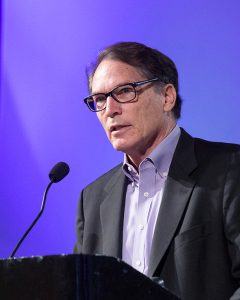 CHICAGO, IL (August 14, 2017) — I join with other Christian leaders to unequivocally denounce hateful white supremacist ideologies, brought into stark focus by the distressing events of Charlottesville, Virginia.
Make no mistake. This ideology is antithetical to God, and therefore must be antithetical to all who follow God. It makes a mockery of the Father, our Creator, who knit each of us together in our mother's womb. It ridicules the cross of Jesus, our Redeemer, in whom there is neither Greek nor Jew, slave nor free, male nor female. It disdains the work of the Holy Spirit, our Sustainer, who has baptized us into the one Body of Christ.
Friends, it is hateful … and it is heresy.
In the Covenant, we instead yearn to be found evermore faithful to a Kingdom vision here on earth as it is in heaven: a vision of every tribe, nation, and tongue finding its place of belonging and reconciliation at the feet of Jesus. We don't always get it right, but that doesn't mean it isn't right.
And so, we press forward with resolve, lament, and the sometimes painful but always powerful work of the Holy Spirit.
We grieve the senseless loss of three lives, Heather Heyer and state troopers Jay Cullen and Berke Bates. We pray for those recovering from wounds, seen and unseen, nearby and far away. We denounce hate-filled violence.
We beseech our just and merciful God to convict us of how we as a nation and Church fail one another. And, we beseech our God to convert us anew to the bedrock reality that Jesus not only can, but Jesus does, break down the dividing walls of hostility.