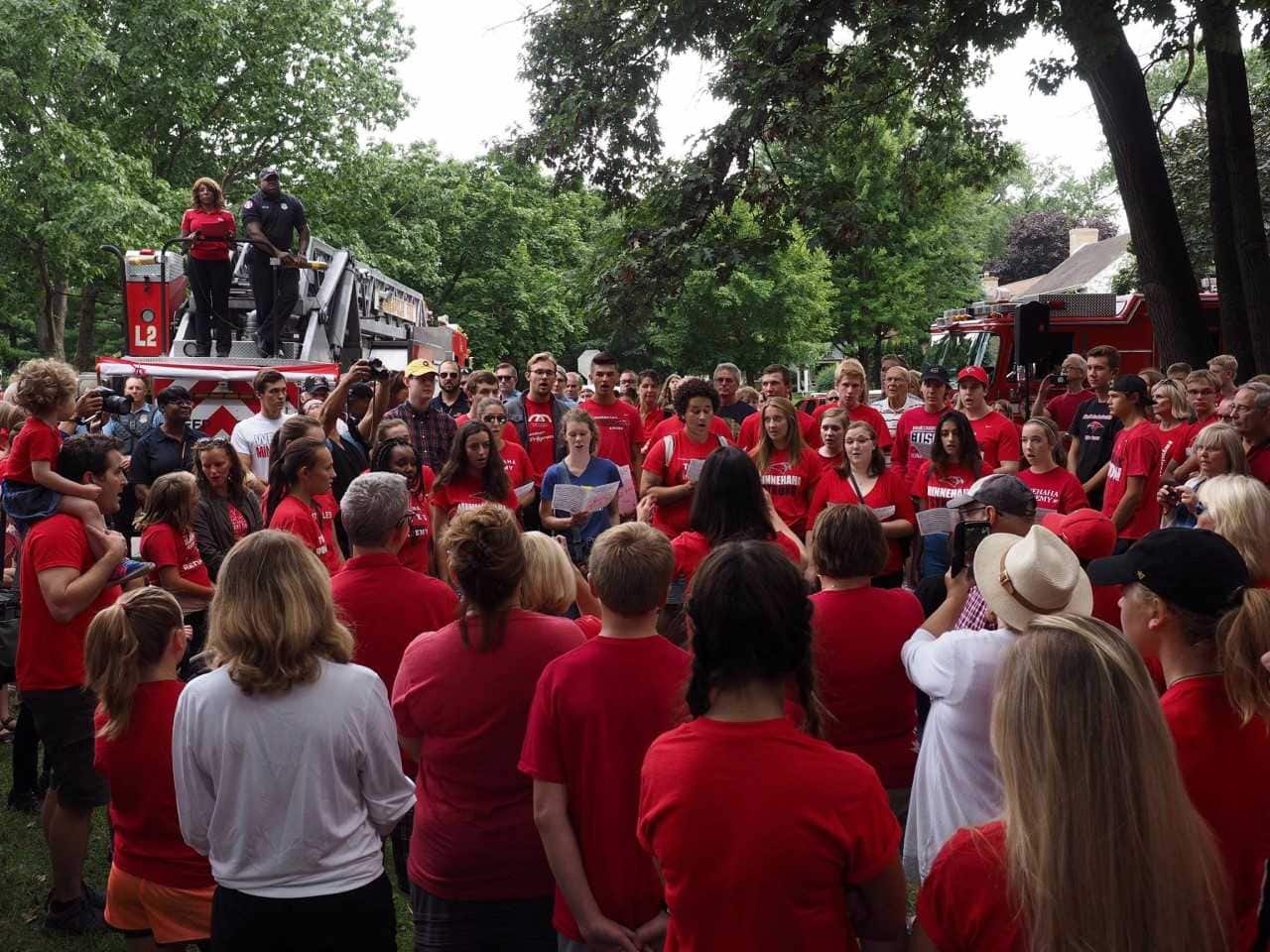 MINNEAPOLIS, MN (August 18, 2017) — On Tuesday evening, two weeks after Minnehaha Academy was rocked by an explosion that killed two staff members and injured several others, nearly 1,000 people from the Minnehaha community gathered for a "Unity Walk."
Participants walked from the Upper Campus, where the explosion took place, to the Lower Campus, where the primary and middle schools are located. Minnehaha officials described the event as "an opportunity to come together" for prayer and remembrance and "look forward" to the new school year.
The gathering was both solemn and hopeful, as students, parents, alumni, and community neighbors joined together to pray, sing, and encourage one another.
Minnehaha Academy president Donna Harris warmly greeted marchers from the rear of a fire engine, and Minnehaha students and alumni sang "The Lord Bless and Keep You" to the first responders in attendance who were on the scene in the aftermath of the blast. The one-mile trek between campuses concluded with a fellowship time on the south campus lawn. (Story continues below photo).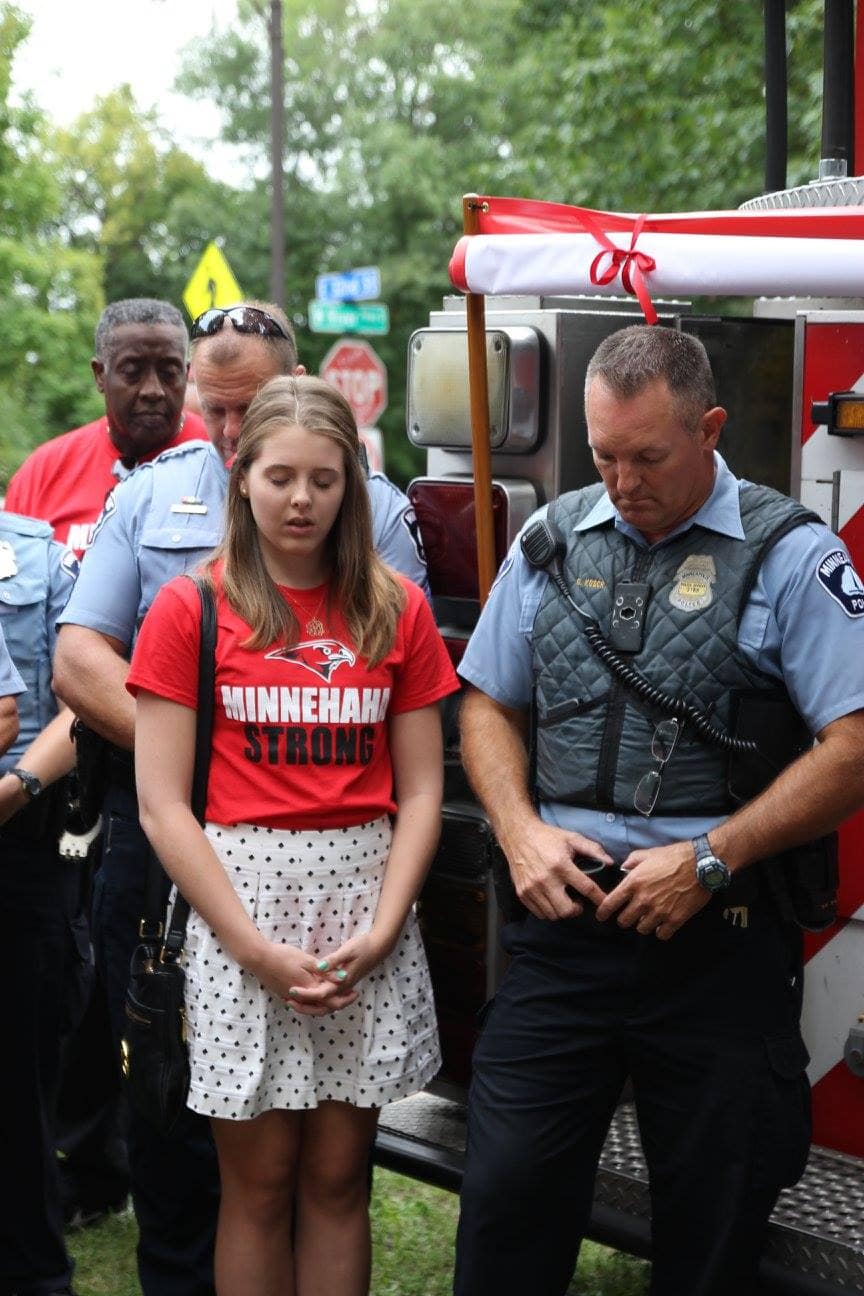 Earlier in the day, a communion service brought faculty and staff together to pray for the new school year. During the service, ECC president Gary Walter and Northwest Conference superintendent Mark Stromberg each addressed the assembly.
"There are many who are rallying to the cause right now, which is tremendous," said Walter. "But in the end, it will be what happens in each individual classroom that will carry Minnehaha forward."  To that end, Walter presented a check for $10,000 from the ECC to be used towards out-of-pocket expenses teachers typically incur, especially at the start of a new year.  Stromberg made an additional contribution of $10,000 from the Northwest Conference for teacher development.
Stromberg thanked the teachers and administration for their unique partnership with his conference. He added, "While it is true that the Northwest Conference owns Minnehaha, we prefer to refer to it as a ministry of the NWC and a ministry partner. As such, our relationship is one of collaboration."
During the communion service, Minnehaha president Harris also announced that a temporary site had been secured for the high school classes to meet at while the Upper Campus is restored. Classes are now scheduled to begin on Sept. 5. The audience greeted the news with applause.
Minnehaha Academy, which opened in 1913, is operated by the Northwest Conference of the ECC. The Aug. 2 explosion and building collapse took the lives of 47-year-old receptionist Ruth Berg and 81-year-old custodian John Carlson, and injured more than a dozen others.