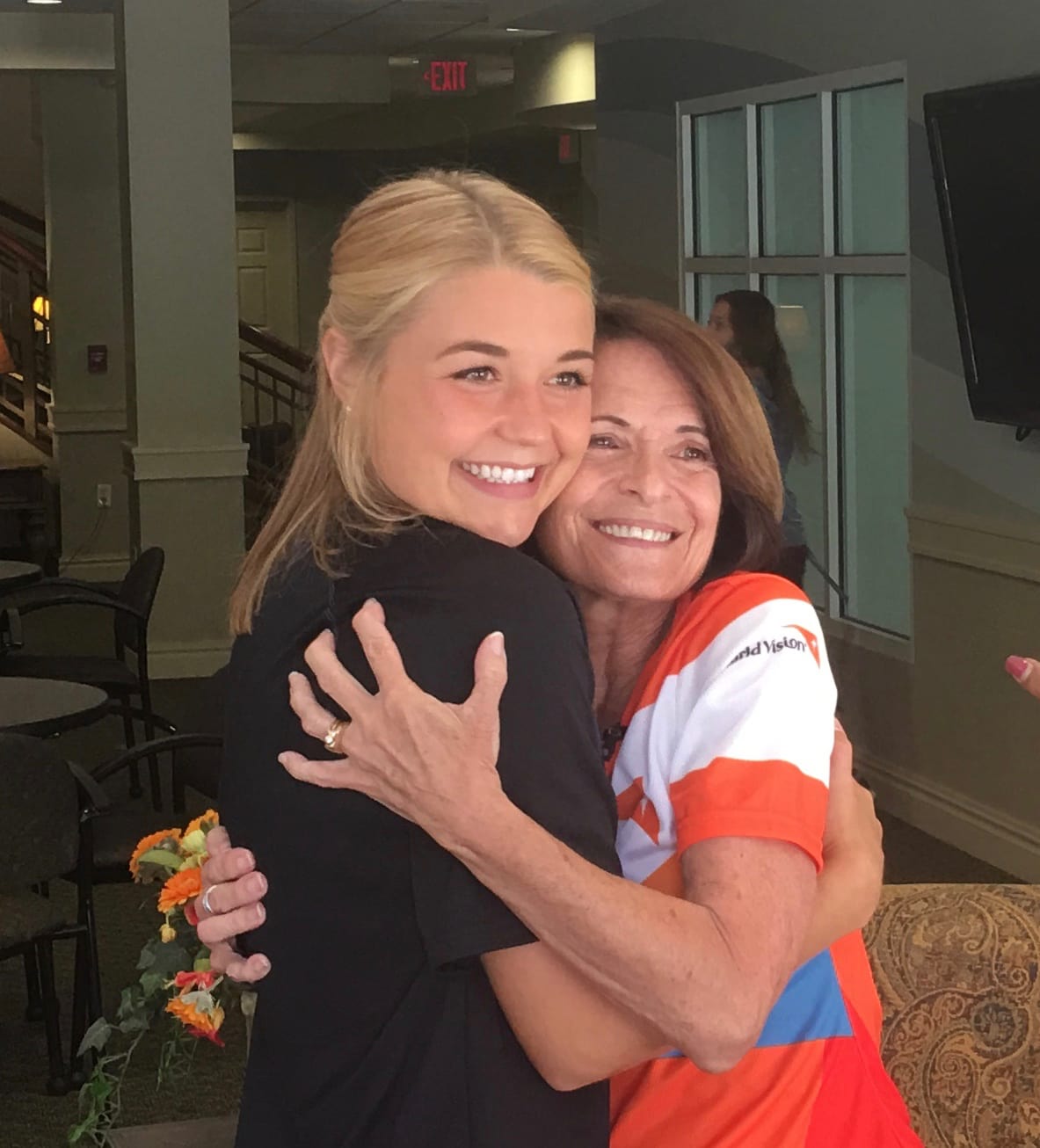 GRAND RAPIDS, MI (November 2, 2017) – Carolyn DeVries has primary progressive multiple sclerosis, but that didn't stop the 69-year-old member of First Covenant Church from walking a half marathon through rain and cold to raise money for World Vision water projects in Africa.
She wasn't about to let illness, distance, or age stop her from walking with Team World Vision in the 2017 Metro Health Grand Rapids Marathon + Half on October 15 in Grand Rapids. "I'm going to do this while I can—or while I can at least attempt it," DeVries said.
DeVries not only achieved her goal, she also raised $3,945.
DeVries had been training since May with the help of her granddaughter Ashley, her neighbors, a team of therapists and doctors, as well as the staff at Covenant Village of the Great Lakes, where she lives.
"This was a step of faith and a challenge for me to strengthen my legs and my endurance," explained DeVries. "My passion is for meeting the needs of older adults and people with special needs. I don't want to miss an opportunity to do something good for someone else, while at the same time pushing myself to new limits in training and building strength."
"She's an inspiration to all of us," said Jana Broughton, executive director of Covenant Village. "She worked hard to prepare herself."
In addition to participating in the community's T'ai Chi class, the fitness center, and the weekly walking group, DeVries worked with fitness coordinator Lauren Hribek. "The staff has helped me—they encouraged me," DeVries said. "Lauren walked with me and has been there all the way with this decision. She kept telling me, 'You can do this!'"
She also trained Saturday mornings with Team World Vision.
Local news station WTOV featured her in a report prior to the race. It can be viewed online.
World Vision partners with the Evangelical Covenant Church on the child sponsorship initiative Covenant Kids Congo in the Democratic Republic of Congo. Covenant Village is administered by Covenant Retirement Communities.