[vc_row][vc_column][vc_column_text]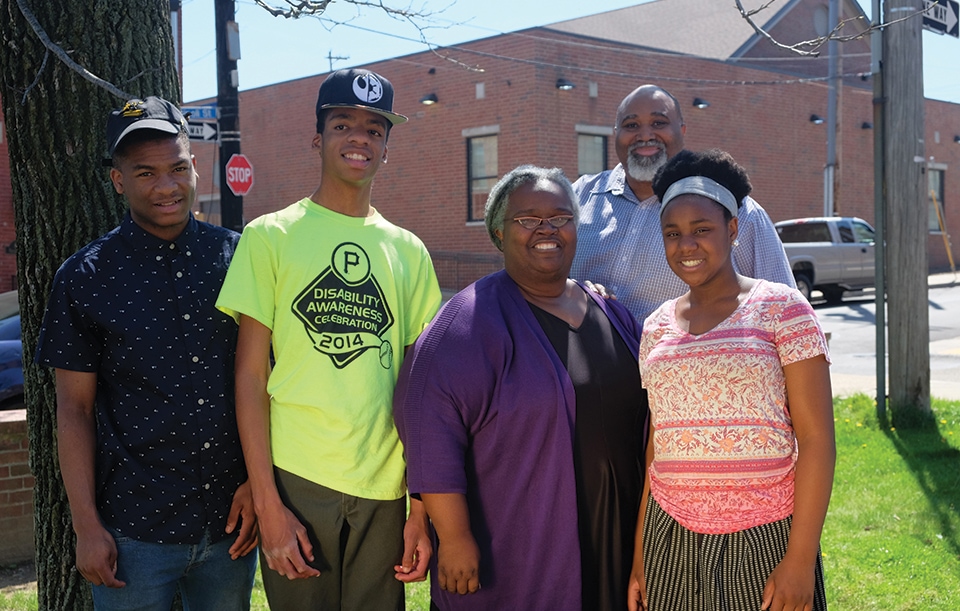 [/vc_column_text][/vc_column][/vc_row][vc_row][vc_column][vc_column_text]
Nelson Phares was living in a tent when he first wandered into Cityview Church in Pittsburgh, Pennsylvania. He came for the free Sunday lunch open to anyone after the service. A long-time drug addict, Nelson says, "I started at twelve years old with marijuana, then moved on to cocaine, crack, and heroine. Every time I put a needle in my arm I was praying it would be my last needle. I wanted to die."
At Cityview Nelson found a place where people wanted to befriend him. "They welcomed me, loved and respected me. They didn't care what I looked like, what drugs I was on, or how bad I smelled. They just kept talking to me."
In the past six years Nelson has been in and out of recovery, treatment, and jail. "I went through multiple stays in rehab. But I just couldn't get it. I had that street mentality." Through it all the church family and the recovery community walked with him. "I put this family through a lot of stress but they still welcomed me—every time," he says.
Now clean for more than three years, Nelson has an apartment and a job and is a trusted member of the family. "When Pastor Leeann gave me the keys to her home so I could do some work on it while she was away, I knew she really trusted me."
The Spirit is very much alive at CityView Church. We are clearly and utterly dependent on God's grace.
Wayne and Leeann Younger planted Cityview in 2010. "We felt it needed to be an intersection," Leeann says. "Our church family has lowered the threshold for folks who felt like they weren't good enough for God. We have met people who thought the church would fall down if they walked into the building. We are often in relationship with people who many people would just drive past on the street."
Leeann sees Nelson's story as a reminder that true healing is a hard and fragile journey. "Nelson is a part of our family," she says. "We are multiethnic, multi-generational, and multi-socio-economic. At first about 50 percent of our people were on public assistance. Now the neighborhood is changing due to gentrification. Some who were with us when we started have been displaced, and now there are new young families there instead. More changes may come in the future, but we remain a congregation that welcomes everyone. When we started we used to say the kingdom of God is a party and everybody is invited. Today we say we are a family united in Jesus."
The church has grown slowly and steadily. "At first there was a concern that we would be perceived as a failed church plant. When half of your people are on public assistance you aren't going to make a full salary. Our finances and numbers didn't meet the traditional benchmarks. There is no training that prepares you for that. But we are committed," she says.
Leeann concludes, "The Spirit is very much alive at Cityview Church. If I were to start again I would plant exactly the kind of church we are. We are clearly and utterly dependent on God's grace."
[/vc_column_text][/vc_column][/vc_row][vc_row][vc_column width="1/2″][vc_column_text]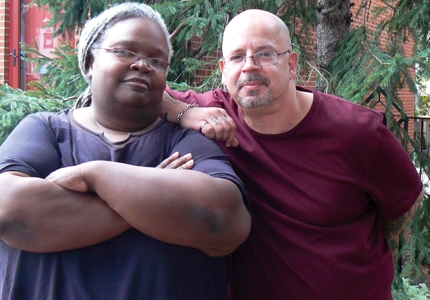 [/vc_column_text][/vc_column][vc_column width="1/2″][vc_column_text]
Cityview Covenant
Pittsburgh, Pennsylvania
Weekly Attendance: 50
Organized: 2010
Website: cityviewpgh.com
[/vc_column_text][/vc_column][/vc_row]