Atlanta, GA (February 20, 2018) — Catherine Gilliard, co-pastor of New Life Covenant Church in Atlanta and the current president of the Covenant Ministerium, has been nominated to be the next Southeast Conference superintendent. Robert Owens, who has been superintendent of the conference for the past 11 years, announced his retirement last fall.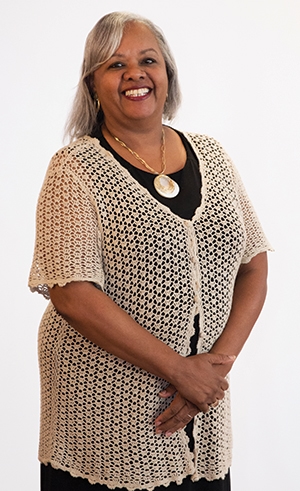 "I am so grateful to God and the Southeast Conference search committee for the opportunity to serve in this kairos moment," Gilliard said. "The witness of Christ's love, mercy, and restoration is needed to unify a mosaic people."
The new Southeast Conference (SEC) superintendent will be officially elected during the conference's Annual Meeting, April 19-21.
"The SEC executive board was privileged to interview exceptional and diverse candidates for the role of superintendent," said Greg Harper, chair of the SEC board and pastor of Church in Motion in Holly Springs, North Carolina. "Dr. Robert Owens will be missed, but the board is very excited to have Catherine Gilliard as our nominee for superintendent. We believe Catherine has the experience, passion, and skills to lead our conference forward."
ECC president Gary Walter added, "Catherine always gives herself unreservedly to any task. Her perseverance and spiritual-mindedness will help the conference realize its considerable potential. She will build on the foundational momentum Dr. Owens helped set in motion."
In addition to her current roles, Gilliard has held an array of pioneering leadership positions. She was the first African American president of Advocates for Covenant Clergy Women (ACCW), the first female president of the African American Ministers Association (AAMA), and the first African American female church planter in the Covenant. She has also served as chair of the Covenant Executive Board.
Welcoming a new challenge, Gilliard says she looks forward to connecting with the SEC's congregations and ministers. "I couldn't be more excited about the future of the Southeast Conference," she said. "Our strength as a conference is in understanding the collective wisdom our diversity brings."
Gilliard holds a bachelor's in environmental design from the University of Kansas School of Architecture, as well as an MDiv and Doctor of Ministry from North Park Theological Seminary. She and her husband, Deric, have four adult children: Adam, Dominique, Veronica, and Jamal. They have lived in the Atlanta area for the past 39 years.