[vc_row][vc_column][vc_column_text]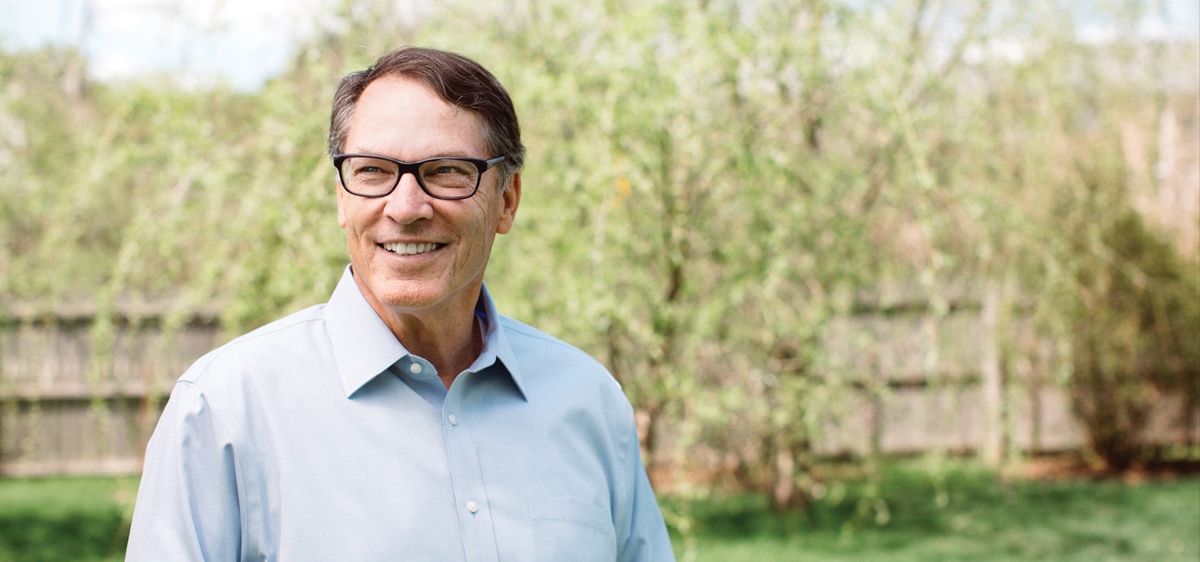 [/vc_column_text][/vc_column][/vc_row][vc_row el_class="hero-header-text"][vc_column][vc_column_text]
Faithful Farewell
Reflections on the blessings of the church, the call to mission, and opportunities for the future
Interview with Gary Walter | July 2, 2018
[/vc_column_text][/vc_column][/vc_row][vc_row][vc_column][vc_column_text]
This summer Gary Walter will retire from his role as the ninth president of the Evangelical Covenant Church. Recently the Companion's Ed Gilbreath asked him about his time in office and what he sees ahead for the denomination.
[/vc_column_text][vc_column_text]
What thoughts are on your mind as you prepare to retire this summer after more than forty years in ministry?
I guess I'm a bit wistful reflecting on all the Covenant has meant to me. I came to faith in high school in no small part through a Covenant church plant in my community in northern California, Marin Covenant Church. I met my wife, Nancy, in that church and also sensed my call to ministry there. I've said many times and mean it every time that literally everything important in my life—my faith, my family, my vocation—all traces to how God has used the Covenant in my life.
Everything important in my life—my faith, my family, my vocation—all traces to how God has used the Covenant in my life.
How would you characterize the role of president?
The metaphor of "shepherd of the mission" gets to the spiritual nature of our life together. Any Covenant leader needs to have a heart to nurture and deepen our spiritual identity as Christ-followers, and then we share a mission to follow the heart of God into the world. At times I may have bent a bit to the mission side, but I know I have also wanted to pastor us forward.
I am grateful that the Covenant continues to be a growing, multigenerational, multiethnic mosaic. That is to the credit of our churches, pastors in all varieties of service, lay leaders, missionaries, and really good people serving our regional conferences and through Covenant Offices and Covenant institutions.
The Covenant is viewed as a pacesetter in terms of the multiethnic mosaic. Why has this been so important to you?
First, it makes us more reflective of the kingdom of God, so we are better aligned with the heart and intent of God. Second, it positions us for the future on this mission field of the US and Canada, which is rapidly becoming more diverse. And third, it makes our mission stronger. A growing mosaic means that with more insights, relationship pathways, expertise, life experience, and cultural acuity we are simply better. I'm sure we have the most diverse senior leadership group of any denomination, and I'm even more certain that we have the most gifted.
We have a long way to go and we'll never arrive, but just because we don't always get it right doesn't mean it isn't right.
You worked with the ECC's Ethnic Commission to help conceptualize the Five-Fold Test. Can you tell us about it and how it helps undergird this commitment?
There are two rails that have helped advance the mosaic. One is relationality, where sincere, honest relationships and connections are essential. This has to be about life together in Christ. The other is intentionality. That's where the Five-Fold Test comes in. It recognizes that becoming more multiethnic requires a multi-dimensional approach. Internalizing it for me personally has been a foundational compass. The test identifies five markers that can serve us as values as well as for evaluation and planning.
You have also been an advocate for women in leadership. Overall, how is the Covenant doing on this front?
Some of my wisest mentors have been women, and my own pastor at DeerGrove Covenant Church is Melissa Wall. The Covenant is making progress, but the trajectory is too low and slow. We lose talented women who find more opportunities elsewhere. I do see some encouraging signs. About one-third of our active ministerium are women, but challenges remain particularly around lead pastor roles.
Another notable area is your commitment to our global mission, which now spans some fifty countries and includes a new region known as Middle East and North Africa. Can you tell us about the passion that led to the partnership with World Vision that led to Covenant Kids Congo?
One thing we can all be proud of is that even though we are still pretty small, we don't shy away from big challenges. When I first came into office, the Democratic Republic of Congo had recently come through years of brutal civil strife claiming some five million lives. The impact on the area where we have partnered with the Covenant Church in Congo (CEUM) was heart-wrenching. On my first visit I watched children die in front of me from malnutrition and simple childhood diseases.
I came back deeply burdened. The needs were beyond what any single capable entity like the CEUM could take on, even with the dedicated partnership of the Covenant and our many Congo initiatives. World Vision was working in other parts of Congo already, and had the experience and expertise for us to all come together to make something special happen. Now, 10,000 Covenant child sponsorships later, what is transpiring is truly transformative. It is the largest-ever partnership between World Vision and a denomination, and the largest single project World Vision has ever engaged.
When you came into office, you addressed some of our organizational systems. Why was that important?
At the time our systems were showing stress of capacity due to our growth, perhaps a bit of wandering focus, and a structure subject to siloing. We underwent a deep review of our mission and the best way to organize for that mission to carry us forward. We ended up dissolving our former departmental structure, letting go of some things we were doing, and focusing all our efforts around five clear priorities—Start and Strengthen Churches, Make and Deepen Disciples, Develop Leaders, Love Mercy Do Justice, and Serve Globally. It is a streamlined, cost-effective structure that lends itself more naturally to collaboration. Organizational change is never  easy, but I am confident about the structure and the team.
Can you talk about ways the Covenant takes on outsize challenges?
More than once I have been introduced outside of the ECC as the president of a denomination that fights above its weight class. In any number of areas, I have seen the Covenant choose to make a difference rather than taking the easy way. Every time we have taken on a major emphasis I have seen three things. First, it is biblically rooted. We are convinced this is aligned with the heart of God and the call of God. Second, it calls out the best in us. It is aspirational discipleship, "we can do this." Finally, there is life-change that reinforces the momentum. We sustain it because we see the effort is making a real difference in real lives. When those three things are all in place, Covenant people want to be on board. Of all the lessons I would pass on, that would clearly be one.
You've been president during a particularly contentious and divisive time in our cultural context. How would you speak to the church in the midst of these challenges?
There has been a lot to grieve about over these years regarding civic life and uncivil discourse. Sandy Hook, Charleston, DACA, Ferguson, refugees, election aftermath, #MeToo, and more. At times any of us might be tempted to look first to an elephant or a donkey rather than the Lamb. Some events have been so disorienting that I have hoped to bring a spiritually orienting perspective to remind us of the real pain that can be there and the kingdom values and priorities that can shape our heart and response—lament and hope both.
"Evangelical" is a descriptor that is met with some cultural disdain these days. How do you think the Covenant is different from the caricature that evangelical is synonymous with politically conservative white fundamentalism?
I hope the word can be redeemed but I am not sure. The grand irony is that the phrase came into existence as a moderating, centrist term in the last half century to get away from the stigma of anti-intellectual fundamentalism. Evangel means "good news," so evangelical literally means "characterized by the good news." I do believe the interplay of our core principles can result in modeling what a centered, warm faith can be.
At the twenty-fifth anniversary of the Covenant, then president C.V. Bowman gave a lecture identifying four key organizing principles of our faith and practice. In combination, they generate and nurture the character of the Covenant. We have modernized the language to crystallize the four.
First, biblical. We want the word of God to be our authoritative frame of reference for all of life. Our confession of faith is this: We believe the Holy Scripture, the Old and New Testament, is the word of God and only perfect rule for faith, doctrine, and conduct. But it is not enough to know about God, we want to know God. So the second is devotional, where we emphasize new life in Christ and cultivate an ever-deepening walk with God. But even that is not enough. Third, we want to join God in God's mission, so we are missional. Finally, it is all better done together, so we are connectional.
Biblical, devotional, missional, and connectional. The interplay of those four values gives rise to our distinct character. To paraphrase another early Covenant leader, David Nyvall, the resulting ethos radiates the light of Christ's truth, the warmth of Christ's love, and the beauty of Christ's character. These four principles are our compass for moving forward, and I would hope they model a way for all evangelicals.
What challenges do you anticipate on the horizon?
At the congregational level, we've said that the incline for ministry is only getting steeper. It's imperative that our focus remain strongly on serving all congregations, regardless of whether they are new or established. Each of our five mission priorities and each of our regional conferences is acutely aware of that. Our collective effectiveness is always tied to having healthy, missional congregations and healthy missional leaders serving those congregations.
Regarding our common life, I see three specific headwinds. First, cohesion and identity. Between the growth of the Covenant and the normal internal changes within congregations, it is fair to say that at least 60 percent of people in the Covenant today were not there a decade ago. Then you combine that with a significant generational transition taking place, and all of a sudden a denomination that has a highly relational ethos finds itself at a time when patterns of relating are changing. The Covenant works because it is a covenant, a partnership of engagement.
Second, living authentically into our multiethnic future. For populations of color, identifying with a majority Caucasian denomination with the name "evangelical" in it raises eyebrows in their communities in ways the majority does not fully appreciate. We better remain serious about our intent because there is a cost for our people of color. But as we continue to make progress, we can show that there is common ground at the foot of the cross where people journey together in hope, lament, gratitude, and solidarity.
Third, navigating social issues. Human sexuality has had visibility, but there are other concerns around immigration, mass incarceration, refugees, and more that we cannot forget. Regardless of the concern, we need to be people grounded in Scripture, exercising gracious conviction, modeling Jesus's way of grace and truth, serving a world that God loves.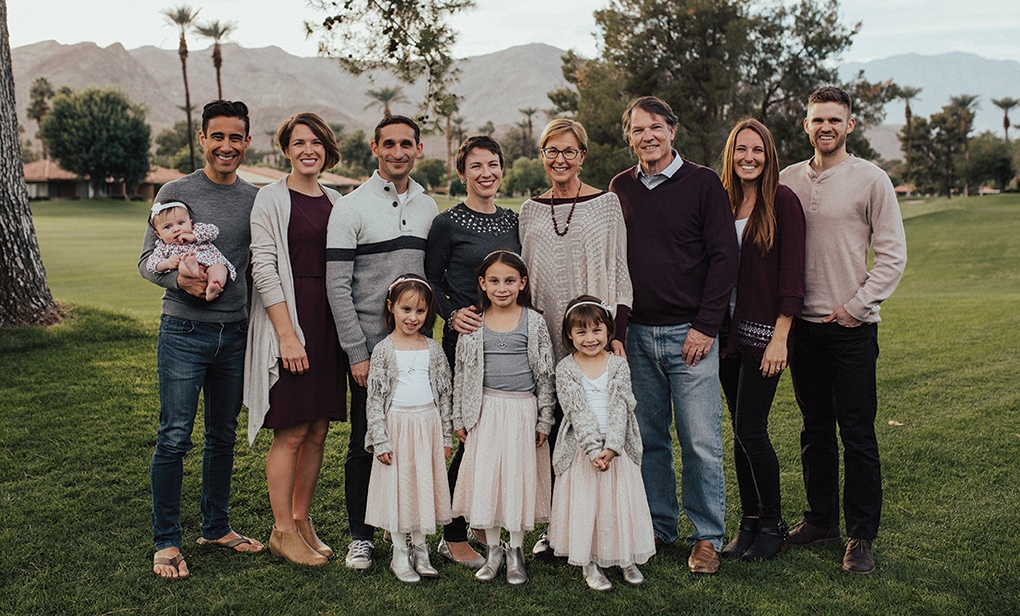 What are your retirement plans?
On September 1, we will be on a plane to the Bay Area to watch a Cal football game with my extended family. Then we'll spend time connecting with our kids and grandkids, from Washington State to Germany. After that we'll see. I have a couple of pending writing projects, and anything beyond that would be short-term or project based.
Nancy enjoys volunteering around literacy for Spanish-speakers. I'll explore volunteer opportunities as well, maybe around immigration services or criminal justice opportunities. We'll for sure be involved in congregational life, and I hope to do quite a bit more with recreation and fitness.
Any last thoughts?
Most important, I'd like to thank every Covenanter of every generation for this little corner of the kingdom that has meant so much to me and my family. In the early days there were two questions Covenanters would ask in spurring one another on in discipleship. The first was, "How goes your walk with the Lord?" And the second was, "Where is it written?" Let me use those two themes as my benediction: May a deep love for Jesus always be our center, and may a deep obedience to the word always be our guide. Amen. 
[/vc_column_text][/vc_column][/vc_row]