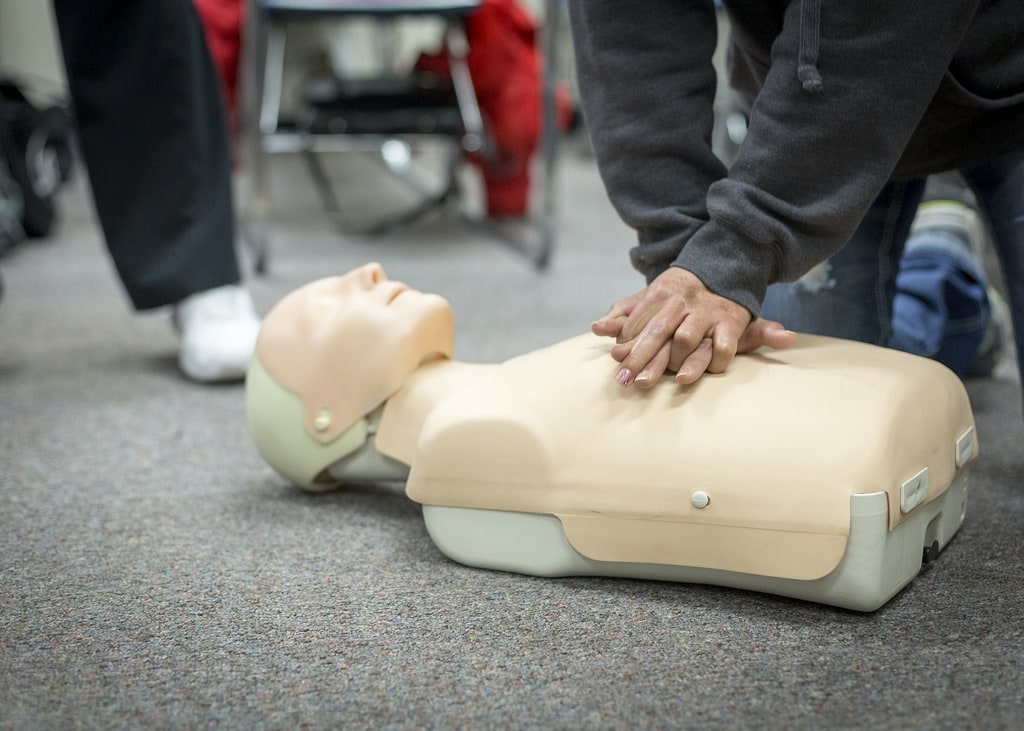 CHICAGO, IL (September 11, 2018) – Swedish Covenant Hospital plans to train 1,000 people in CPR from 10 a.m. to 2 p.m. on Saturday, September 15. The event is free.
The hospital is blocking off part of an adjacent street andwill provide various family entertainment as well as food.
"Attendees can learn how to save a neighbor, coworker, or loved one in a 10-minute session to learn hands-on bystander CPR," said Anthony Guaccio, president and CEO of Swedish Covenant Hospital. "This free training program will help save lives and empower our community with the tools to respond with confidence in an emergency cardiac arrest scenario."
The program trains people in "hands-only" CPR on a mannequin. The training also is designed to help people recognize the signs of sudden cardiac arrest.
The hospital already has trained 1,000 community members over the past year. The training is best suited for anyone age 12 and above.