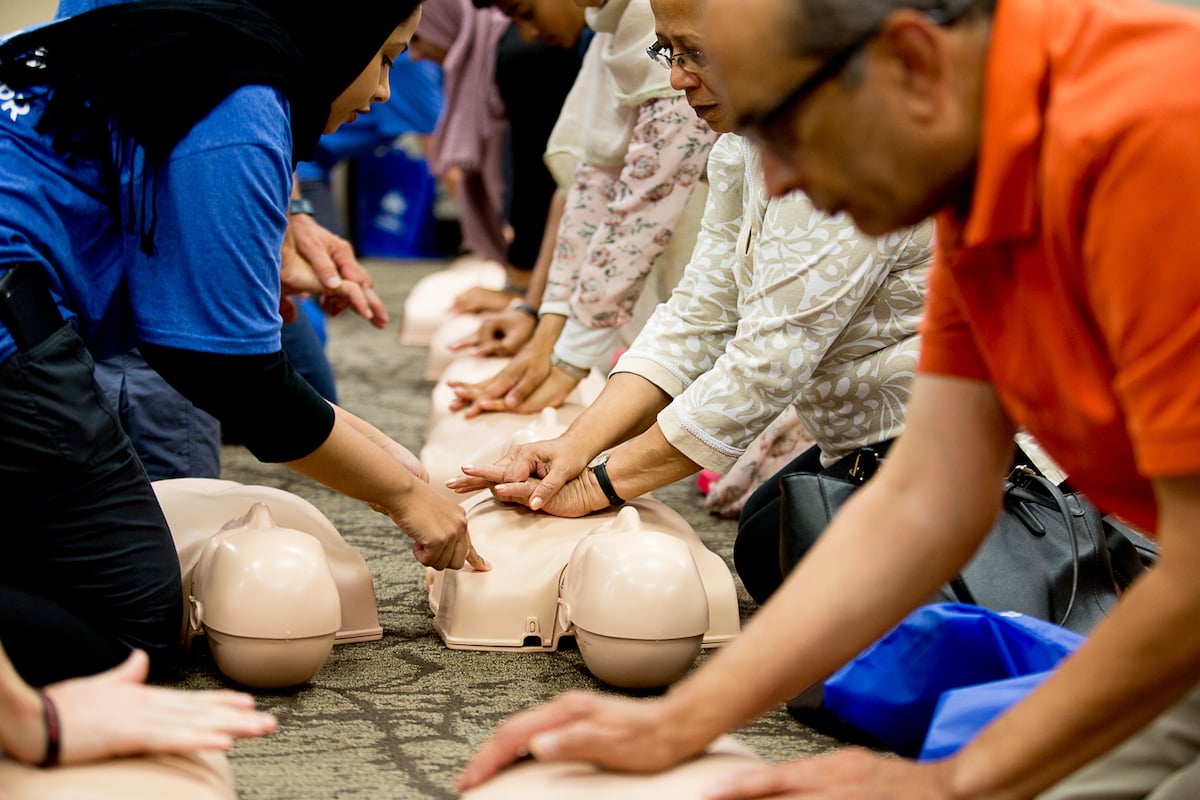 CHICAGO, IL (September 21, 2018) – Swedish Covenant Hospital trained hundreds of people in bystander compression-only CPR Saturday during a community event that also included fun activities for kids.
"Our goal at Swedish is to help make our community safer and healthier," said Anthony Guaccio, president and CEO of Swedish Covenant Hospital. "This free training program will help save lives and empower our community by providing the tools to respond with confidence in an emergency cardiac arrest scenario."
Seventy percent of all out-of-hospital cardiac arrests happen in the home, so it's likely that anyone who learns CPR skills will use them on someone they know. According to the American Heart Association, only 10 percent of the 350,000 people who suffer cardiac arrest outside of the hospital each year survive.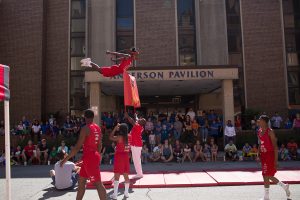 Studies have shown that survival rates can triple if bystanders administer CPR. Swedish Covenant Hospital already has trained 1,000 people in bystander CPR and that has led to an increase in survival rates for cardiac arrest patients.
"Our Emergency Department staff has seen the life-saving benefits of CPR firsthand and they know that what happens in the initial minutes of a cardiac arrest is critical," said Kim Leslie, Emergency Department clinical director. "The sooner CPR is administered, the better it is for the patient's outcome."
The hospital will continue to offer the bystander CPR training to local schools, faith communities, and other neighborhood organizations. This program is made possible through a grant from Illinois Heart Rescue and the Swedish Covenant Hospital Foundation.