Josef Rasheed is the regional coordinator for Africa with Serve Globally. In that role he facilitates, coaches, and serves as a resource for missionaries/global personnel, national partner organizations, and Covenant churches.
How many Covenant missionaries do you help resource in Africa? 
We have around twenty global personnel in DR Congo, Cameroon, Mozambique, Central African Republic, South Sudan/Ethiopia, and some who go in and out of these African countries doing short-term mission projects.
What kind of work are our partners in Mozambique doing?
Alex and Melanie Viana, our missionaries to Mozambique, became connected there through a short-term mission trip with Life Covenant Church in Torrance, California. They are working with Mineve Ministries, which conducts leadership and church plant training. Mineve also operates two orphanages. Pastors John and Maria Jone are the president and vice-president of the Covenant Church of Mozambique and the directors of Mineve Ministries.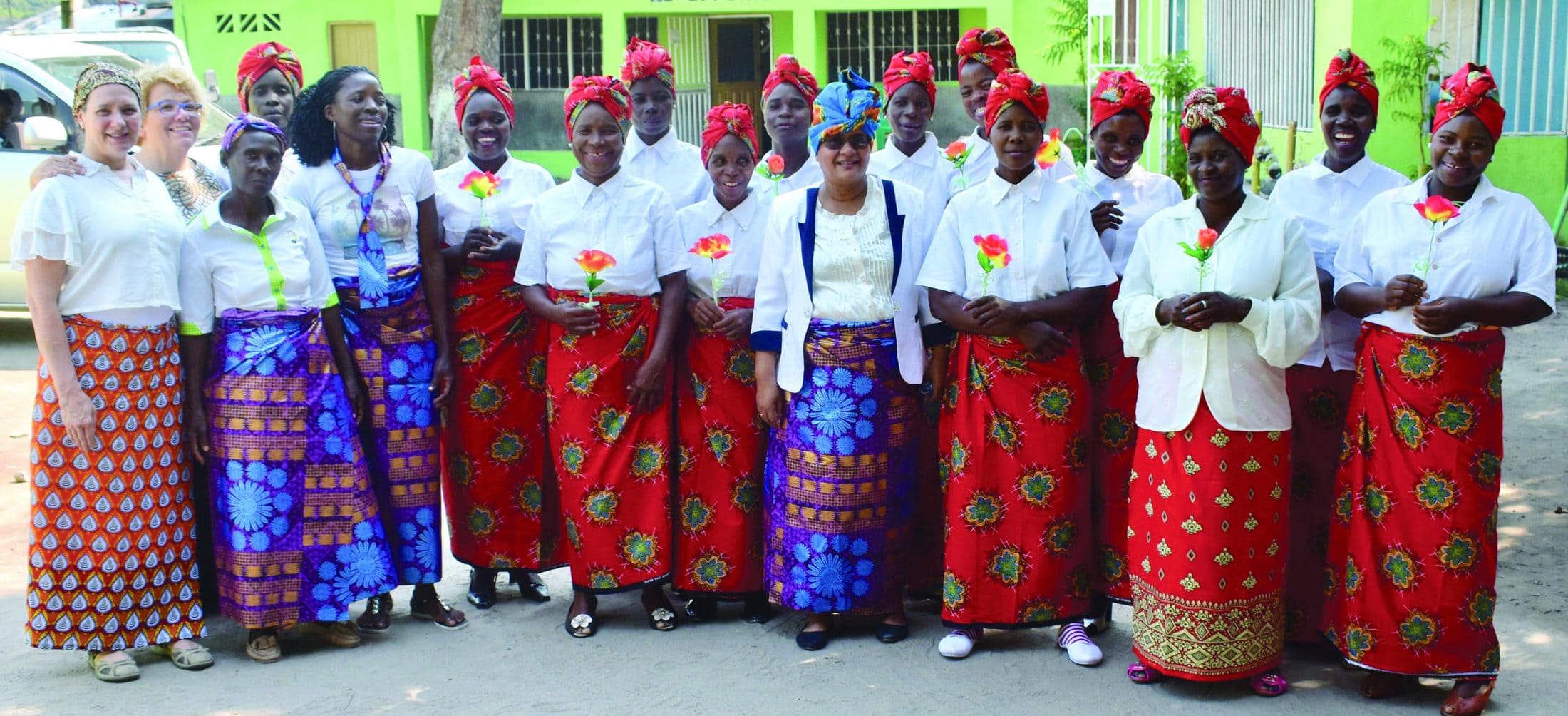 When you traveled there recently you participated in a unique wedding ceremony —what was special about that?
In Mozambique, as in some other African countries, couples must have a civil wedding before they can have a church wedding. Yet civil weddings are very expensive so some pastors who live in the bush have never been able to obtain a marriage license or participate in a church ceremony, even though they have been with their wives for as long as twenty years. Many of these couples have children and grandchildren.
Pastors John and Maria Jone decided to host a large shared wedding for thirteen pastors and their wives. The Covenant Church in Mozambique paid for the couples to travel to Beira and provided lodging, rings, and a certificate of marriage. Most of the couples had been together so long that the requirements for a civil ceremony had already been met.
Before the ceremonies we offered a marriage seminar. I helped with the teaching, alongside Janice Tizon, a nurse practitioner from Grace Covenant Church in Chicago. We talked about the biblical view of marriage, and the men and women responded by asking if they could bless us with prayers for us. It was so beautiful to see the church respond with cheers and joy along with the couples. It was a great celebration.
How large is the Covenant Church in Mozambique?
Life Covenant started going to Mozambique in 2006. The Mozambique Covenant Church began in 2010 in Beira. There are approximately one hundred churches, some of which have pastors and regular gatherings. Others are house churches, many of them out in bush country, where they meet under a tree or in a mud and grass house. The pastors are receiving training on theology and biblical studies.
Since the church began in Beira, the entire area now has electricity and running water. Children are encouraged to attend school, and families are learning the importance of hygiene. Truly, the church is a bright light to the community.