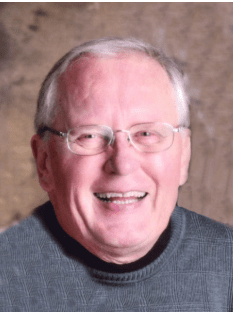 WILLMAR, MN (February 18, 2019) – Retired Covenant pastor Thomas Gene Klasen died Friday, February 15. He was 74.
He was born to Frank and Lillian (Mursau) Klasen on April 25, 1944, in Lena, Wisconsin.
He earned a bachelor of science degree in history at the University of Wisconsin-Oshkosh, and a master's of divinity from Concordia Seminary in Springfield, Illinois, and North Park Theological Seminary.
He married Lylas Broberg on December 14, 1985, in Green Bay, Wisconsin.
He served Lutheran congregations in Ohio, Connecticut, and Wisconsin, as well as Covenant congregations in Green Bay, Wisconsin, and Hector, Minnesota.
A funeral service will be held at 11 a.m. on Tuesday, February 19, at First Covenant Church in Willmar. Burial will be in Salem Covenant Church cemetery in Pennock, Minnesota.
Survivors include his wife, Lylas; three daughters, Kristine Zickuhr (Thomas), Sarah Othmer (Benjamin), and Naomi Johnson; five sons, Todd Peterson (Sharol), Stephen Klasen (Michele), Patrick Klasen (Krista), Lane Johnson (Jenni), and Aaron Johnson; and 13 grandchildren.