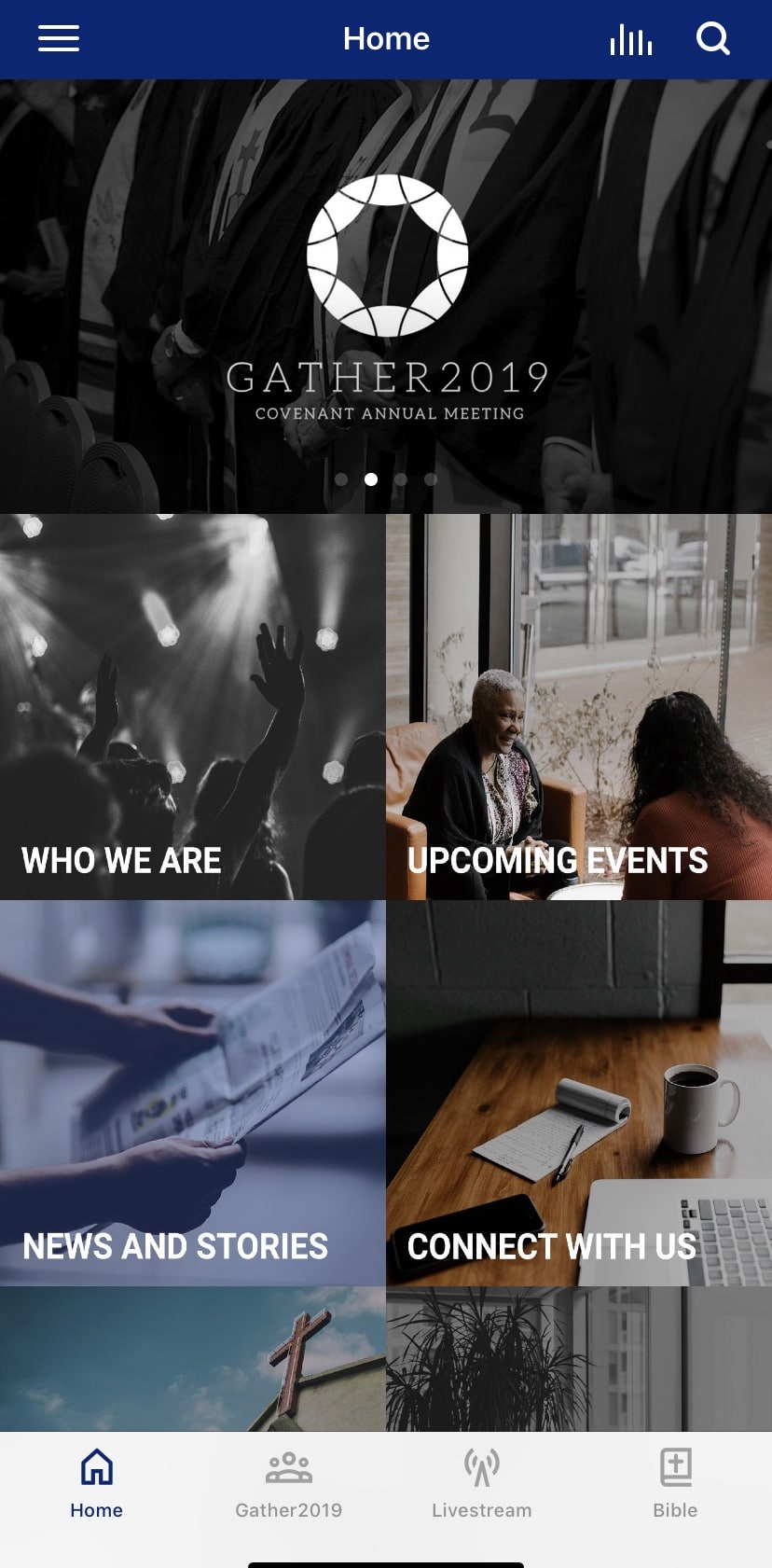 CHICAGO (June 27, 2019) — The Evangelical Covenant Church is pleased to unveil a new CovChurch mobile app in time for Gather 2019 this week in Omaha, Neb. The Evangelical Covenant Church encourages all Covenanters, especially attendees of Gather, which takes place June 27-29, to download the app for the latest updates, schedules and real-time push notifications.
Those with the app, which is free and available now for downloading, also have the capacity to livestream worship, ordination and some business sessions during the Annual Meeting, the highest legislative body in the Covenant that meets during Gather. The app's livestreaming feature is designed to work with both smart phones and smart TVs.
Over the last few months, the Covenant Communications team created the app through a collaboration with Seattle-based Subsplash, which partners with churches and ministries to elevate mobile engagement. In addition to Gather-related items, the CovChurch app features the Evangelical Covenant Church's news releases, as well as feature stories from its award-winning, bimonthly magazine, the Covenant Companion.
The app also contains links to upcoming events, the Covenant's social media platforms, the Evangelical Covenant Church's regional conference and denominational offices, Covenant job postings, a Bible reading plan and a Covenant church locator.
"We're so thrilled to offer this app to all Covenanters and to everyone who's interested in learning more about the Evangelical Covenant Church or in finding a church home," says Erin Chan Ding, the Evangelical Covenant Church's executive director of communications. "We're living in a mobile-first society, and it's astounding how God uses technology to reach people, to connect the church and to equip Christ followers in their efforts to partner with and serve their neighborhoods and communities."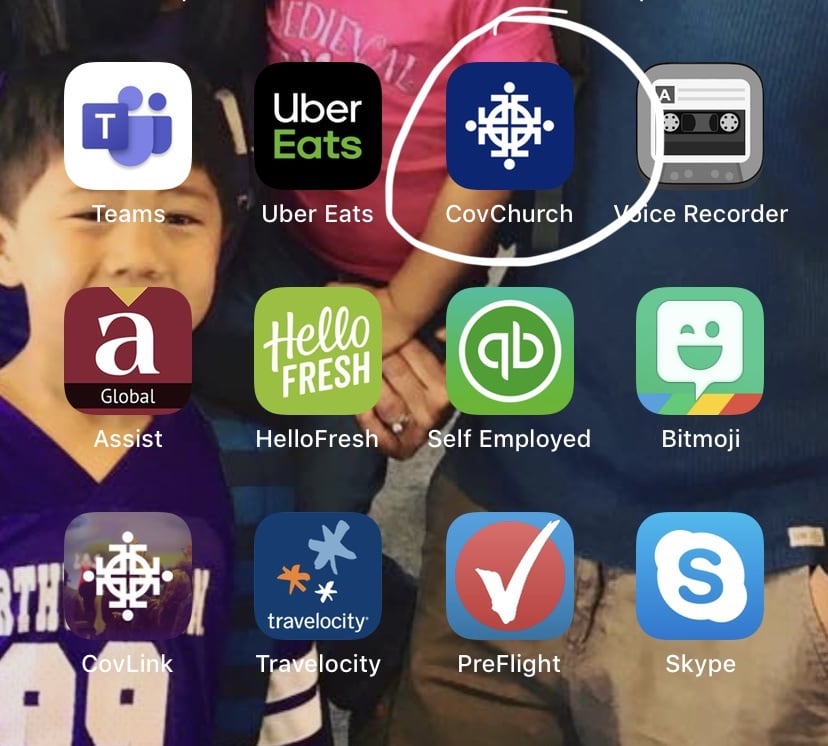 The Communications team will continue to build out and update the app throughout the year, adding engaging features and more media content.
To download the CovChurch app onto your iPhone or Android, follow these steps:
 Search for "CovChurch" in your iPhone or Android app store. You can also download the app onto your smart TV.
Install the app. If you already have the app installed on your phone, please make sure you update it.
In order to receive real-time push notifications, choose "always allow" when asked if the app can track your location.
Double check that you're receiving notifications by opening the app and tapping on the top left menu icon, which should have three bars. Tap "settings" and then tap "notifications." Make sure to turn on "General" for Covenant-related notifications. To receive Gather-related notifications, tap "Gather 2019" under notifications.
Enjoy the CovChurch app! And please give us feedback and suggestions for what you'd like to see on the app as the Communications ministry team continues to expand its functions and capabilities.