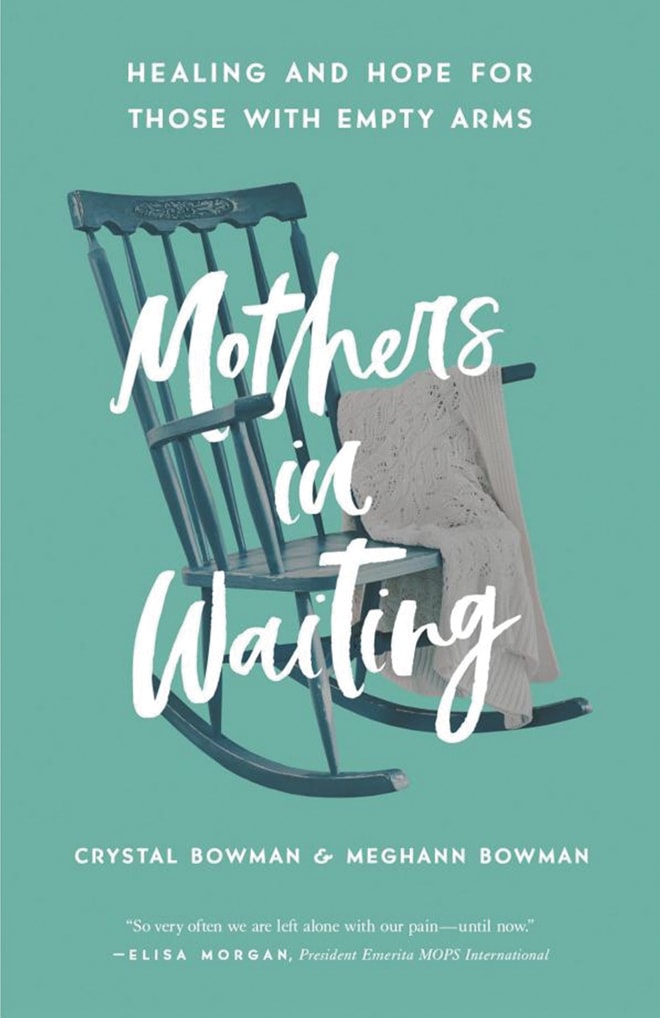 Mothers in Waiting
Healing and Hope for Those with Empty Arms
Crystal Bowman and Meghann Bowman, editors
Harvest House, 208 pages
Reviewed by Devyn Chambers Johnson | October 10, 2019
I inadvertently found myself reading Mothers in Waiting the week before Mother's Day. My own infertility journey has made Mother's Day a complicated holiday. The pain of infertility, like grief, never really goes away. I rejoice that God has grown our family through adoption, but infertility and pain and loss will always be part of me.
In Mothers in Waiting, I hear echoes of my own journey yet am also reminded that infertility is not a uniform experience. The editors of this book have collected a series of nearly 30 vignettes from Christian women who each share their unique stories in their own words. The women are honest about the toll that infertility took on their bodies, their marriages, their friendships, their emotional health, and their relationship with God. Yet they also tell stories of joy, redemption, and peace.
Two themes are woven throughout these stories—and my own. Infertility is lonely, and infertility is as unique and diverse as the people who experience it.
Infertility is lonely because the hurt is so deep it is difficult to share—yet family and friends often rely on those who are hurting to explain and educate them. This book is an amazing resource for family and friends who want to know, understand, and support their loved ones. It does not provide answers or give instructions, but it does tell stories—stories that those living the day-to-day of infertility may not be able to tell for themselves. I longed for those closest to me to read and research, independent of my guidance or instruction. There were seasons when it was far too difficult to put words to my own pain.
Every story in Mothers in Waiting is different. Every couple faced different challenges, had varied expectations, and in pursuing God's will made different decisions. The exposure to so many different experiences helps dispel myths and assumptions related to infertility that often turn into unhelpful and even hurtful advice ("adopt and you will get pregnant," "my second cousin's wife tried acupuncture and they had twins!"). This book was a reminder to me that my story is one among many, and that brings both comfort and humility.
The subject matter means this is not an easy book to read, but it is accessible. I highly recommend that both men and women read it. It will make you a better friend, neighbor, pastor, and family member. Motherhood and fatherhood are lauded in both our secular world and our churches, making infertility and infant loss lonely, even shameful, experiences. Telling these stories as Mothers in Waiting does brings the pain of infertility out of the shadows to find light and hope and healing.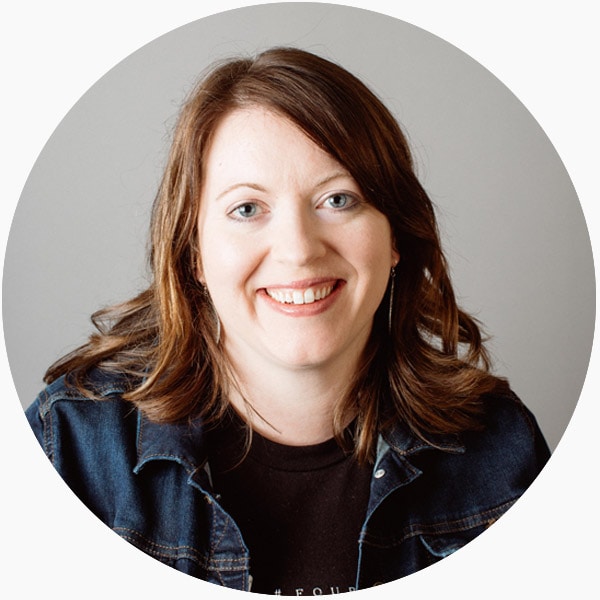 About the Author
Devyn Chambers Johnson co-pastors Community Covenant Church in Springfield, Virginia, with her husband, Ryan, where they are raising two active and independent girls. Devyn is also completing her doctor of ministry degree at Virginia Theological Seminary and is the founder of Four More Women in the Pulpit. Her music career peaked early when she was cast as the Mother Abbess in her high school's performance of The Sound of Music.