CHICAGO, IL (November 1, 2019) – Betty Nelson, retired dean of North Park Academy and College, died Tuesday, October 29. She was 95.
Betty was born on May 12, 1924, in Berwyn, Illinois, to Florence Nelson and Arthur A. R. Nelson Sr.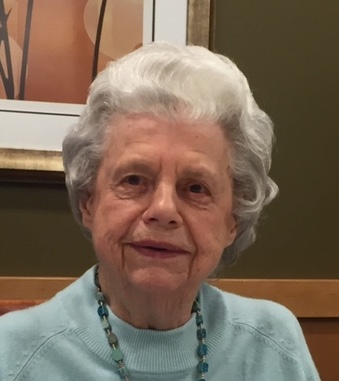 She attended North Park Junior College and earned a bachelor's degree from Augustana College. Betty earned her master of speech education degree from Northwestern University.
After earning her bachelor's degree, Betty was recruited to return to North Park as a teacher at the Academy where she worked until her job shifted to the Junior College. She later became dean of women at North Park College. Throughout her career she taught public speaking.
Betty accompanied students on many trips, including choir tours, and was fondly known on campus as "Dean Betty." She also was well-known for the drama program, which staged its first play in the 1950s.
After retirement, she traveled extensively, including a trip to the Democratic Republic of Congo, where she gave a speech at a conference on the importance of communication.
During Homecoming festivities in 2018, she was presented with the North Park Academy Award for Distinguished Service.
A memorial service will be held at 3 p.m. on Sunday, November 17, at North Park Covenant Church. The service will be followed by inurnment in the columbarium at the church.
She is survived by three brothers, Charles (the late Anne), John (the late Nancy), Rev. Arthur (Laurel), beloved longtime friend Mary Ann Ahlgren, as well as many nieces and nephews. She was preceded in death by a brother, Robert (late Winifred.
memorials may be made to North Park Covenant Church,  5250 N Christiana Ave, Chicago, IL 60625,  or North Park University, Office of Advancement, 3225 W. Foster, Box 6, Chicago, IL 60625.