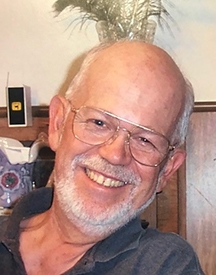 (November 21, 2019) – Richard E. Olson, retired Covenant pastor, died November 13. He was 81.
He was born September 9, 1938, in Concordia, Kansas, to Edward and Helen (Lundquist) Olson and grew up attending Brantford Covenant Church. Even though polio left him paralyzed as a young teen, he remained very active throughout his life.
Dick attended Emporia State University where he met and fell in love with Ernestine Agnew. They were married June 29, 1963. After graduating with a master's in chemistry, Dick went to work for the Food and Drug Administration in Kansas City and became an expert at various types of microscopy. He was involved in investigating the Tylenol and Gerber baby food scares in the 1980s.
Dick and Ernie were active members of Hillcrest Covenant Church in Prairie Village, Kansas, where Dick served on boards and taught Sunday school. They regularly held Bible study groups in their home and founded the church camping group.
Dick loved science but over time he developed a strong sense of call to ministry. After taking night classes for more than a decade at Midwest Baptist Theological Seminary, he graduated with an MDiv degree and retired early from the FDA after 30 years of service. He was ordained in 1998 and served ten years as the pastor of Swedeburg (Nebraska) Covenant Church before retiring to Stromsburg, Nebraska, and Midwest Covenant Home there. Ernie's health brought them back to the Kansas City area for assisted living and proximity to family.
Dick was preceded in death by Ernie and an infant daughter, Cheryl Lynn. He is survived by two children, Kristen Hickey (Steve), and John (Holly); three grandchildren; two great-grandchildren; and his close friend Linda Layson.
A funeral service was held November 19 at Hillcrest Covenant Church, followed by interment at Lenexa Cemetery in Lenexa, Kansas. Peace be to his memory.