GRAND HAVEN, MI (February 11, 2020) Rita White, wife of the late Covenant pastor Roland White, died January 2 in Grand Haven, Michigan. She was 99.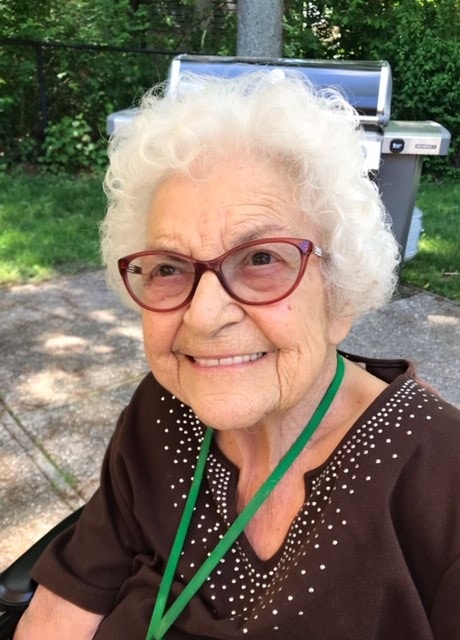 She was born March 7, 1920, in Carlstad, Ontario, to Edward and Nancy Jean Lippert, and grew up in Kitchener, Ontario. She met her future husband when she was hospitalized for appendicitis. A student at Toronto Bible College, Roland was a member of a school quartet that came to perform for patients where she was being treated. They were married September 13, 1941.
Together they served in ministry for more than forty years, in Covenant churches in North Branch, Fort Frances, Rainy River, and Emo, Ontario; Anchorage, Alaska; Baudette, Minnesota; and Lund, Wisconsin. Following retirement in 1982, they lived in Minneapolis and Baudette. Rita later moved to Muskegon, Michigan.
Rita loved sports—she played softball until she was 95, and always said she could beat most men at horseshoes.
She was preceded in death by Roland in 1987 and by their son, Lowell, in 1976.
She is survived by two daughters, Juanita Nielsen and Nancy Weeks; a sister, Juanita Loan; two granddaughters; and three great-grandchildren.
A service will be held April 25 at Forest Park Covenant Church, Muskegon, Michigan.