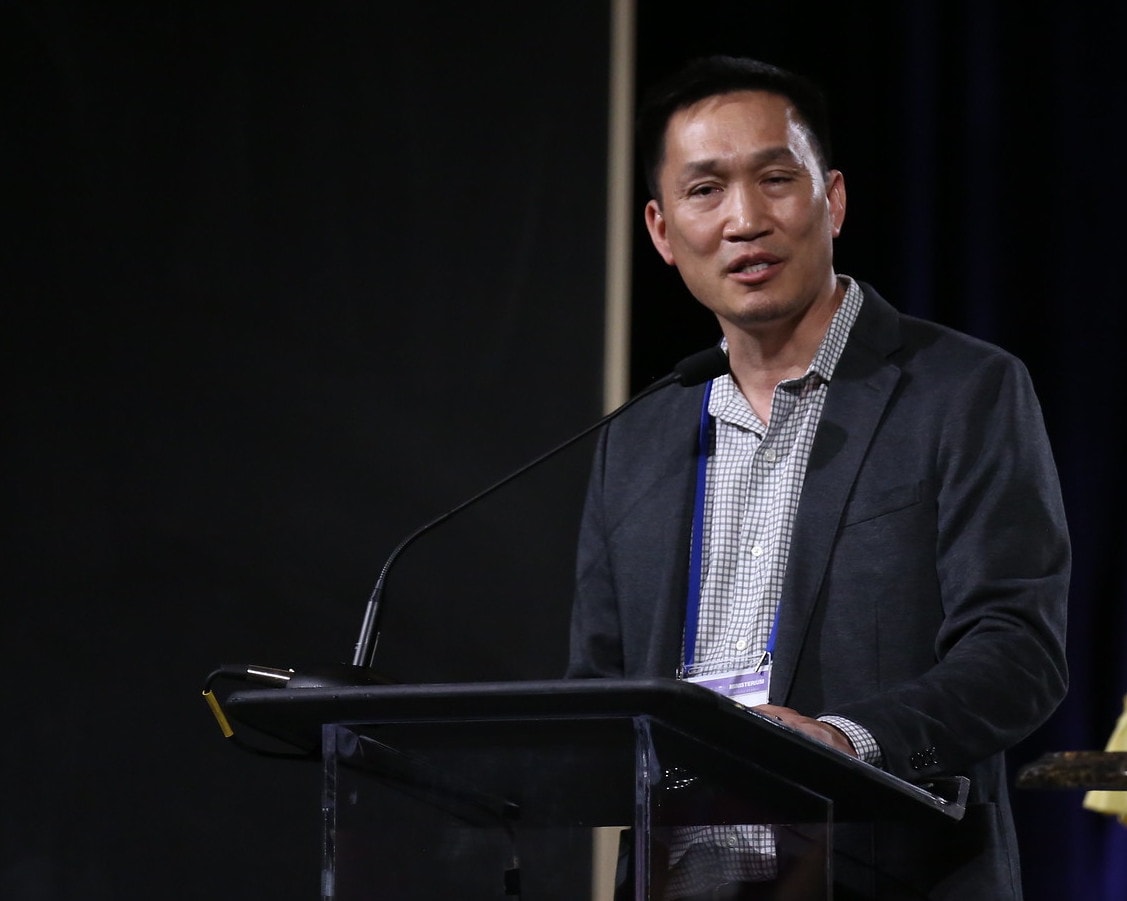 CHICAGO, IL (March 23, 2020) – Covenanters of Asian heritage say they and their children have experienced shunning, bullying, and verbal assaults amid the coronavirus pandemic.
Because the first cases of the virus appeared in Wuhan, China, "people blame us for it," said Russell Jeung, a Covenant minister who serves as chair of Asian American studies at San Francisco State University.
Covenant minister Jill Riley reported that her daughter's classmates called her a "dirty Asian" and teachers were making similarly disparaging remarks. "She's pretty resilient but caught so much of it in one day that she was just so upset," Riley said.
Mary March, pastor of New City Covenant Church in Minneapolis and president of the Covenant Asian Pastors Association and the Covenant's Mosaic Commission, said she recently stopped to pick up takeout from a fast-food restaurant with her four children, ages 5 to 14. "We were the only Asians in the restaurant. We were not touching anything. Everyone in the restaurant was watching us. It made me nervous, and I wanted to get out of there as soon as possible."
Greg Yee, superintendent of the Pacific Northwest Conference, said his son was just getting over a cold when news of the coronavirus broke in January. "Students were bothering him so much that he contacted me to take him home because everybody was 'freaking out,'" he said.
Yee said that amid frequent airplane travel required for his work in January, he "felt hyper-conscious about what people were thinking or feeling. I was very quick to air my non-accented voice to ease some tension. It reminded me of the deep unconscious social coding that is in me of being the other all my life, the unassimilable, the perpetual foreigner—now with this scary foreign disease."
"If you ask any Asian, they probably know someone who has been shunned, yelled at, or avoided," said Jeung, who added that when he was shopping with his 15-year-old son recently, other customers went out of their way to keep their distance.
Non-Asians may not be intentionally hurtful, Jeung said, but the jokes, wary looks, and fear-based decisions to avoid shopping at Asian-owned stores cause significant pain.
"If you ask any Asian, they probably know someone who has been shunned, yelled at, or avoided," – Russell Jeung
"There are a lot of Asian stereotypes that are negatively associated with the disease," Jeung said. "If you are wearing a mask, people think you are a disease carrier."
He encourages Asians to turn the stereotype on its head. "Wearing a mask should be a point of Asian pride because we actually are thinking that we want to make sure we don't spread the disease if we have it. You have to reframe the negative stereotype to a positive one and be proud of your culture and not stigmatize it. Wearing a mask is a noble, thoughtful thing."
In 2015, the World Health Organization called on scientists, politicians, and the media to identify diseases only by names that describe their symptoms, stating that names referencing geographic locations and people groups should be avoided because of the stigma generated, which historically has led to violence.
Eugene Cho, a Covenant minister and newly named president of the Christian advocacy group Bread for the World, made national headlines recently when he tweeted, "Mr. President: This is not acceptable. Calling it the 'Chinese virus' only instigates blame, racism, and hatred against Asians—here and abroad."
Covenant minister Mark Tao said dealing with prejudice is part of a "normal day," but recently that has gotten worse. "It's terrifying. Every time I consider a walk outside, I accept that I am putting myself and my children at risk for assault. It's not a matter of being hyperbolic, overstating, overreacting, or being overly sensitive. When the president of the United States is attributing ownership, and not merely origin, of Covid-19 to China and the Chinese people, my fear for the fallout is increased exponentially."
Jeung has been tracking newspaper accounts of violence and discrimination and collaborated on a report that analyzed news reports of coronavirus-related discrimination since the outbreak began. Within four weeks, media reported 471 accounts of hate-related violence. Jeung noted that for every act identified in a news account, numerous incidents go unreported.
Jeung has been working with the Asian Pacific Planning and Policy Council and the group Chinese for Affirmative Action to launch a center for collecting reports of hate violence against Asian Americans and Pacific islanders. "We want to track the data and get first-hand accounts in real time so we can monitor trends and respond," Jeung said. "Then we can actually develop a strategic way to combat racism."
In response to the research and urging of California's Asian Pacific Islander Legislative Caucus, Governor Gavin Newsom last week denounced racism against Asian Americans.
The Covenant released a statement that calls on church members to practice solidarity with the multiethnic mosaic of the Covenant Church by speaking out against racism, educating others about how Asians are being scapegoated, and supporting Asian businesses.