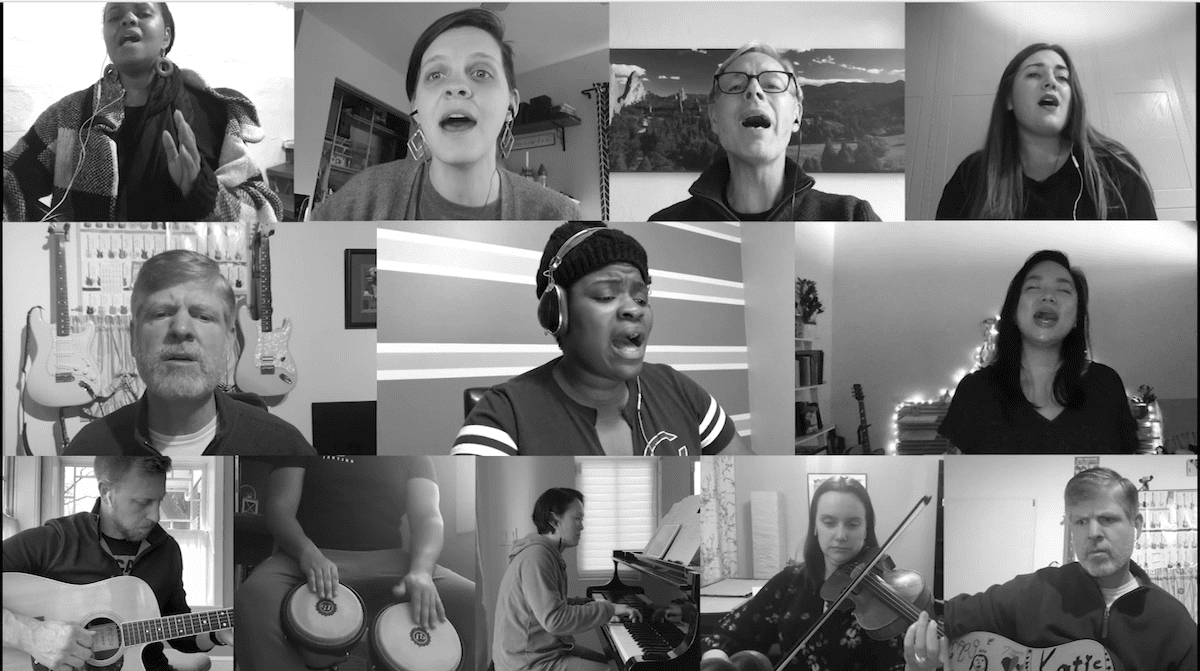 CHICAGO, IL (April 1, 2020) – A new video of Covenant Offices staff members who filmed themselves at home performing "It Is Well with My Soul" is available online for viewing and download.
Scott Wilder, worship leader and the office's desktop administrator, put out a call last week for submissions and asked participants to play an instrument or sing along with a common track he shared with them.
Participants listened to the track through earbuds while playing. "They were able to keep perfect time," Wilder said.
Eleven people submitted their parts by Monday, and Wilder spent about five hours combining the videos in time for this morning's weekly virtual chapel service that staff members attend via WebEx.
"I had never done it and most of the people had never done it," Wilder said. "People just jumped in very enthusiastically. They want to minister and bless a bigger community. That's all praise to God."
"It was just what we needed," said Steve Klimkowski, executive director of finance, and one of the guitar players. He added, "It was also a great reminder of how central worship is to everything we do."
The video can be incorporated as part of online worship services.