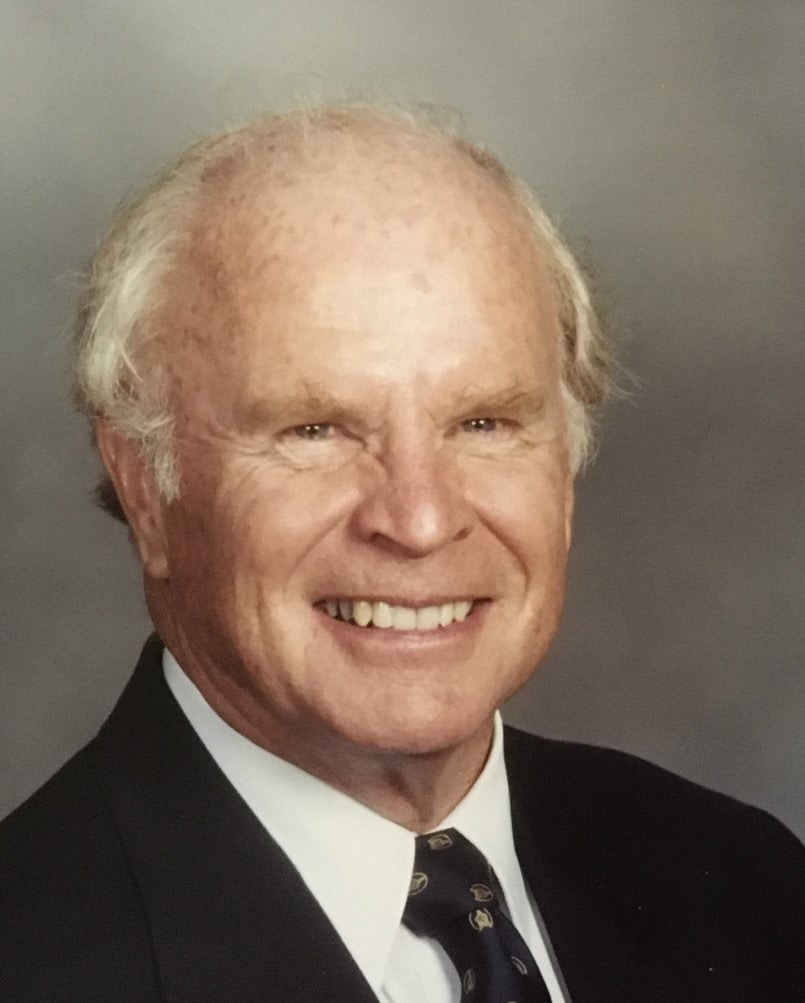 Retired Covenant minister Stanley Jerome "Jerry" Johnson died Saturday, December 12. He was 91.
He was born on November 24, 1929, in Little Falls, Minnesota, to Joel and Signe Johnson.
He attended North Park Junior College and earned a bachelor's degree in history at the University of Minnesota, and a master's of divinity from North Park Theological Seminary.
Jerry married Leticia 'Tish' (Bergstrom) Johnson on July 14, 1956. They served churches in New London, Minnesota; Lake Worth, Florida; Milwaukee, Wisconsin; Denver, Colorado; and Shorewood, Minnesota. He was named pastor emeritus at Excelsior Covenant Church in Shorewood after serving there for 15 years until his retirement in 1994. He and Tish continued to serve churches in interim capacities.
His father's longtime employment with the Northern Pacific Railway instilled in Jerry a deep interest in prototype and model trains. Over the years he built a number of model railroad layouts, which he enjoyed with his children and grandchildren. He was an experienced woodworker and carver, creating many pieces for family and friends.
Jerry is survived by his wife, Tish, and children Tim (Beth), Randy (Judy), Lynette, and Lenore Frable (Brian); eight grandchildren and six great-grandchildren. He was preceded in death by a granddaughter.
Memorial gifts may be designated to Excelsior Covenant Church and Covenant Pines Ministries.