Patty Burchell says she has a vivid memory of a promise she made to God in seventh grade: "I will go." From that moment on, she trusted God to call her into various fields of Christian ministry. Today she serves as the first female station manager of KICY radio in Nome, Alaska, a ministry of the Alaska Conference, where she broadcasts the gospel to a vast region of western Alaska and the Russian Far East.

Looking back, how have you seen God preparing you for your current role?
Throughout high school and college, I was an active volunteer in campus ministries, church youth ministry, and various short-term mission projects. Upon completing a bachelor's degree in education, I began a teaching career in California. I honed my skills in overall planning while seeing each student as a unique mission. I didn't know it at the time, but that was extremely important to what I do now.
In 1999, I left teaching for a one-year commitment to KICY as a volunteer staff member. I arrived just weeks before Dennis Weidler began his 18-year tenure as station manager. I learned a lot from Dennis, but I didn't feel fully competent in my work until after nearly a year of training. I extended my commitment for an additional year so I could relax into my duties.
After my two-year service commitment, I returned home to California to serve as a youth minister in a church and eventually became the de facto interim pastor for more than a year. Each year, I found a reason to return to Nome for short-term mission projects. My heart kept pulling me back to this quirky, cold, distant town.
In 2010, I returned to Nome to celebrate the 50th anniversary of KICY radio. On that visit, something hard to describe came over me. I felt welcome. I felt loved by the people of the area, and I loved them. That's when I knew that Nome is home. During a worship service following the celebration, God gave me great peace and clarity. This time I said, "I will stay."
There were some major details to work out. But in 2015, I returned to Nome permanently and in God's perfect timing, I served as Dennis's apprentice as he was approaching retirement. The transition wasn't seamless, but it was exciting and very rewarding.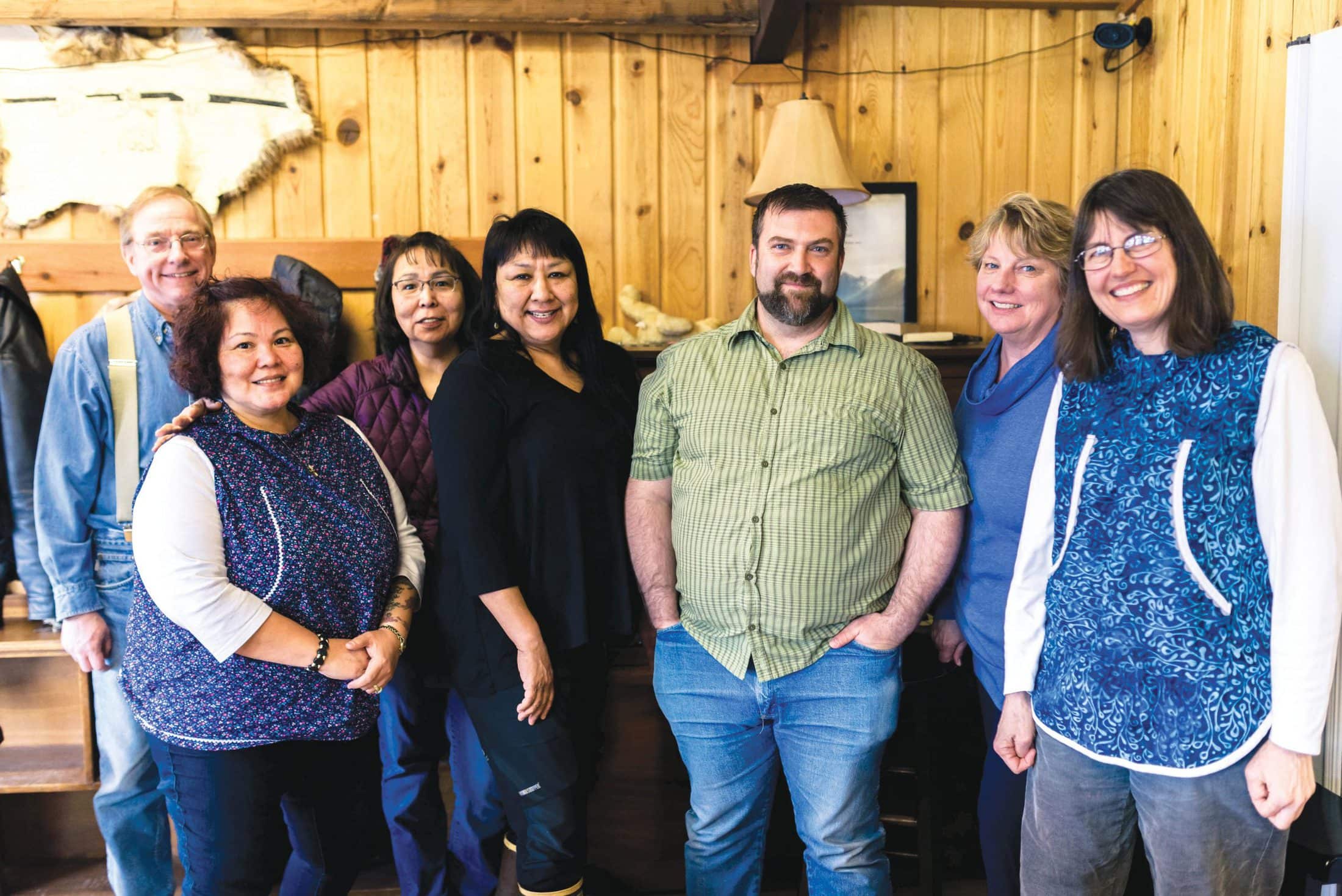 KICY is one of the strongest radio signals in the country, and broadcasts internationally in multiple languages. You're managing some pretty technical equipment. How have you developed your expertise?
I don't have an engineering background, so I rely on a team of technically savvy people who have supported KICY for years. I suppose that one of my strengths is admitting my weaknesses. I'm not afraid to ask for help.
On that note, what is your philosophy of leadership?
I want to lead KICY so that God is glorified. That principle guides everything I do.
The goal of a leader is to empower the team members. This job could not be accomplished by any single individual, no matter how technically gifted they are. Besides the programming duties and compliance with the Federal Communications Commission, I'm responsible for a crazy-long list of tasks—fundraising, staffing, strategic planning, and spiritual impact.
For me, everything is tied to relationship. I have to know people and take time to be known. I spend a lot of my time building social capital. I invest in my staff, our board of directors, our audience, and my local church.
All this forces me to carefully manage my time. I don't procrastinate on many things. My time as a teacher and a pastor helped me to be a planner but to hold onto plans loosely. I have to improvise every day, but mostly I've learned to carve out margin so I have time for interruptions that often turn out to be opportunities for ministry.
Every day is a series of problems to solve. Since I don't always have the technical skills to solve these problems, the challenge is to find the person who does. With each victory, we celebrate as a team.
You are the first woman to serve as station manager. How would you encourage other women in leadership?
When God opens a door, I walk through. I don't ask if I'm capable or if I'm the right gender; I simply trust that where God sends me, he will supply me.
You recently compiled a pictorial history of KICY covering 60 years. How has knowing KICY's history helped you in this ministry?
I am fascinated by the line of servants who created and maintained this radio station. I draw great courage from the faith and sacrifices of those who were here before me. By remembering the past, we place hope in the future.
To learn more about KICY or to order the book KICY: 60 Years of Memories, visit www.kicy.org.