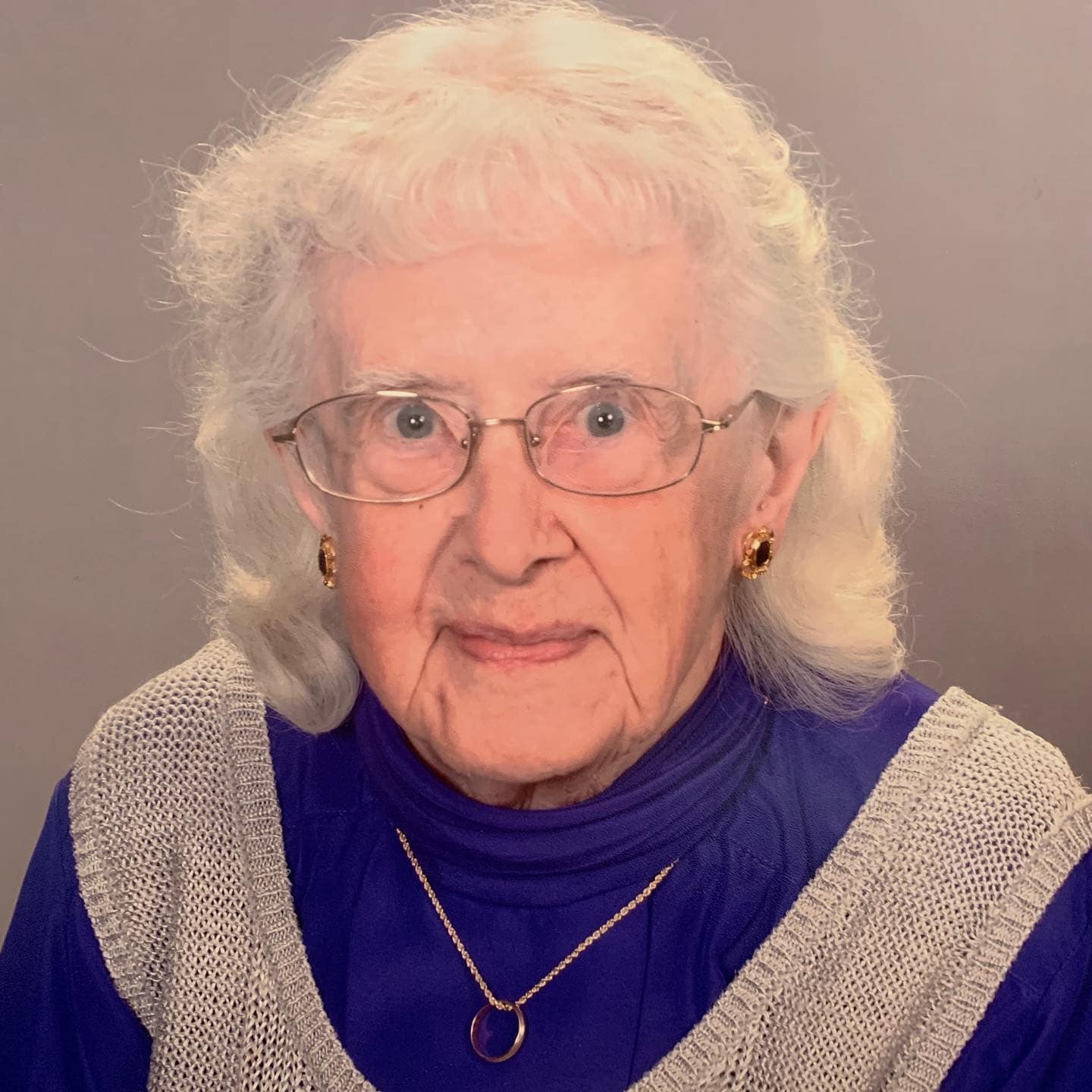 Helen M. (Wallin) Olson, widow of Evangelical Covenant Church minister Roy Olson, died Thursday, July 22. She was 96.
Helen was born on November 26, 1924, in Chicago to Severin Algot and Helena (Kulen) Wallin. She received her associate's degree from North Park Junior College.
She married Roy on August 28, 1946.
They served Covenant congregations in Mason City, Iowa; New Sweden, Maine; Pawtucket, Rhode Island; Brooklyn, New York; and Bridgeport, Connecticut. In 1974 they returned to Illinois, where she worked until her retirement at Swedish Covenant Hospital. For the last decade, she resided at Covenant Living in Northbrook.
She served at various times as church secretary and youth leader, as well as Sunday school and vacation Bible school teacher. She sang in church choirs, beginning as a teenager at Edgewater Covenant Church in Chicago until stopping in the early 2000s while attending North Park Covenant Church in Chicago. Even so, a phrase or a few notes would start her singing at a moment's notice an old anthem or hymn or Sunday school chorus. She led a Bible study for 20 years as a member of North Park and continued leading a study in her apartment after moving to Covenant Living until the Covid-19 pandemic hit.
Although a city girl growing up as the fourth daughter in a family that moved from apartment to apartment in the Edgewater neighborhood of Chicago, she learned to make spending a month of tenting every summer with her own four children feel just like being at home.
Survivors include children Julie Bromley (David), Daniel Olson (Mary), and Les Olson (Dorothy); six grandchildren; and 10 great-grandchildren.
She was preceded in death by her husband, Roy, and her son Lauren Olson.
A memorial service will be held at Winnetka Covenant Church at 3 p.m. on August 27, with visitation at 2 p.m. A private burial will be at Memorial Park on August 28, which would have been her seventy-fifth wedding anniversary.