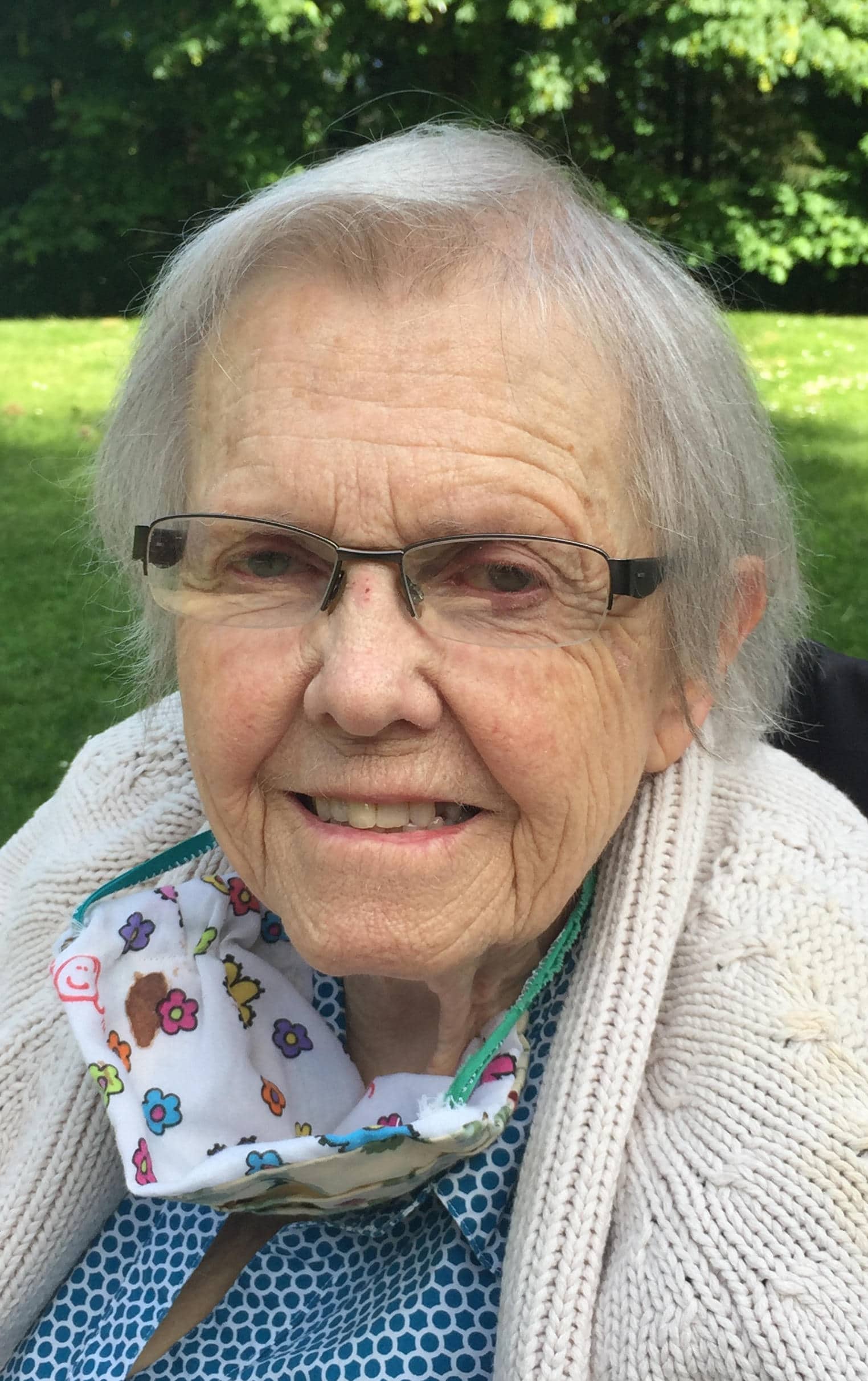 PORTLAND, OR—Annette Eleanor Anderson, wife of retired Evangelical Covenant Church minister Jim Anderson, died Saturday, August 28. She was 91. 
 Annette was born on October 18, 1929, in Isle, Minnesota, to Paul and Eleanor Nelson.  
 She attended Grace Bible Institute and graduated from the Swedish Covenant Hospital Nursing School and went on to become a registered nurse. 
 Annette married Jim Anderson on June 1, 1957, while he was pastor of Milwaukee (Wisconsin) Covenant Church. 
 She worked as a nurse while helping Jim serve Covenant churches in Omaha, Nebraska; Chicago; Boston and West Peabody, Massachusetts; and Seattle, as well as the Central Conference office. 
 Annette loved providing direct care to patients whether in hospitals or multiple other types of settings, such as when she worked at the Student Health Center at North Park College. She had a great rapport with students, one of whom told friends about the time she patted his hand, smiled, and said, "You know you're a hypochondriac, don't you?"  
 She counted that job as a favorite along with a position in which she served at a group home for older adults with mental illness. 
 Annette retired in 1991, when Jim accepted a call to First Covenant Church in Seattle. After he retired in 1995, they spent the next 11 years living in their RV and traveling more than 125,000 miles throughout North America.  
 Those years also included six mission trips to locations in southern Africa and east Africa that began with working alongside Jimmy and Rosalynn Carter during a Habitat for Humanity 100-day build project in Durban, South Africa, in 2002. An avid quilter, she taught the skill to women in several African locations. 
 Annette and Jim returned from Zimbabwe to settle in Portland, Oregon, in 2010. 
 Survivors include her husband, Jim; children Kristin Haydon, Elizabeth Anderson, and Mark Anderson (Chris), six grandchildren, and two great-grandchildren. 
 A small, Covid-restricted, remembrance gathering of family and friends will take place at Westminster Presbyterian Church in Portland on Saturday, September 18. A Zoom memorial remembrance is being planned. 
Her ashes will be interred on Saturday, October 9, at Mount Hope Cemetery in Red Oak, Iowa, beside her son, Philip, who was a child when he was struck and killed by a car. 
Memorials may be directed to Science with a Mission, 602 Massapoag Ave., Sharon, MA 02067 or the nonprofit's website. www.sciencewithamission.org