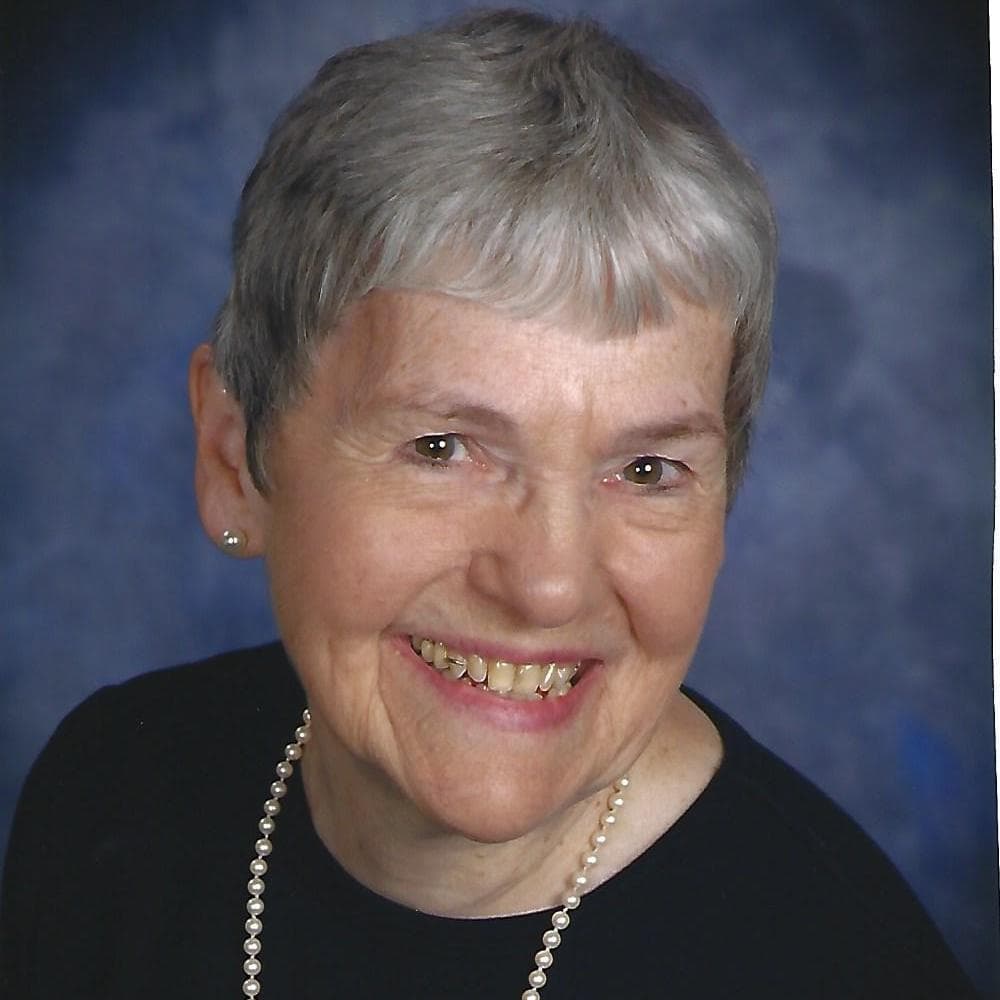 Alayne Helen Johnson, widow of Covenant pastor Clifford Johnson, died on September 18, 2021, in Northbrook, Illinois. She was 85 years old.
She was born on September 14, 1936, in Duluth, Minnesota, to Carl and Helen Elowson. Her older siblings were Joanne, David, and Charles. She attended First Covenant Church and graduated from Denfield High School in 1954.
On August 20, 1955, she married Clifford Herbert Johnson. He was a seminarian at North Park Theological Seminary in Chicago. Together they served Covenant churches in Jamestown, New York; Rockford, Illinois; Rumford, Rhode Island; Worcester, Massachusetts; and New York City.
Alayne was a full-time mother in the early days, raising her three children, Gregory, Tara Kay, and Valerie. In later years she taught preschool and earned a master's degree in early childhood education from Bank Street College in New York City. When they returned to Rockford, Alayne became a child life specialist at Swedish American Hospital. She enjoyed the challenge of working and comforting children who were facing medical procedures.
In retirement, they moved to Covenant Village at Golden Valley, Minnesota, in 1998. Alayne became a substitute teacher. They enjoyed spending time with their children, grandchildren, and church family. Clifford died in November 2008 after 53 years of marriage. By 2012, Alayne moved to Covenant Village of Northbrook, Illinois, to be near her daughter Valerie and family.
Alayne is predeceased by her husband, Clifford, her parents, her sister Joanne Hendrickson, and her brother David Elowson. She is survived by her brother Charles; her children Gregory (Susan), Tara Kay, and Valerie (Rollin) Persson; seven grandchildren; and four great-grandchildren.
Memorial gifts may be directed to Covenant Benevolence Fund for Covenant Living or Northbrook Covenant Church, Northbrook, Illinois. Peace be to her memory.