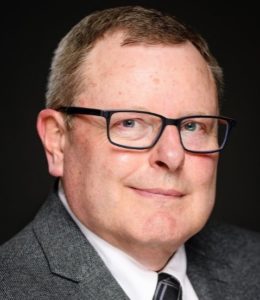 Todd Slechta has been named executive vice president of Covenant Ministries of Benevolence (CMB).
After previous president Roger Oxendale retired in August 2020, an interim team has been leading CMB composed of Scott Hanson, senior vice president; Sue Poston, chair of the Board of Benevolence; and Slechta, president of Covenant Initiatives for Care. The executive vice president will serve as the executive leader of CMB until a president can be called by the denomination's Annual Meeting, per the governing rules of the Evangelical Covenant Church.
Slechta will continue in his role of president of Covenant Initiatives for Care, where he has served since August of 2019, bringing broad executive and ministerial experience. Most recently, as an executive in a healthcare company, he guided the growth of a small, five-county, rural healthcare agency into a statewide entity with the mission of serving children with special needs in rural and remote-rural areas.
Slechta is an ordained Covenant minister. He previously served as pastor of Faith Covenant Church in Colorado Springs, executive director of Covenant Bible College in Canada, and founding executive director of Covenant Bible College Ecuador until CBC closed in 2007.
"Todd has an amazing connection, as an ordained pastor, to those who are involved in significant pieces of the work of Covenant Ministries of Benevolence," Sue Poston, chair of the Board of Benevolence, said. "He is talented and excellent at the work that needs to be done. He has a skill set of big picture thinking, planning, and keeping everything together."
Slechta and his wife, Sheryl, live in Chicago, where they attend Uptown Church, a Covenant church plant serving one of the most ethnically and socioeconomically diverse neighborhoods in the city. They have two daughters and sons-in-law, and one grandchild. Slechta is a teacher, author, percussionist, consultant, soccer fanatic, duffer, preacher, enjoyer of classical jazz, skier, coffee enthusiast, hiker, and novice kayaker who loves thrill rides.
"What excites me most about this next season of CMB is that we are discerning what the forward arch of this outreach of the Covenant Church might look like in a post-pandemic, deeply fractured and wounded society," Slechta says.
CMB is an affiliate of the Covenant Church that advances the ministry of Jesus Christ through development and support services to promote life-enhancing ministries. CMB's ministries include EMC Health, Inc. (Jessica's House),  Covenant Living and Community Services, and Covenant Initiatives for Care (CIC).
About the Author
Jill Riley is a freelance editor with the Companion. A former church planter, she now dedicates her time to writing and speaking on issues surrounding mental illness and the faith community. Her podcast, Post Traumatic Faith, is available on iTunes, or you can follow her at jillriley.com/blog.