MINNEAPOLIS, Minn. — The Northwest Conference Superintendent Search Committee announced that the Rev. Kara Stromberg will stand as the nominee to succeed the Rev. Mark Stromberg as the Northwest Conference superintendent. Board and committee chair James Volling expressed his deep appreciation to those interviewed and, specifically, to Stromberg for her willingness to accept the nomination.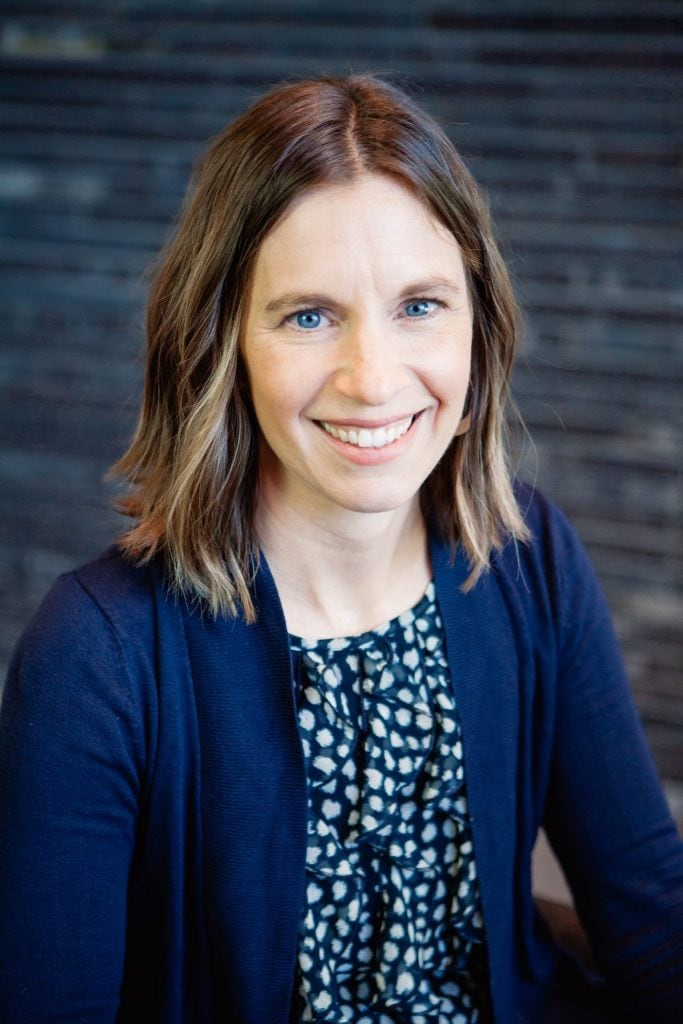 She will be both presented and stand for election at the NWC annual meeting at Minnehaha Academy in Minneapolis on April 29-30, 2022.
Currently, Stromberg serves as the associate superintendent of the Northwest Conference. Prior to that, she served as its director of children and family ministry. She is a graduate of Bethel Theological Seminary in St. Paul, Minnesota, and was ordained in the Evangelical Covenant Church in 2010. Among her previous ministry experiences, she served as pastor to youth and families at Roseville Covenant Church in Roseville, Minnesota; director of training at Youth Leadership, and adjunct instructor in the Transformational Leadership degree program at Bethel Seminary.
In her work at the Northwest Conference, Stromberg developed a new children and family ministry priority that connected and resourced children and family ministry leaders throughout the conference and denomination, focusing on networking and connections, personal and professional development, and resource identification and promotion.
As associate superintendent, she has worked across ministry areas to resource and equip pastors, lay leaders, and churches, assisting search teams, serving on the Committee on Ministerial Standing, and giving focus to rural and small-town leaders, church plants, and those serving the multiethnic mosaic. She also partners with other NWC staff members in areas of pastoral care and development.
She said, "I am honored to have been selected to be the nominee to lead the Northwest Conference into this next season, and I look forward to continuing to strengthen churches and leaders for mission."
Current NWC superintendent Mark Stromberg reflected, "I am grateful for the work of the Superintendent Search Committee as it prayerfully considered who is best suited in this particular season to lead the NWC. I am delighted and have nothing but respect for Kara and the ministry she has had as we have walked together as colleagues. I look forward to seeing how the Lord will continue to use her in the future."
Kara has been married to her husband, Nate, for 21 years. He is the Upper School visual arts instructor at Minnehaha Academy, a pre-K through 12th-grade school that is owned by, and a ministry of, the NWC. They live with their three children, Ben, Greta, and Juniper in St. Paul.