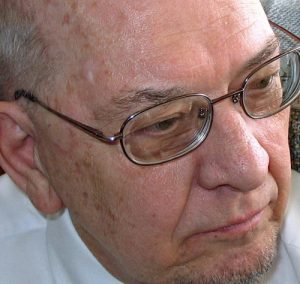 Donald Earl Lindman, retired Covenant pastor, passed away in Batavia, Illinois, on January 29. He was 89.
He was born to parents Emanuel Carl "E.C." and Ellen Lindman in Highland Park, Michigan, on October 24, 1933. He attended North Park Junior College in 1953 and graduated from the University of Michigan in 1955. He married Joanne Strickland on June 18, 1955.
Lindman also pursued graduated studies at Wayne State University before graduating from North Park Theological Seminary in 1960. He was ordained by the Evangelical Covenant Church on June 25, 1961. He served as a youth pastor for the Evangelical Covenant Church of Detroit, Michigan, associate pastor at Mission Covenant Church in Oakland, California, and later served his first lead pastoral call at the Evangelical Covenant Church of Montclair, New Jersey. Donald and Joanne lived in California, New York, Iowa, and Kansas, and the Chicago suburbs.
In addition to being a pastor, Lindman also worked as a writer. He published four books, and also wrote for various newspapers and magazines, including six years where he wrote as a weekly columnist for The Daily Herald, Chicago's largest suburban newspaper. In his later years, he branched out into fiction, poetry, and started his own blog.
Lindman was preceded in death by his daughter, Jill. He is survived by his wife, Joanne; his son, Jerry; granddaughter, Grace; and brother Harold,
A memorial is planned in the spring at The Holmstad in Batavia.
Peace be to his memory.