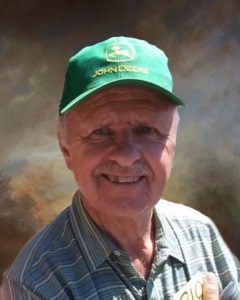 Retired Covenant pastor Reuben Clifford Rosnau died March 30. He was 77.
He was born on January 28, 1945, in New Ulm, Minnesota, to Edward and Hazel (Anderson) Rosnau. Reuben was baptized as an infant and was later confirmed in his faith as a youth, at the Evangelical Covenant Church in Winthrop.
Reuben earned a bachelor of science degree from Bethel College and a master's of divinity from North Park Theological Seminary.
He married Shirley Miller at Vista Covenant Church in New Richland, Minnesota, on June 14, 1969. They lived in Chicago, Illinois; Tustin, Michigan; Buffalo, New York; Winnipeg, Manitoba; and Cook, Minnesota. In 2011, they moved to Winthrop, Minnesota.
Reuben attended Mercy Commons Covenant Church in Edina and remained a member of the Evangelical Covenant Church in Winthrop. He was a member of the Winthrop Lions Club and volunteered with Meals on Wheels. During his time in Cook, Reuben served on the Cook Ambulance, Cook Fire Department, and volunteered as the chaplain for the St Louis County Sheriffs Department. He also served on many boards including Habitat for Humanity, Cook's Housing Redevelopment Authority, and the Lake Vermilion Fire Brigade.
He is survived by his wife, Shirley; and their children, Brian and Kimberly.
A funeral was held April 4 at Mercy Commons Covenant Church, and a memorial was held on April 5 at Covenant Living of Golden Valley. In lieu of flowers, donations may be made to the Covenant Living of Golden Valley Benevolence Fund.
Peace be to his memory.