April 6, 2022
The Covenant Executive Board of the Evangelical Covenant Church and the Ordered Ministry and Develop Leaders Nominating Committee has selected Rev. Herb Frost as its nominee for the role of executive minister of Ordered Ministry and Develop Leaders. Frost will be presented to the Covenant Ministerium for their concurrence and then stand for election at the denomination's 136th Annual Meeting in June. If elected, Frost will begin his position on September 1, 2022.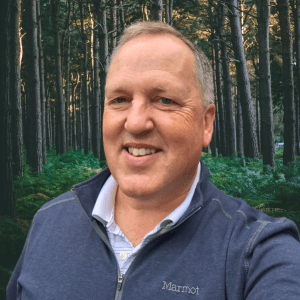 The 18-member Ordered Ministry and Develop Leaders Nominating Committee spent six months in diligent and prayerful work. Sharon Anderson served as chair of the committee and offers the following remarks on why Frost was nominated:
"Herb's theological depth, relational investments, and executive leadership skills were encouraging to the committee. Herb also demonstrated the humility and commitment to continued growth as a follower of Jesus and a leader, which was vital to this role. The nominating committee affirms the breadth of gifts and experiences that Herb can bring to this role."
The executive minister of Ordered Ministry and Develop Leaders engages in developing initiatives to invest in clergy and lay leaders; consults with churches, regional conferences, and individuals; undertakes speaking, writing, and teaching opportunities; provides executive management for the mission area; and serves other various committees. The Ordered Ministry and its board invest in the personal and vocational development of Covenant clergy, including processes of credentialing, lifelong learning, and care and discipline.
"Herb is a wise, thoughtful, and experienced leader" said John Wenrich, president of the Evangelical Covenant Church. "His heart for God, dedication to the mission, love of pastors, executive skill set, and ministry calling make Herb an outstanding leader to serve in this role."
Rev. Frost thanked the Evangelical Covenant Church stating:
"I am honored and grateful to be called to serve in this role in the Evangelical Covenant Church at this important time. I have appreciated the thoughtful and prayerful discernment process that the Board of Ordered Ministry has embraced in the nominating work. There is a sense of convergence for me of gifting, experience, and calling. I look forward to serving alongside the capable and godly leaders who are part of the Covenant team."
Rev. Frost has served in the Covenant as a credentialed pastor for 22 years in three different conferences as a lead pastor and church planter. He also served on the Committee of Ministerial Standing in the Midwest Conference, East Coast Conference, and the Northwest Conference. He has chaired the Ministerial Association of the Northwest Conference and was on the board of Covenant Heights Camp in addition to serving as an assessor for church planters. Currently, Rev. Frost is the director of vocational and spiritual development for the Develop Leaders team. He also serves as an advisory member of the Board of Ordered Ministry, oversees the Thriving in Ministry Initiative, and serves on the Leader Health and Development Team.
Rev. Frost and his wife, Paula, live in Bayport, Minnesota. They are members of Brookdale Covenant Church and have three children and six grandchildren.